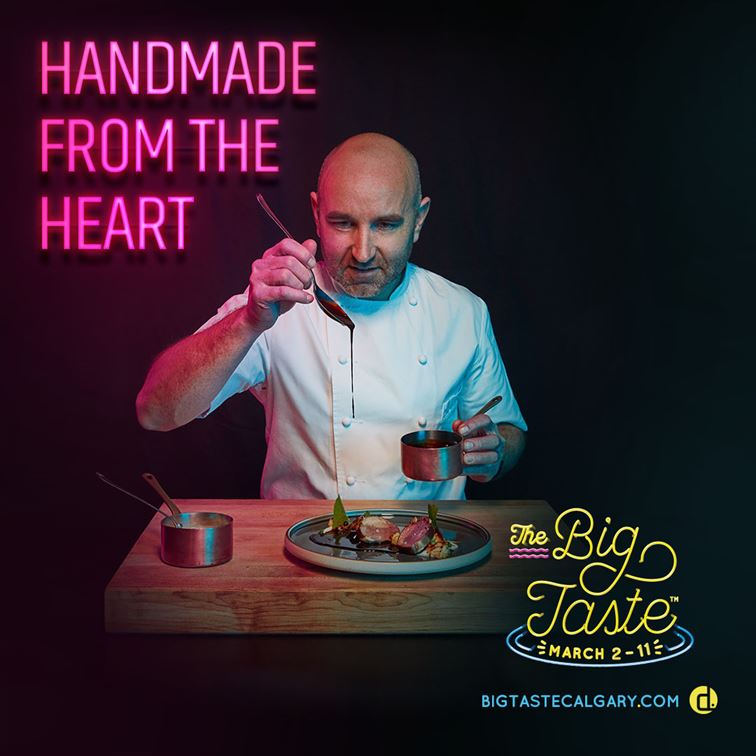 Who: Matthew Batey, Corporate Executive Chef
Where: The Teatro Group
Downtown Calgary: What interested you in becoming a chef?
Matthew Batey: My Dad cooked for our family when we were young, it was a cool way to hang out with him. Cooking also reminds me of the camaraderie of the team sports I played growing up. You need everyone, every service and every game. A big busy service gets me excited in the same way suiting up for a championship game did. I love the rush, the pressure to perform, but not going it alone.
DC: What's your favourite part of your job?
MB: Taking care of people, feeding them, teaching them, and listening to them. Being amongst passionate culinarians and service team members  in our seven diverse properties, who day in and day out are pushing to deliver the best of what we offer. I am fortunate to have a great partner in the Teatro Group, Devin Morrison. He allows me the freedom to be the Chef I am, and challenges me to be the business person I aspire to be.
DC: Tell us about the dish/dishes you've created for The Big Taste.
MB: 6 of our 7 properties are participating this year in Big Taste. The very talented Chef de Cuisines of each restaurant and I have written the menus in colaboration. Each menu showcases who that property is. No dumbed down food, no corners cut. Delicious food made from amazing ingredients, by talented chefs. That's who the Teatro Group is.
DC: What's your process for developing your Big Taste menu?
MB: Start with the brand. Decide how to tell the story through the food. What has the chef excited right now? What dishes do the cooks love to hear called on when ordered? Start with passion and excitement, the rest falls into place.
DC: What do you think people don't know about the Downtown food scene?
MB: How diverse the options are and the calibre of food in Calgary being cooked right now.
DC: How do you keep your spark of inspiration?
MB: I live for this business. All of it. The guests, the chefs, the servers. The rush. Cooking isn't what we do, it's who we are.
You can visit six Teatro Group restaurants during The Big Taste: Teatro, Cucina, Vendome, Ca'Puccini, Alforno and Royale.
---