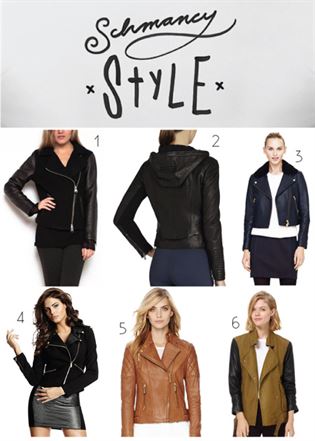 It's time to get fancy. No wait, it is time to get Schmancy. Schmancy Style, to be exact. With the big she-bang Schmancy Fundraiser  for the Glenbow Museum in the works for February 22nd, the question on everyone's mind is - what to wear? Schmancy Style aims to help quell those woes as you spend the evening watching local designers flaunt their goods down the runway. Tons of inspiration to make your outfit a memorable one.
Thursday, January 30th is when you'll want to be at Belgo Brasserie for this special evening of style, cocktails and amazing food. Tickets are only $35 and all proceeds go to support the Glenbow Museum. Many of the designs showcased throughout the evening are influenced by the Glenbow's upcoming winter exhibition Worn to be Wild: The Black Leather Jacket showing February 8 - May 4, 2014.
I took a peek through downtown for some great leather jackets and found some amazingly bad ass jackets for the wannabe bad girl. With a couple of lighter shades of leather for the gals who can't commit to the rebel lifestyle but still want that edge, my round-up includes everything from quilted to hooded to classic biker. There is just no denying that the perfect black leather jacket is timeless.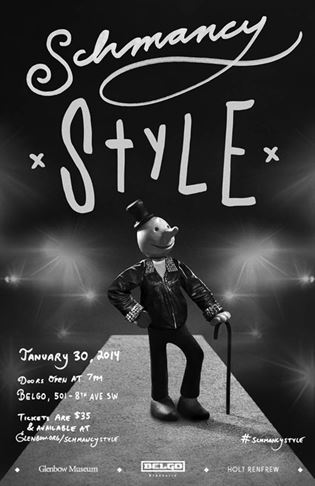 Sources: 
1. Moto Melton, Roots
2. Molly Hooded Leather Jacket, BCBG
3. Kenzie Leather Jacket, Club Monaco
4. Thea Biker Jacket, Guess by Marciano
5. Quilted Leather Jacket, Michael Kors
6. Rayder Jacket, Aritzia
All items were found at The CORE Shopping Centre.
Schmancy Style tickets are available here.
---