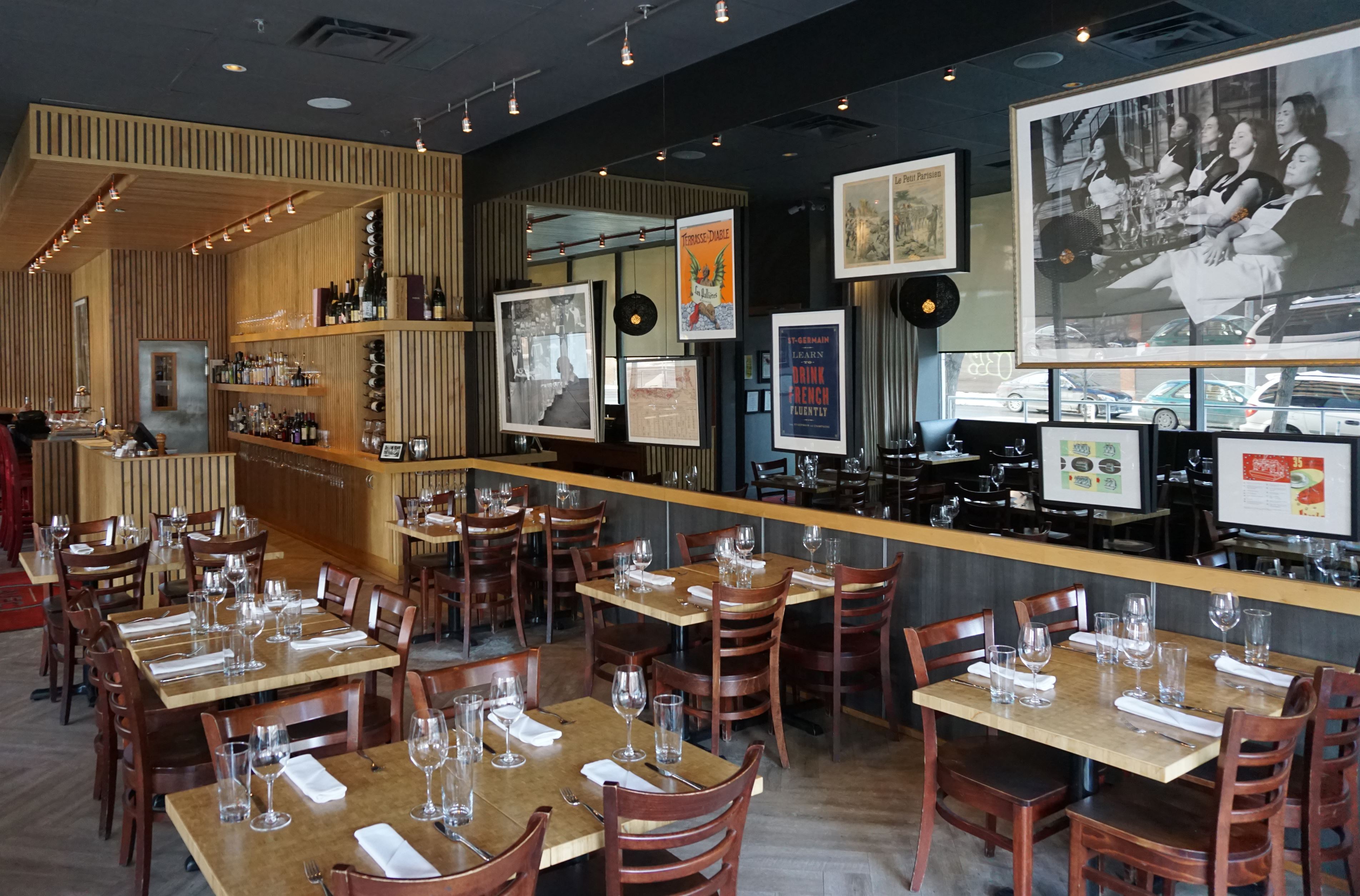 Who: Daniel Pizzaro
Where: Avec Bistro and Provision [click to continue…]
---
Who: Duncan Ly, Owner and Chef
Where: Foreign Concept, 1011 1 St SW
[click to continue…]
---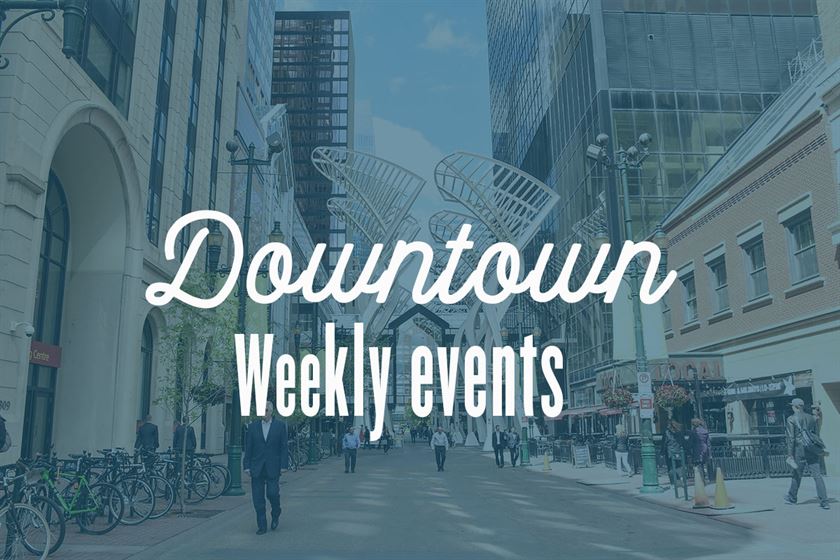 Help others, enjoy amazing shows and catch some of the Olympics – this week, downtown Calgary is the place to do it all.
---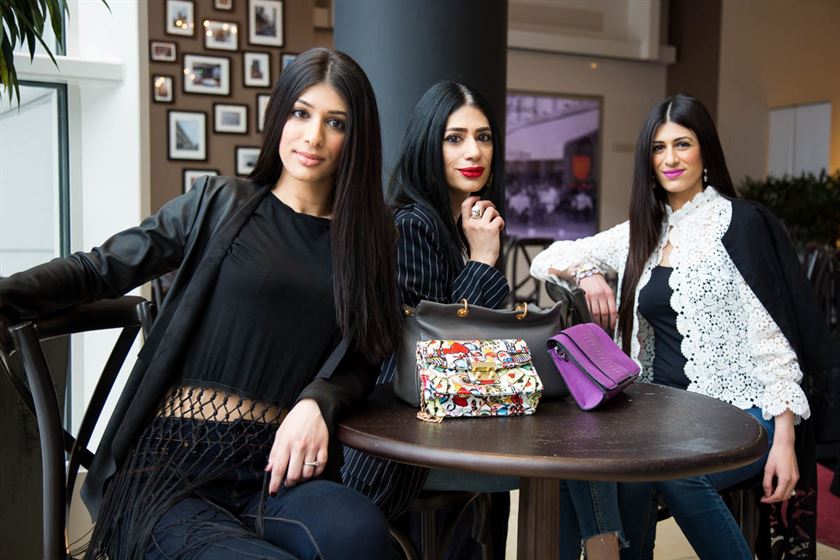 As a former sister team blogger (RIP Beauty by the B), I'm all for anything that is created by siblings – enter, Tri Us On. I had the lovely pleasure of meeting the three sisters at a store event a few months ago, and I was absolutely impressed with their passion, genuine and beautiful personalities, and of course, their personal styles. I've been creeping their blog and Instagram account ever since, and was very excited to finally arrange a photo shoot.
---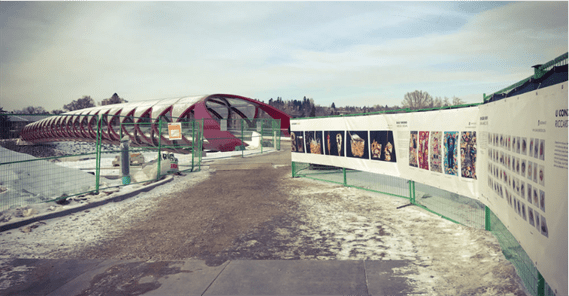 The Fence in Eau Claire Park, Calgary (photo: Dave Shelley)
Calgary has a new gallery, and it's not like anything you've seen before. All the way from New York City, this traveling open-air exhibition made its international debut in Eau Claire Park earlier this month and is making waves with pedestrians as it brightens up the cold commutes of many downtown guests.
---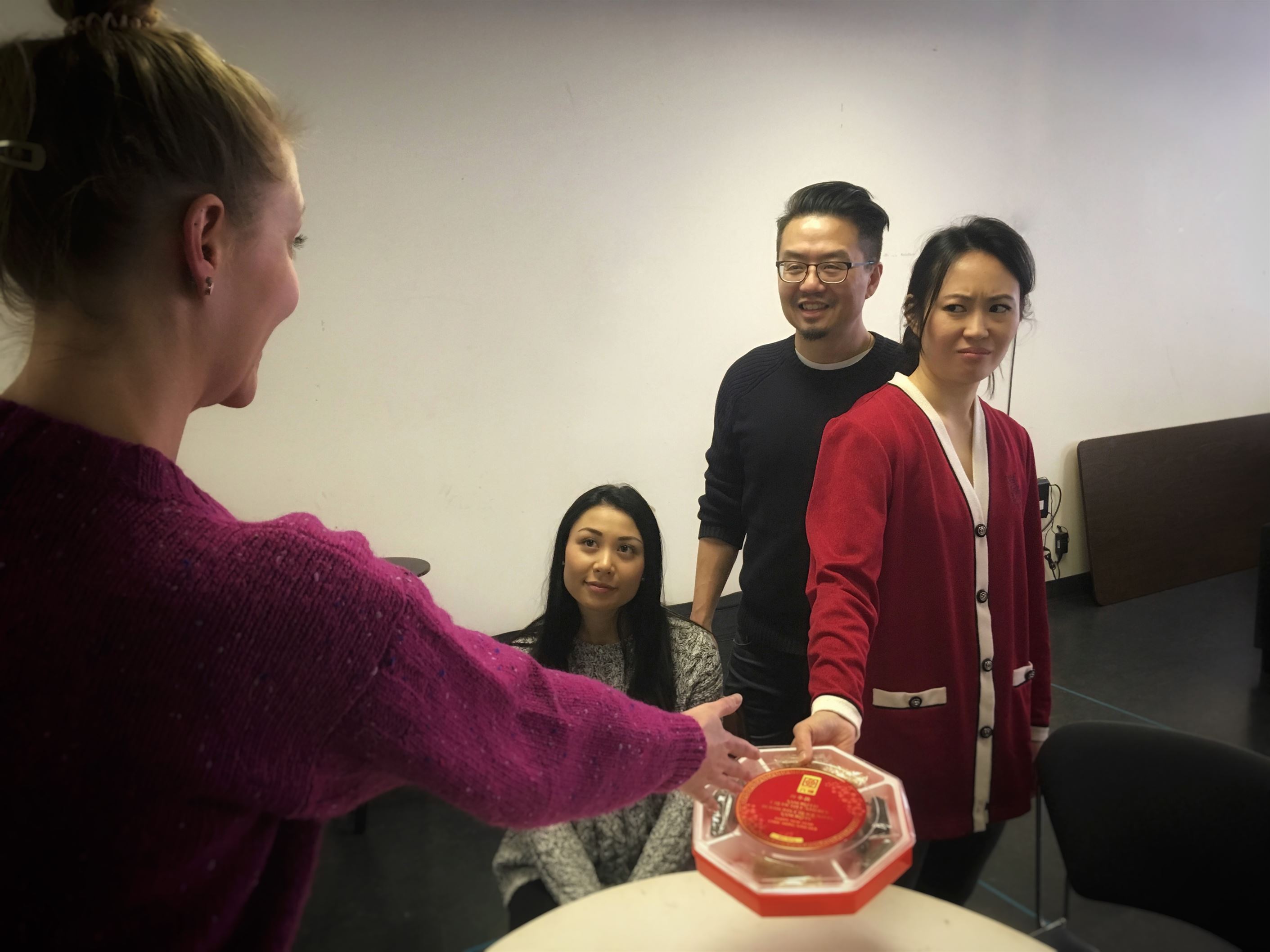 Jamie Matchullis (Foreground), Kelsey Verzotti, Ben Wong, Chantelle Han
What's a family dinner without some awkward conversations and secrets revealed? Lunchbox Theatre's newest production takes a close look at this near-universal experience. Ai Yah! Sweet and Sour Secrets follows a Chinese-Canadian family, the Wongs, preparing for their annual Chinese New Year dinner. With the invitation of a guest – a friend of his daughter Jade – Charlie Wong has introduced conflict to their dinner.
I sat down with director Trevor Rueger to chat about the script, production and the awkwardness of family conversations.
---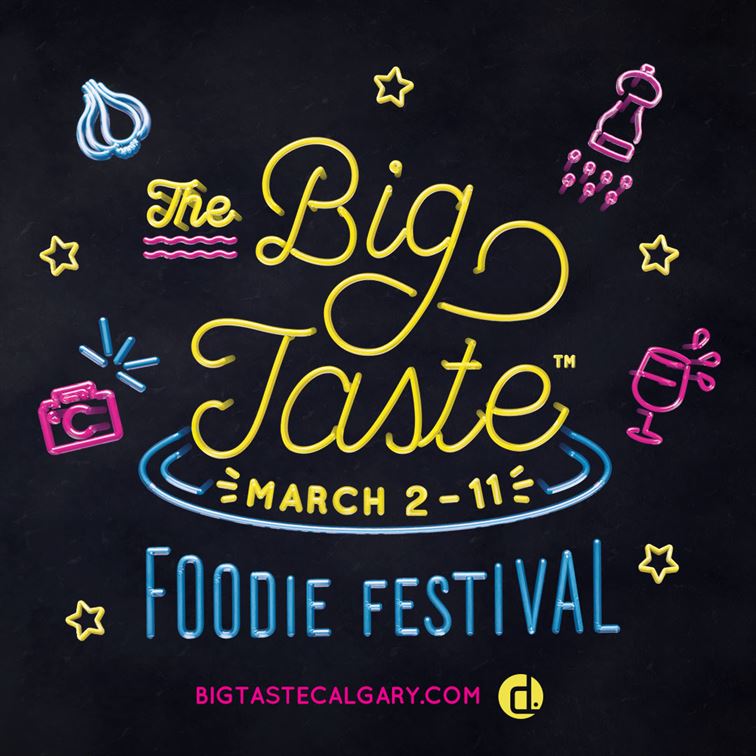 It's back! Big Taste YYC, one of Calgary's premier foodie festivals, starts March 2. Involving signature events and over 90 participating restaurants, this 10-day festival is not to be missed – so get ready to eat!
---
Save the dates and mark your calendars because this week is going to be busy! Valentines Day, Chinese New Year, and Family Day Weekend are all taking over the downtown core and you're not going to want to miss a thing.
---