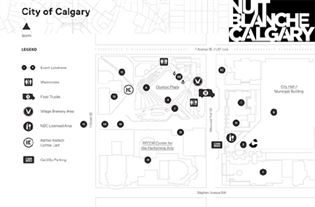 (Click to Enlarge)
After a hiatus in 2013, Nuit Blanche is back in Downtown Calgary for another year of groundbreaking performance and installation art!
The areas around Olympic and Municipal Plaza will be transformed in to a FREE, outdoor art gallery, with more than a dozen exhibits and activities to check out. In addition to the art, you can stop by a food truck, grab a coffee or check out one of the licensed areas for a beer or wine.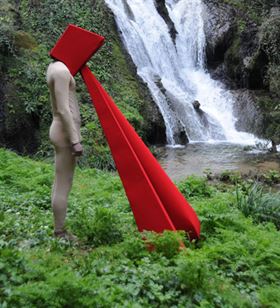 (Image courtesy Lucy & Jorge Orta)
Translated, 'Nuit Blanche' means 'Sleepless Night' which is apt as this year's event scheduled until 1 AM. You may need a coffee to make it to the bitter end, but be sure that this is not your ordinary art show and it's many exhibits are far from boring. Check out the festival teaser video and see for yourself.
Nuit Blanche Calgary 2014 Teaser: Wednesday Lupypciw from Nuit Blanche Calgary on Vimeo.
---