The Easter long weekend is shaping up to be an excellent opportunity to shake off the blues that have been associated with this wretched winter, and seemingly eternal month of Brownuary (I made that up, but you are welcome to use it. Let's make it a thing.).
If you have little ones, it is also the chance to get outside and away from an endless loop of watching Frozen, to leave the piles of Lego behind, and to go exploring what downtown has to offer on a beautiful spring weekend.
Here are some ideas for family-friendly activities and explorations this Easter weekend:
Saturday April 19: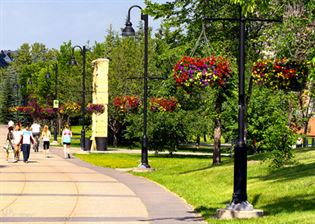 Take a nature walk/bike/stroll along the beautiful Riverwalk pathway, and then follow the pathways to Eau Claire and Prince's Island Park. Point out the bits of green peeking out among the brown, showing the first signs of spring. It will be like an Easter egg hunt, but educational.
Then enjoy one of the many brunch options downtown, or grab some take-out in Eau Claire Market and eat at the outdoor playground.
Get ready for Earth Day with the "Families Celebrate Earth Day" programming at the Central Library (from 11:15-11:45 am, for ages 2-5 w/ caregiver –you can register online here.)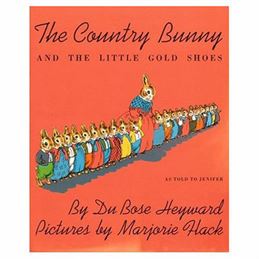 While at the library, find some great Easter-themed books to read to your kids.  One of my favourites is The Country Bunny and the Little Gold Shoes (in circulation at the Central Library). Written 75 years ago by DuBose Heyward, well before we started talking about "leaning in", it's about a working mother of twenty-one children, who is called up to be the next Easter Bunny.
Visit Twigs & Co. on 8thAvenue to find some great spring and Easter decorations for your house, yard or kid's rooms. It is the power of positive thinking! If you buy cute gardening gloves, the ground will just have to thaw.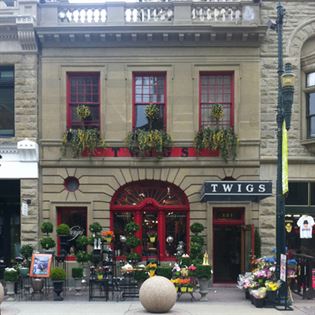 Photo Courtesy of Twigs.
Sunday April 20:
If Easter means more to you than just bunnies and chocolates, Knox United Church has two Easter Sunday Services, a sunrise service at 7:00 am, and another Easter service at 11:00, when the sanctuary will be filled with the sounds of brass quartet, choir and organ, and the congregation will sing special arrangements of favourite Easter hymns. The brass quartet prelude starts at 10:45, so come early.
---