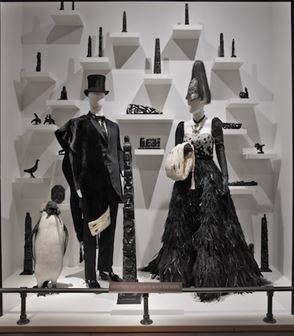 There are so many reasons why you should visit the Glenbow Museum but Kaleidoscopic Animalia is one of the best reasons! Get ready for a fashion, design and visual culture explosion that collides with animals as art - completely curated by celebrated Calgary-based designer, Paul Hardy.

With Kaleidescopic Animalia, Hardy, coming from a fashion background,  presents a unique curatorial perspective.This groundbreaking exhibition explores big ideas about human creativity, cultural values and the universal interest in animals as art, fashion and culture.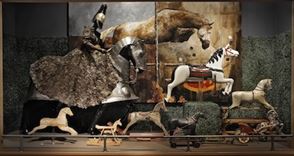 Animal-inspired artifacts and artworks from different cultures and eras will be juxtaposed based on common themes rather than being categorized by date or place of origin - which is typical of an average museum exhibition experience. Hardy's curatorial debut will include original designs he is creating specifically for the exhibition, as well as artifacts and artworks from Glenbow's vaults that have rarely been exhibited.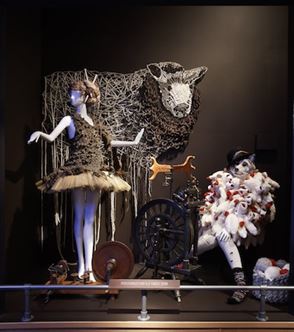 You won't want to miss out on their special presentation of a fantastic fashion film about an inspiring woman named Iris Apfel who has quickly become on of America's most beloved style icons. Check out the exhibit before the film - it is a perfect night out at the museum.
Wednesday, November 4
7pm
Members $8/General $10
Fashion Films: Iris (2015)
This film from legendary documentarian Albert Maysles pairs the late filmmaker with Iris Apfel, the quick-witted, flamboyantly dressed 93-year-old style maven who has had an outsized presence on the New York fashion scene for decades. Enjoy a glass of wine while you watch! Cash bar.
---