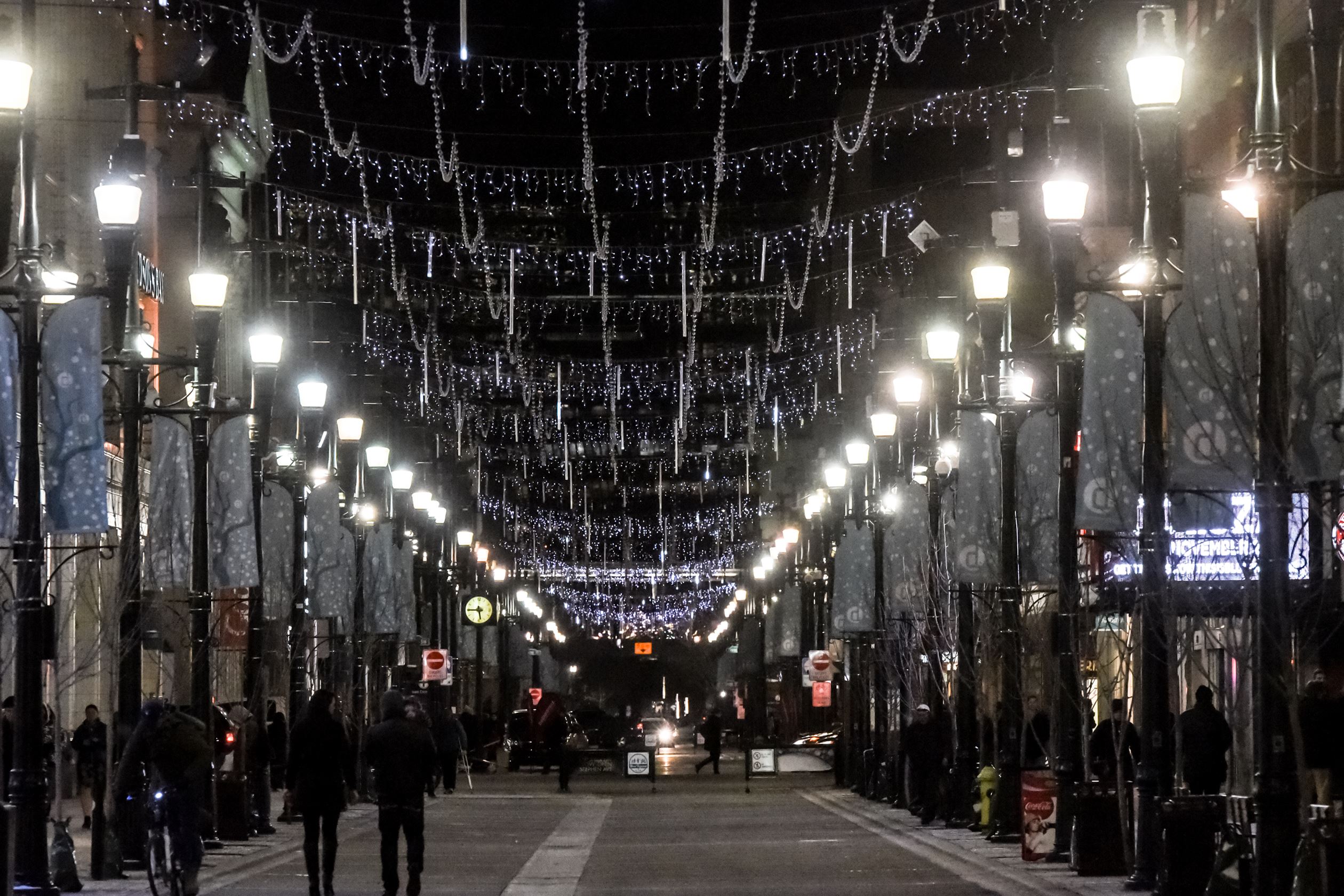 A TASTE OF CHRISTMAS UNDER THE LIGHTS - November 23rd, 2016
On November 23rd, join us in gathering all family, friends and coworkers to kick off the holiday season on Stephen Avenue Walk.
There will be restaurant specials, carollers, sampling, elves, an ice sculpture and more!
KiSS 95.9 will also be on location with KiSS Music Download cards*, perfect for that Christmas stocking (*while quantities last).
For more information, check out our blog post, as well as RSVP to our event on Facebook!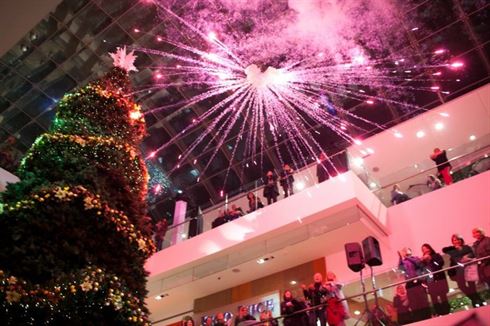 FIND CHRISTMAS DOWNTOWN - November 24th, 2016
Join the CORE on November 24th and watch 100 Calgary companies decorate 100 Christmas Trees in the CORE! There will be lots going on with performances, photo studio, special shopping offers, and the lighting of the 45 foot Christmas tree! The tree decorating teams will all have access to the VIP Lounge at Hy's Steakhouse & Cocktail Bar.
All the festivities begin at 4:00pm. Tree lighting ceremony and live entertainment begins at 7:00pm!
Trees will then remain decorated and on display for all to see until December 22, 2021 when they will be picked up and delivered to local families who wouldn't otherwise have a tree in their home on Christmas morning. The delivery and receiving of the trees is in partnership with RESOLVE, an organization dedicated to finding affordable housing for Calgarians.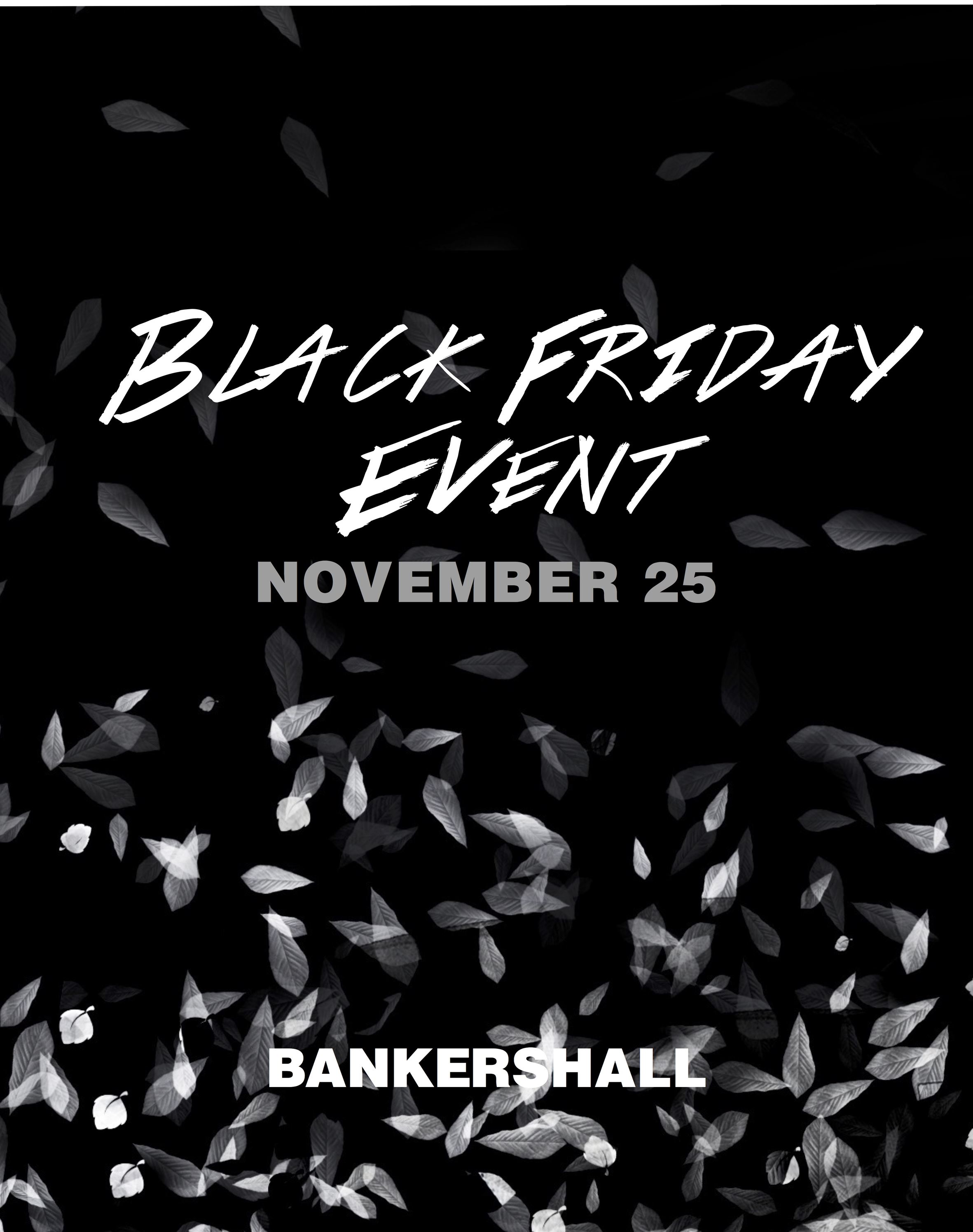 BLACK FRIDAY AT BANKERS HALL - NOVEMBER 24th & 25th, 2016
Bankers Hall will be hosting various Black Friday specials on November 25th, with a preview of what's to come on the 24th! Some of the deals you can find during Black Friday include:
- First 100 shoppers receive a gift valued at over $50
- Enter to win a gift certificate to High Country Vacation Rentals & Helly Hansen Ski Attire (valued up to $2,000)
- $5 parking after 10am at the Bankers Hall Underground & West Parkades
- Brookfield "Elves" will be randomly Paying it Forward throughout the day
More information on specials and promotions can be found here.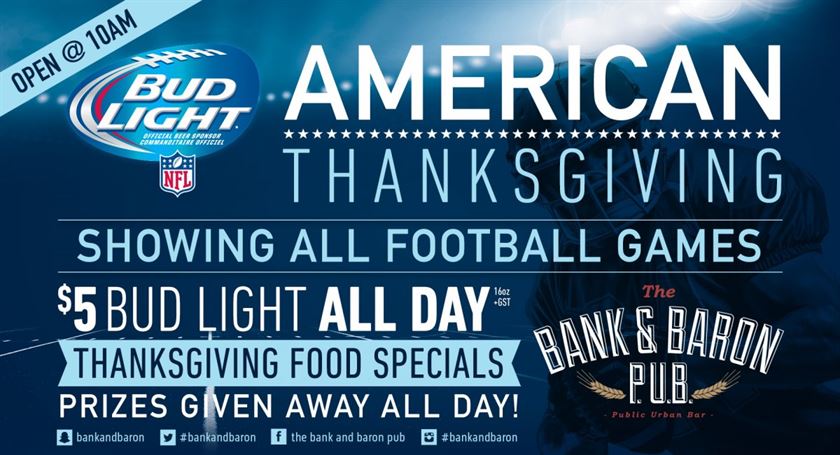 AMERICAN THANKSGIVING DOWNTOWN - November 24th, 2016
Feeling like a Thanksgiving round two? The Bank and Baron and Flames Central have you covered!
The Bank and Baron will be offering $5 Bud Light all day, a Thanksgiving inspired menu, loads of prizes and of course will be showing all the football action!
Flames Central will also be showing all-day football, along with offering some Thanksgiving-inspired specials!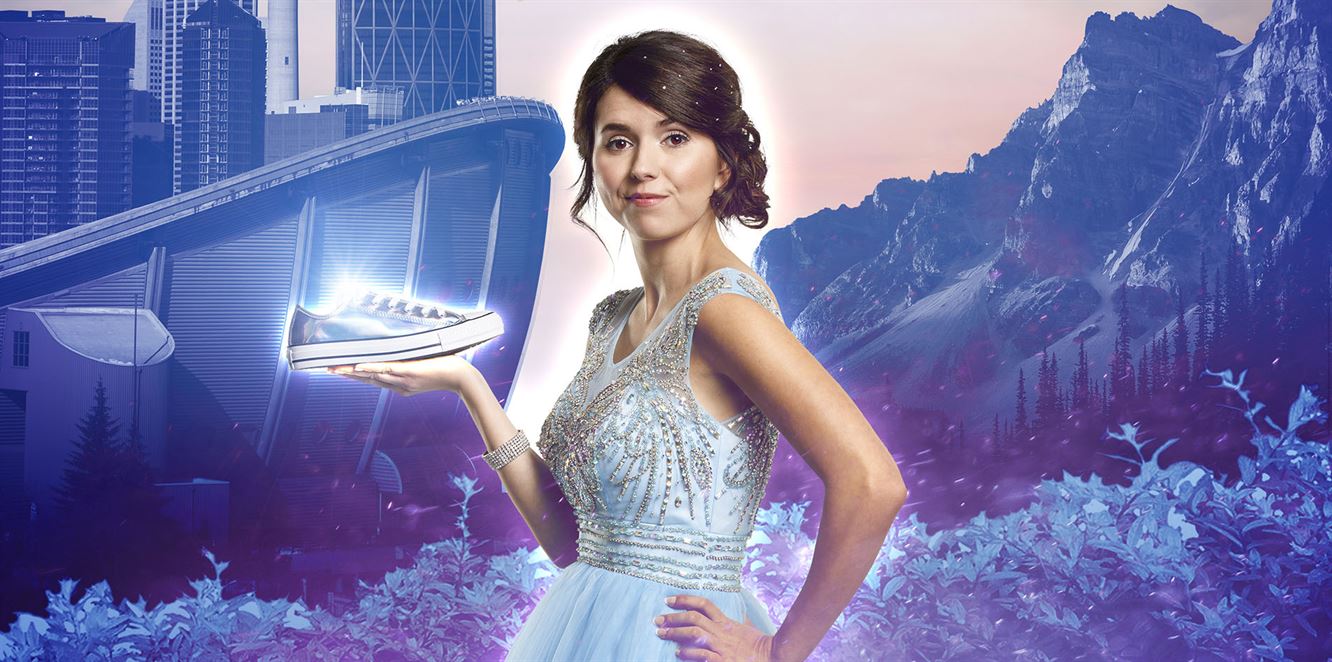 SLIPPER - ALBERTA THEATRE PROJECTS - Begins November 22nd, 2016
Celebrate the Holidays with a fun new show for the whole family! Thanks to a fairy-tale time machine, Edward travels from the olden days to modern Calgary where he meets Cinderella. She's a young go-getter, he has become the handsome Eddie Prince, and - wait a minute - his uncle is the Fairy Godmother! Will Cinderella or her selfish sisters win the Stampede talent show? Will Cinderella's crazy step-mom even let her perform?
This light-hearted, music-filled update to Cinderella brings the story into our time with fun, heart, and a whole lot of jokes about life in Calgary.
Tickets can be purchased on Alberta Theatre Project's website.
---
For more events in Downtown Calgary, visit the Downtown Calgary Events Calendar. Want these events emailed to you inbox each week? Click to sign up for the Downtown Calgary Events Newsletter.
---