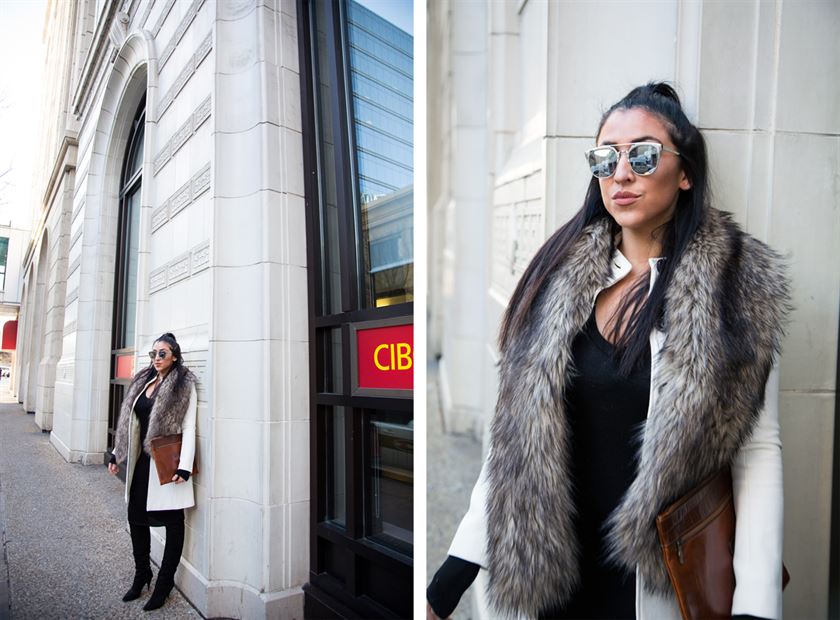 Of course I love meeting stylish and gorgeous people, but it's so much more exciting when said person has a killer entrepreneurial spirit and girl boss vibes that you can't help and cheer on. Katy Conti is just around the corner from finishing up her BBA with a major in Marketing from MRU, while working as the head of marketing for ReSimplified Real Estate here in Calgary, as well her own marketing consulting agency – Kismet ID Consulting. So yeah, serious #girlbossYYC!!!
Her style reflects her many hats, and she clearly has a great time showcasing her personality through fashion. But maybe I'll just let her tell you all about it…
How would you describe your personal style? 
I think my personal style is a direct reflection of how I wake up feeling each day. I base my looks around my moods, but the main foundation of my style is definitely clean cuts, over the top pieces and black on black on white.
What are some of your influences when it comes to fashion? 
Daphne Guinness is my ultimate style influence. She is iconic and I worship the ground she walks on; I think this is because she always just wears what's right for her. I can directly relate to her rocking pieces that aren't always on trend, but they are on her trend. I think people get too wrapped up in what's trendy, not what they actually enjoy wearing to reflect them. Daphne Guinness is perfection when it comes to mixing her persona and personality with fashion trends.
What are some of your favorite stores and shopping destinations in Downtown Calgary?  
I have an unhealthy relationship with glasses, both sunglasses and for seeing (even though I have pretty much perfect vision, I have the lowest prescription ever to rock them) – The Brass Monocle is key for a good set of specs. Purr is always a must, I am loving The Livery Shop recently, Leo for my jeans – always. I also love a good shop at Club Monaco in the Core, and I'll take a peak in Aritzia as well…
What are some of your favourite Downtown YYC spots? 
Coffee shops are my favorite place to be, I am an entrepreneur here in Calgary, so most of my work is done out of Café Rosso; the cutest space, and it's become my second home. Also, I always hit a good doughnut at Native Tongues…
What are some of your favorite trends right now? 
I am dying for thigh high boots always, it is the best when they come into trend, they are so in right now with everything; under dresses, wearing them as pants practically – thigh high boots for life!
What fashion advice would you give to others? 
I think my advice to others would just be, wear whatever the heck you want. Don't listen to anyone else! If you like it – ROCK IT! No one else is you, so dress yourself as individually as who you are!
Tell us more about the projects and work that you're involved with. 
I am a student at Mount Royal University in my last year of my BBA with a major in marketing. I am also the head of marketing for ReSimplified Real Estate here in Calgary, as well as I own my own marketing consulting agency – Kismet ID Consulting! I love being involved as well within the fitness community, I am a past fitness competitor, but now just have a blog (www.KatyConti.com) that promotes loving yourself and your journey just as you are!
What are some of your future aspirations?  
As my long term goals I strive to be recognized as a positive, inspirational contributor to both my social and business circles; to continuously remain open to learning new skills that will challenge both myself and my peers to contribute to a diverse - as well as motivating - work environment. I aspire to create a presence that allows others to pursue positive change in their lives, with the focus on continual improvement.
With those goals at hand, I wish to be making huge leads in the marketing community in my future, while growing my business of Kismet ID Consulting.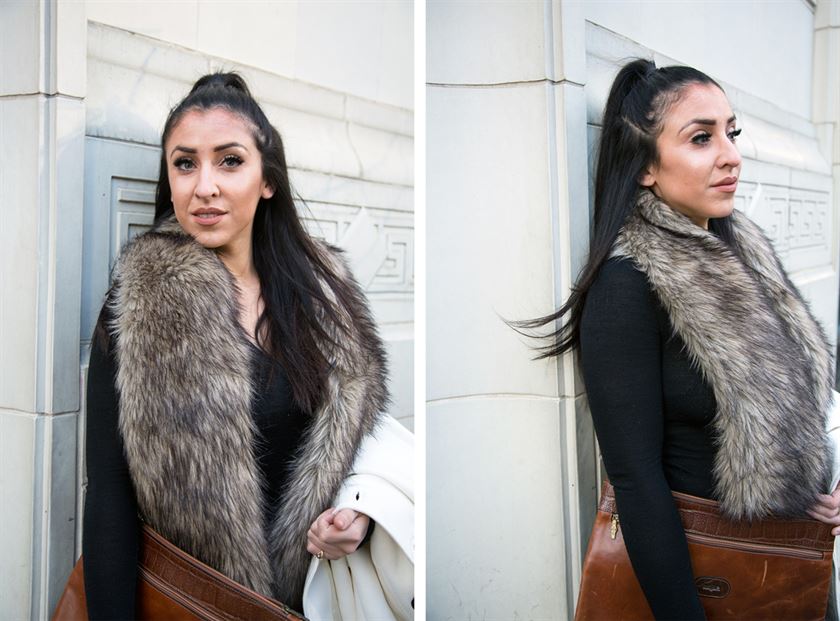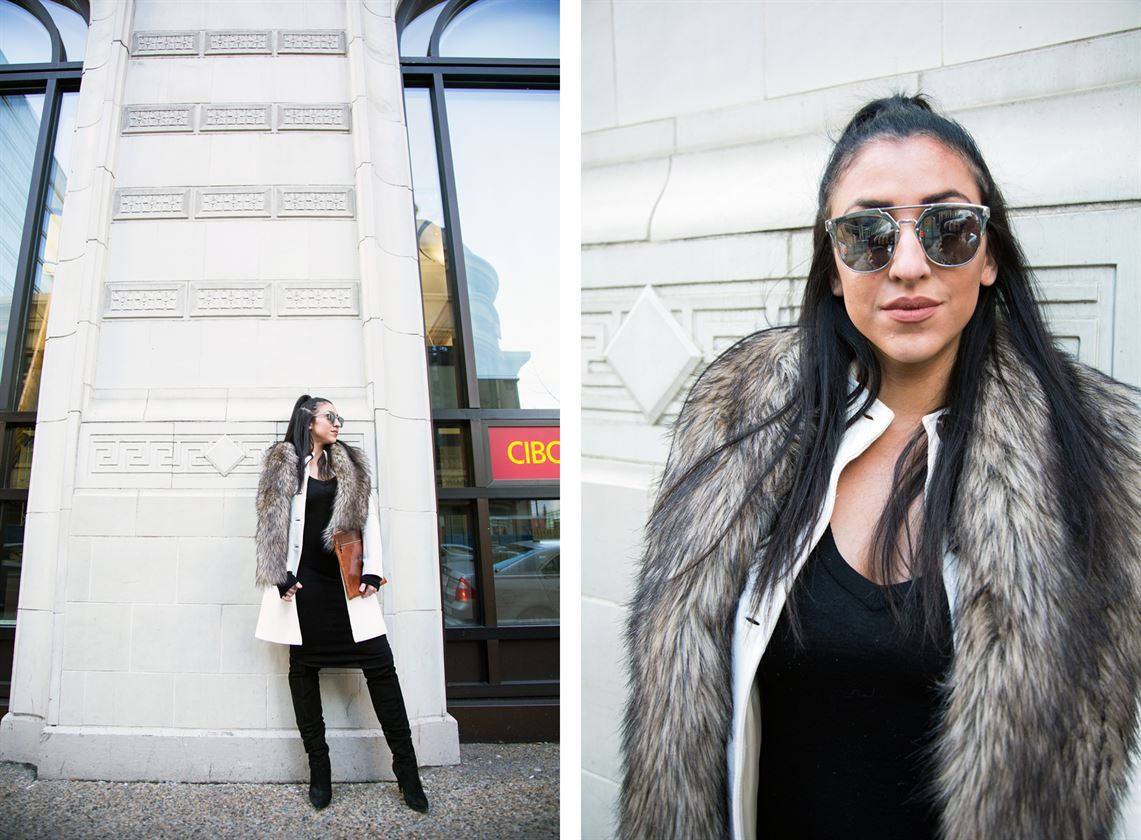 How does your work influence your personal style? 
My work allows me to have a lot of lenience with what I wear, I have an amazing boss that lets me be me! Also, having my own agency allows me to have a bit of pull with what I wear… But I always try to reflect myself and my confidence in my ability, as well as the quality of work I provide with how I dress.
Anything you'd like to add or tell us about? 
Nope! I think I said it all! Thank you for picking me for your street style!
---