6 GUITARS AT HIGH PERFORMANCE RODEO - Begins January 9, 2022
6 Styles - 6 Characters - 1 Performer.
In January, Lunchbox Theatre partners with the High Performance Rodeo to present the award-winning 6 Guitars. Written and performed by Chase Padgett, 6 Guitars is a pitch perfect blend of music, comedy, and characters. In a virtuosic performance, Chase Padgett becomes 6 different guitar players each with their own distinct voice, views, and musical style. Each of the characters (ranging from a 19 year old rock prodigy to an 87 year old blues man) share their journey with music, from discovery to mastery, through songs and stories that leaves every audience laughing, crying, and falling in love with music all over again.
Information on the showtimes, and ticket purchases can be found here.
ALL THE LITTLE ANIMALS I HAVE EATEN - Begins January 10, 2022
Set in an unusually modern bistro, the latest of Karen Hines' darkly hilarious comedies All the Little Animals I Have Eaten embraces everything from plagiarism and insurance crimes to Golden Retriever conventions and lonely trolls to existential struggles and the transcendence of the human soul. Inspired by Alison Bechdel's Bechdel Test*, scenes are performed by well-heeled diners, glowing ghosts, tiny vertebrates, and other unexpected voices.
Karen Hines is the author of six award-winning plays, and a two-time finalist for the Governor General's Literary Award for Drama. Plays previously seen in Calgary include Citizen Pochsy (OYR) and Drama (ATP).
This comedy is a part of High Performance Rodeo and takes place at the Big Secret Theatre. Ticket information can be found here.
FRANK RACKOW AND THE BLACK SEA - January 11, 2022
Frank Rackow and the Black Sea is a musical project dedicated to exploring the colourful and vast Klezmer tradition (Eastern European Jewish wedding music) and related styles. For this special concert, experience a unique fusion of Klezmer and Turkish music as Irfan Aydogdu (saz) and Bijan Maysami (santur) join the ensemble.
This concert is presented by ProArts and is the first in a series of three free concerts in January 2017, co-presented with the High Performance Rodeo, Calgary's International Festival of the Arts. This takes place at the Cathedral Church (7th Ave and 1st St SE).
FRONT PORCH SESSIONS - January 13 & 14, 2017
Join Arts Commons for an amazing, intimate concert and experience Blues on the Front Porch!
The Front Porch Sessions is the new project by Reverend Peyton (you may know him from his Big Damn Band), a full length recording of acoustic blues from legends like Charley Patton, Blind Willie Johnson, John Lee Hooker, and RL Burnside, as well as his own vintage material. His show features the Reverend's vast knowledge of the blues as he weaveshis fantastic storytelling ability between songs, giving the listener the history behind the artists and the Mississippi Delta.
Showtime and ticket information can be found here.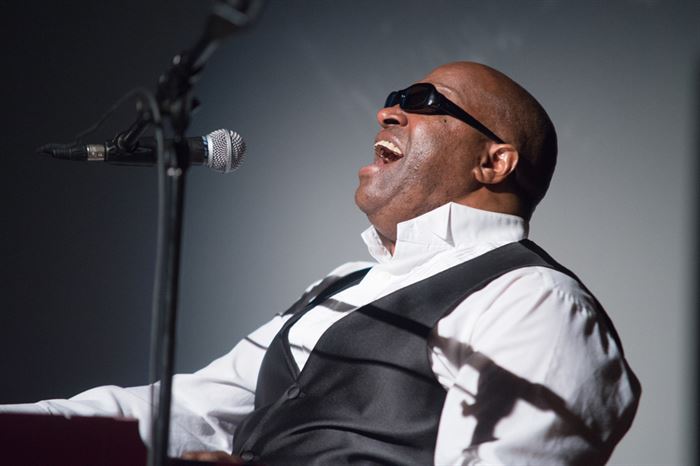 SOUL UNLIMITED: STEVIE WONDER TO RAY CHARLES - January 13 & 14, 2017
Known as "The Ambassador of Soul," Ellis Hall is a master of classic R&B in the style of the genre's greatest legends. With an incredible career as former lead singer in Tower of Power, and as a protégé of the legendary Ray Charles, Soul Unlimited's hits include the music of Stevie Wonder, Marvin Gaye, The Temptations, Earth, Wind & Fire and more.
This is presented by the Calgary Philharmonic Orchestra and takes place at the Jack Singer Concert Hall. Ticket information can be found here.
---
For more events in Downtown Calgary, visit the Downtown Calgary Events Calendar. Want these events emailed to you inbox each week? Click to sign up for the Downtown Calgary Events Newsletter.
---