As you do your holiday shopping, keep in mind that there are a number of really fantastic gifts that you will not find at any shopping mall.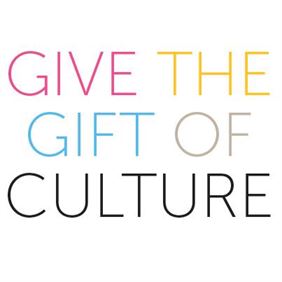 Whether it's tickets to a Calgary Philharmonic Orchestra performance, or a membership to the Glenbow Museum, giving an opportunity to learn and support Calgary's arts and culture is a double win. Here are a few options you might want to consider for your family and friends. If you're lucky, they might take you with them!
GLENBOW MUSEUM
At the Glenbow Museum, you will find a combination of museum, art gallery, library and archives all under one roof.  Whether you're looking to gift an individual, or an entire family, there are a number of great membership options.  Their "Museum Explorer" membership also includes reciprocal membership benefits at over 650 selected museums in North America.  For more details check here.
LUNCHBOX THEATRE
The Lunchbox Theatre is a fun way to break up a monotonous work day, and also a great start to date night.

Their "one-act plays" are usually very entertaining light-hearted comedies and/or musicals.  Find out more about their holiday offerings here.
THEATRE JUNCTION GRAND
If you know someone that's a fan of multidisciplinary live art, then a holiday package from the Theatre Junction Grand might be the ticket.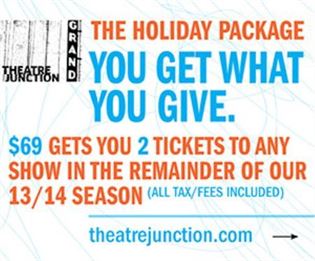 More details on their ticket packages can be found here.
CALGARY PHILHARMONIC ORCHESTRA
If you have any music lovers in your life, treat them to something special! A performance by the CPO is something they won't soon forget.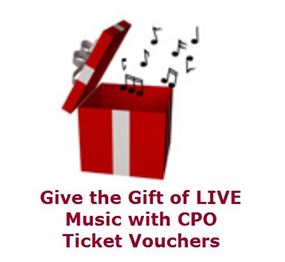 Information on ticket vouchers can be found here.
VERTIGO THEATRE
Know someone who loves a good mystery?  The Vertigo Theatre, located at the base of the Calgary Tower, is the only professional theatre in Canada that produces a series of plays based in the mystery genre.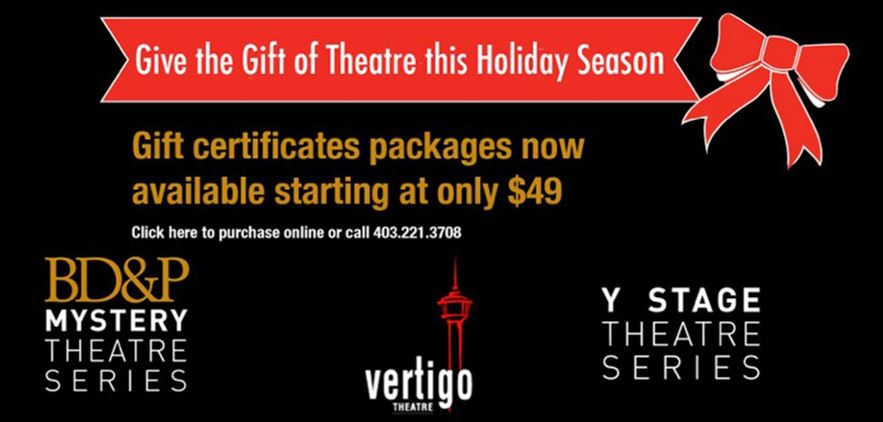 They also present a full series of theatre for youth.  More details on ticket options and packages can be found here.
HIGH PERFORMANCE RODEO
Calgary's International Festival of the Arts is coming to town January 9-February 1, 2014.
They truly bring the full gamut of theatre, music, dance, comedy and interdisciplinary art.  Check out the festival guide here and find more details here on tickets.
THEATRE CALGARY
With a number of fantastic shows coming up, including Boom, Major Barbara, The Mountaintop, and Mary Poppins, Theatre Calgary tickets would brighten up anybody's Christmas.
"Without culture, and the relative freedom it implies, society, even when perfect, is but a jungle. This is why any authentic creation is a gift to the future." Albert Camus
It truly is the gift that keeps on giving.
---