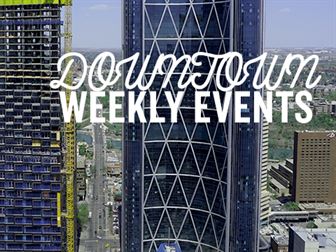 Downtown Calgary is preparing for another weekend of summer festivals! Prince's Island Park, Olympic Plaza, and Eau Claire are all celebrating in their own way this weekend, so come down and see whats going on.

REAL CANADIAN WRESTLING
August 16 - 17, 2018
Smith Hart Memorial Wrestling Tournament
Real Canadian Wrestling is proud to announce that on August 16th and 17th in Calgary Alberta at the Historic Downtown Legion 1. RCW will present a special 2 night 16 man tournament to crown the first ever Smith Hart Memorial tournament winner. The winner will receive a trophy as well as guaranteed title shot at any RCW title.
Opening Round Matches:Marky vs Andrew Hawks
Special Appearances by Lucha Underground, NJPW, ROH star Ricky Reyes, and Impact star Gursinder Singh
All ages welcome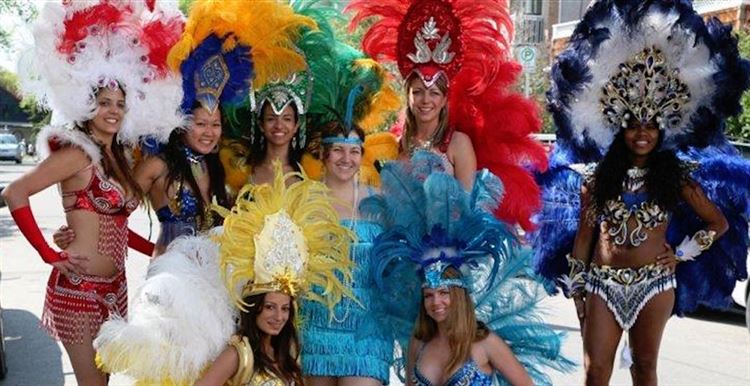 EXPO LATINO FESTIVAL
August 17 - 19, 2018
The Expo Latino Festival was founded in 1996 and is produced by the not-for-profit Hispanic Arts Society. An organization that has been operating for 31 years.
The annual Expo Latino Festival in Calgary celebrates the diverse culture and heritage of city's diverse Latino population.
The three-day event features folkloric and contemporary dance and musical performances, authentic mouth-watering cuisine from Ibero-american countries, traditional arts and crafts and hands-on children's activities and inflatables.
Join us to celebrate the 22nd edition of the festival.
Fri. 6:00 pm | Sat. 1:00 pm | Sun. 1:00 pm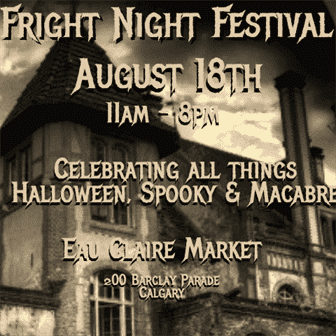 FRIGHT NIGHT FESTIVAL 2018
August 18, 2022
An early celebration of all things Halloween, Spooky, and Macabre. Why limit Halloween to just one day? Fright Night is starting the party early as they take over the Centre Court at Eau Claire Market.
Vendors, Entertainment and More!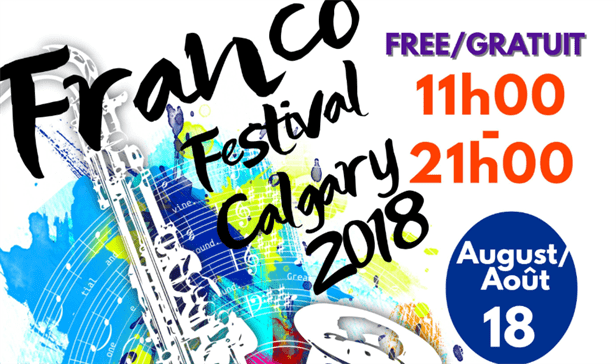 FRANCO FESTIVAL
August 18, 2022
A Francophone Multicultural Event, established in August 2011 and taking place Saturday, August 18th at Olympic Plaza downtown Calgary. FFC is a celebration of many diverse Francophone cultures (Africa, North- America, South-America, and Europe) through dance, music, food, arts & crafts.
This year's celebration highlights the many diverse Francophone cultures comprising the magnitude and diversity of Canada's people. Everyone is invited to participate in this one-day event, showcasing arts and cultures of the diverse French-speaking communities of Calgary and its surrounding communities. This is a family event with activities for all ages and all nations!
Join us Saturday August 18th, 2018 at Olympic Plaza from 11 am to 9 pm. Dance to live music performances by local and national artists.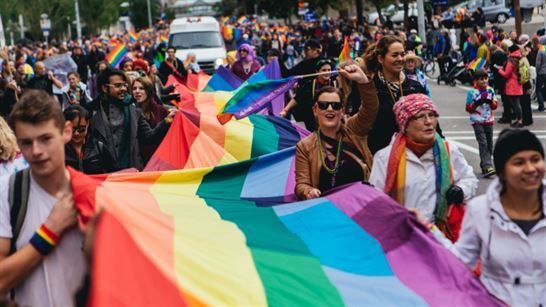 UPCOMING EVENTS
Muslim Heritage Day
August 25, 2022
Brief Discussions on Muslim diversity and Heritage followed by face painting, henna, calligraphy, a bouncy castle, and more!
Fiesta Filipino
August 31 – September 2, 2021
True to its objective in promoting Filipino arts, culture and traditions, this festival features exhibits, paintings, songs, sports and dances that showcased the richness of the cultural heritage.
Calgary Pride Parade
September 2, 2021
This family friendly parade sees upwards of 60,000 spectators as over 150 entries from community groups, corporations, politicians, churches and public services roll through the heart of downtown.
View more events
If you want to see more events happening this week and the weeks to come, visit our Event Calendar.
Share your event
Have an event happening downtown? We want to hear about it! Either Add Your Event or email us at [email protected]
---