Whether you're a corporate event planner, considering a career in the industry, or even just want to take your wedding or birthday party to the next level, you'll want to check out X to the 5th Power.  King Dahl, Executive Director of Event Design at MGM Resorts Events, will provide a glimpse into his collaborative design process, as well as his sources of inspiration.  Don't mis this talented event visionary at Flames Central on Wednesday, October 23rd from 6:00-9:00PM.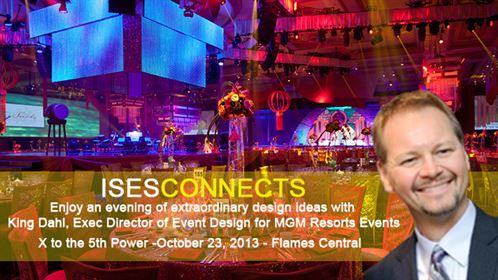 This is the kind of guy that brings the wow-factor inspiration that Pinterest boards are made of, so if you're looking for trade secrets to take your creative genius to the next level, this is a must-see event.
King Dahl and his team at MGM Grand were recently the Event Solutions Magazine Spotlight Award Winner-Event Company of the Year, and have garnered many other accolades over the years. A gallery of their spectacular events can be found here.
"Bringing a professional of King Dahl's calibre in to Calgary is the only way to kick off our Connects series this year for The International Special Events Society (ISES) Calgary, as the Board of Directors pledged to ensure we'd give our local industry access to global topic experts. As a city with over 40 CSEPs (Certified Special Events Professional) and having taken home almost 1/3 of the ISES International Esprit Award wins in August 2013, Calgary is a front runner on the global events stage. King has produced for some of the biggest brands on the biggest stages, and we look forward to sharing the insights of an industry heavy hitter with our talented city."  says  Lisa Marks CSEP, ISES Calgary President.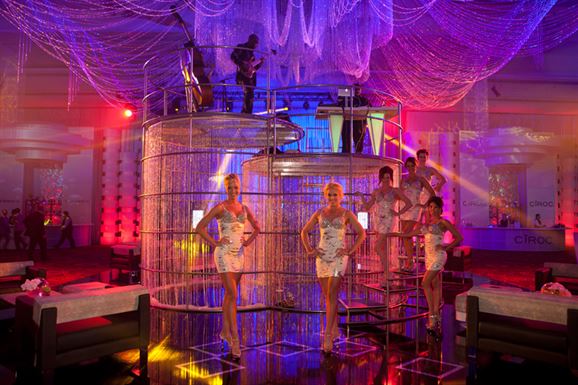 King Dahl was kind enough to take some time out of his crazy schedule to answer a few questions for us.
What are some of the biggest events you've worked in Vegas that Calgarians may have been at or heard of?
I have the distinct honor of designing many large events for Fortune 500 corporate customers in every business sector; events open to the public (the iHeart Radio Music Festival events, Food and Wine All-Star Weekend, Michael Jordan Celebrity Invitational); meeting & event industry, travel industry, and incentive industry associations (MPI, POW WOW, ALHI, IMEX); many meaningful charities and fundraisers (Keep Memory Alive Foundation, Nevada Ballet Theater, Nevada Childhood Cancer Foundation, etc.); plus many casino marketing events (New Year's Eve, Super Bowl, Chinese New Year, etc.)
Have you been to Calgary before? What's your impression of us?
The Canadian cities I have had the pleasure to visit include Vancouver and Toronto, and I absolutely adore both. This will be my first visit to Calgary. I can't wait!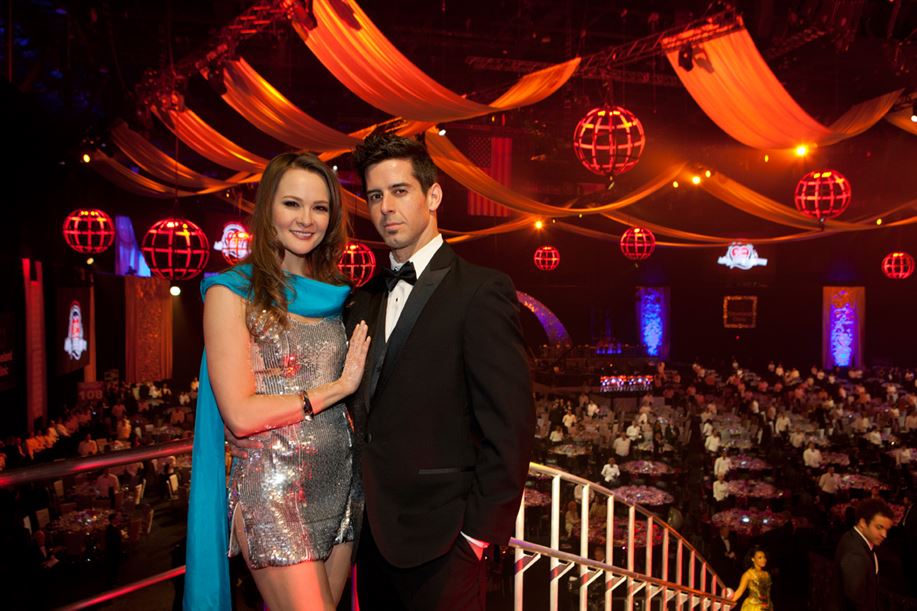 What's the number one thing people will take away from your talk?
I instill the power of collaboration into each one of my sessions as it is something I believe in deeply. And I break down successful event design into 5 powerful, yet simple components.
What's an exclusive hot tip or trend happening in Vegas that we can look forward to seeing here?
My events in Las Vegas are all about the "complete" experience. One trend we are setting currently is unique and fun food and beverage presentation concepts. Naturally, every event has food and beverage as an essential component. But it is in the presentation that separates a standard event from a spectacular one.
Is there something a 'non professional event planner' can learn at this event? Is it something that the 'Hostess with the Mostess' should attend and why?
Absolutely. The principles I'll discuss in my 5 Essential Elements for Successful Events can be applied for all budgets and all event sizes.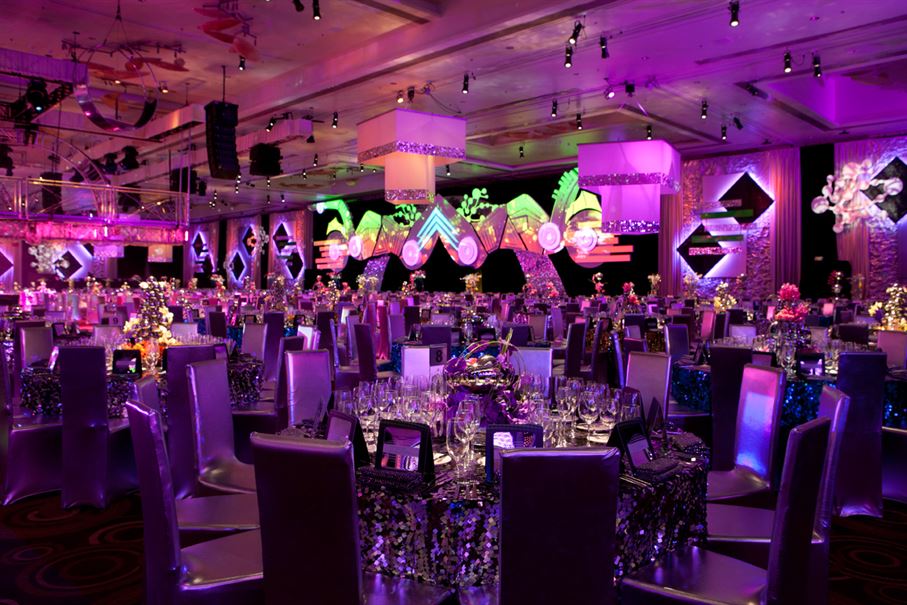 More information on the event and tickets can be found here.
---