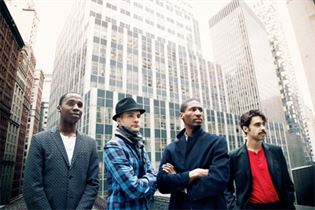 The EPCOR Centre's new jazz series kicks off on October 16th with a performance by Jazz up-and-comer Jon Batiste and his band Stay Human.
Batiste is known for his upbeat music, world-inspired sound and "on the street" performances. So Downtown Calgary, Calgary Transit and the EPCOR Centre for the Performing Arts has teamed up to bring you the Stephen Avenue Speakeasy!
Batiste and his band will be doing a special performance at Noon on October 15th mimicking his famous New York Subway performances on Calgary's very own C-Train. The show will start at City Hall station and head to Kerby/10th Street. After the ride, the band will make it's way to the Devonian Gardens and finally to Stephen Avenue to finish off the noon hour.
We're so excited about this show, and the new Jazz concert series we're offering readers 50% off tickets to Jon Batiste's show at the EPCOR Centre on October 16th. Just use the promo code JONYYC.
---