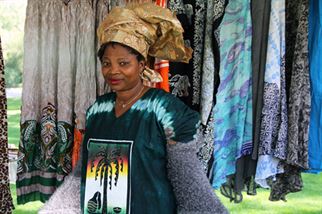 Summer festival season is amazing, to say the least, especially when it comes to fashion - so I was more than happy and excited to venture out to this year's Afrikadey! World Music Festival to see what it was all about and what sort of fashion I'd be able to spot.
Even though I've been in Calgary for almost six years now, this was my first time at the festival, and I was more than just pleasantly surprised. Everyone I came in contact with was super sweet, welcoming and ready to chat. They were curious about my work, whom I was shooting for and why. They all shook my hand too.
I left the festival feeling warm and excited about our city, the music, culture and diversity that we do indeed have, and the great people that live here - oh yes, and the style! Did I mention the delicious food too? And refreshing Village Brewery local brews?
Ok, back to the style… The day was colourful, interesting, and diverse - just like the multitude of festival attendees and their personal styles. And as I write this, my positive and ecstatic feelings about my Afrikadey! experience gets enhanced even further when I receive a lovely note from one of the beauties that I photographed, thanking me for making her day. But really, all I can say is, thank you for making mine! I sincerely can't wait to do it again next year!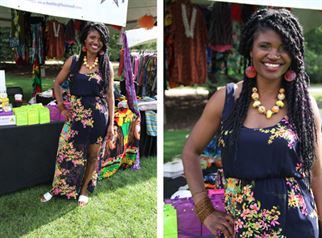 ---