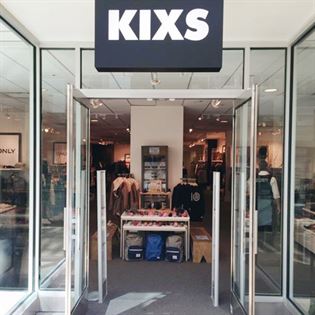 With the holidays just around the corner, it is all so exciting when new shops start popping up in the mall filled with fresh and trendy goods ripe for the picking. An awesome new shop recently opened up this fall at The CORE called KIXS. It is literally a one-stop shop for both him and her (and a few things for the little ones too) for all things sneaker-related.
A Calgary-based company that launched back in 2009, KIXS now has several locations throughout Alberta and looking to expand to the rest of the country very soon. While their shops were originally focused on cool and limited edition brand sneakers, they have since morphed into a lifestyle store carrying everything from shoes to accessories to clothing.
With brands like TOMS, Converse and Herschel readily available at KIXS, it is nearly impossible to leave the shop without finding at least one treasure to bring home with you. KIXS aims to carry as much made-in-Canada gear in possible with an overall focus on eco-friendly and socially-sustainable brands.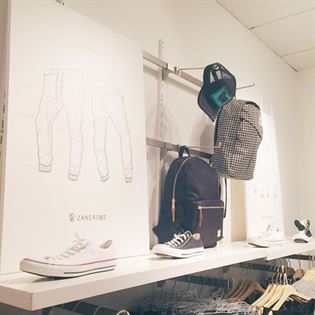 Their brand-new shop at The CORE is huge and has a great selection of clothing brands such as Nudie Jeans, Naked & Famous, Lifetime Collective and Zanerobe, among many others. In terms of the sweet KIXS you might find here also includes VANs, featuring the OTW and Surf Collections and a ton of Converse and TOMS.
Pro-tip for shopping at this location: they have an amazing sale section at the back of the store so make sure you peruse all the way to find the best deals. While some of the items may now be out of season, you might find a killer deal on something for next spring or for your upcoming tropical getaway.
Get down to KIXS this holiday season - don't forget to pick up your tickets for Twas the Night coming up on November 26th!
Where to Shop: KIXS Sneaker Boutique – Level 3 of The CORE
---