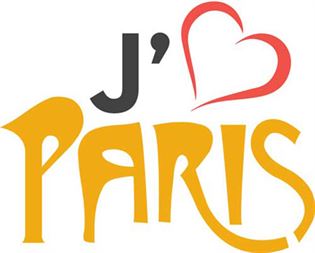 From November 21st to December 4th, you can experience Paris right here in Calgary with the Calgary Philharmonic Orchestra's J'aime Paris Festival! To get you prepared, CPO bass player Matt Heller and CPO flutist Sara Hahn share some fun facts that show a different side of the music.
Bill Murray and Fauré's Requiem – "While snippets of this piece have appeared in all sorts of contexts, my favourite borrowing is in the Jim Jarmusch film 'Broken Flowers.' Bill Murray's character sits in his austere living room, listening to the Pie Jesu, and the beautiful tranquility of the music just seems to underline his loneliness. I think it must be one of the longest scenes in film in which a piece of music is the entire focus." – Matt Heller
Hear Fauré's Requiem on November 21 for the opening night of the J'aime Paris Festival.
Return of former CPO Resident Conductor: "Pierre Simard was the first resident conductor I worked with when I joined the orchestra. I'm proud of his subsequent successes and am excited to have him return to CPO for the festival." – Sara Hahn
Maestro Simard conducts the J'aime Paris Festival finale concert, La Vie En Rose: The Passion of Piaf and More, on December 4.
Making up new words – "Composer Erik Satie was the son of a music publisher specializing in cabaret and music-hall songs, and would himself often play piano in the Auberge du Clou, a famous Parisian cabaret. Satie identified himself as "un gymnopédiste" - a word of his own invention - before writing a note of his three famous Gymnopédies." – Matt Heller
Hear Satie's Gymnopédie at Boléro! French Impressions with Jean Louis Steuerman on November 22, and The Salon: Paris in Music and Art at the Glenbow Theatre on November 29, where you'll learn more about Parisian music and culture.
Difficult solos: "The Impressions concert contains several flute solos that are considered "excerpts". Orchestral excerpts are solos that are used to evaluate musicians for job auditions, and are usually considered to be the most difficult sections of the instrument's repertoire. I usually play about one or two excerpts per year on average. This festival contains at least four for me to play!" – Sara Hahn
Sara's flute solos can be heard on the Boléro! French Impressions with Jean Louis Steuerman concert on November 22, and Tour de Force: Carnival of the Animals and Turangalîla on November 29.
Radiohead and the ondes martenot (electronic keyboard instrument) – "While the instrument's most famous appearance is in Messiaen's Turangalîla-Symphonie, it's also been adopted by the band Radiohead. Guitarist Jonny Greenwood plays ondes martenot on the last five Radiohead albums (Kid A, Amnesiac, Hail to the Thief, In Rainbows, The King of Limbs), as well as his own solo recordings. A live performance of their song "How to disappear completely" on YouTube features six ondes martenot." – Matt Heller
Hear the ondes martenot in Tour de Force: Carnival of the Animals and Turangalîla on November 29.
---