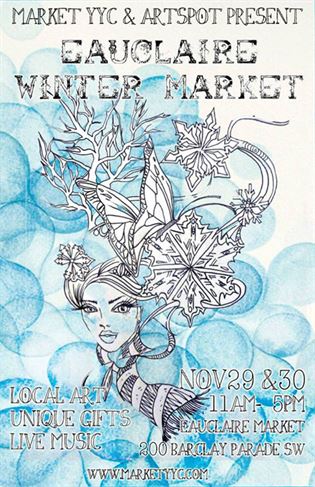 How is your holiday shopping going so far? With 'Twas the Night on Thursday and plenty of Black Friday sales popping up all over the place, it is high time to get some locally handmade gifts under the tree too. Market YYC and ART SPOT present the Eau Claire Winter Market this weekend.
While the weekend is calling for bitterly cold weather, you can enjoy the warm comfort of shopping from local artists and makers. There will also be a lot of live music and the whole event is family and dog friendly.
There is so much to see at the Winter Market but one of my top picks has got to be Folly a Tet, a local maker who works with textiles to create magical creations. Her gorgeous wall hanging weavings are the perfect gift for anyone looking to add a bit of colour and texture to their walls. Carly handcrafts each and every item, from the wall hangings to sweet mobiles as well as beautiful fashion accessories such as felted jewellery and hair accessories.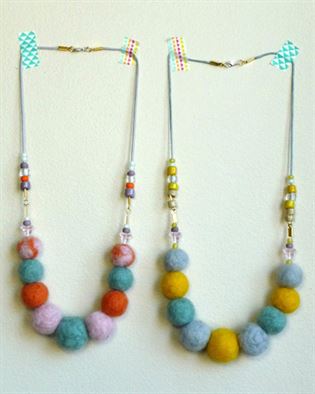 Start making your shopping lists and checking them twice, because you won't want to miss a single amazing item at this fantastic downtown market. From fine art to handcrafted jewellery to woodworked items, you'll be sure to find some amazing finds for everyone on your listing - and maybe even a couple of goodies for yourself as well.
In case you aren't familiar with ART SPOT it is a non-profit arts organization that also has a great alternative gallery space for artists in Calgary. They've been in the scene for several years now and have definitely made an impact on emerging artists being able to show their work. MARKET YYC is another do-gooder organization that provides vendors a space to sell handmade goods in, promote ethically sound or locally made products and promote local initiatives. It is a group based out of the University of Calgary and hold events all throughout the year so keep your eye out for them!
Where to shop:
200 Barclay Place SW
Sat & Sun 11am-5pm
-
A REMINDER: Street Parking is FREE on Sundays and many lots and parkades offer discount flat-rate parking in the core. That means you can park downtown and shop, dine and catch some entertainment without having to worry about racking up high parking costs. Visit our Parking Page for more info.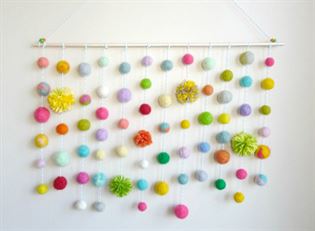 ---