After winning three Calgary Critics' Awards and the 2016 Betty Mitchell Award for Outstanding Production of a Musical, Forte Musical Theatre are coming back for the third season in a row with Naughty…but Nice! Third Time's the Charm, from December 6 - 18, 2016. 
The show celebrates the season with old favourites like "Brendan, the Brown-Nosed Reindeer" and "Bailey's for Breakfast," but it wouldn't be Forte if they didn't surprise you with new music that is sure to become a staple in your holiday repertoire.
Each year they also mix up the cast and add fresh faces, including Justine Westby in this year's production, and we had the opportunity to ask her a few questions about the show!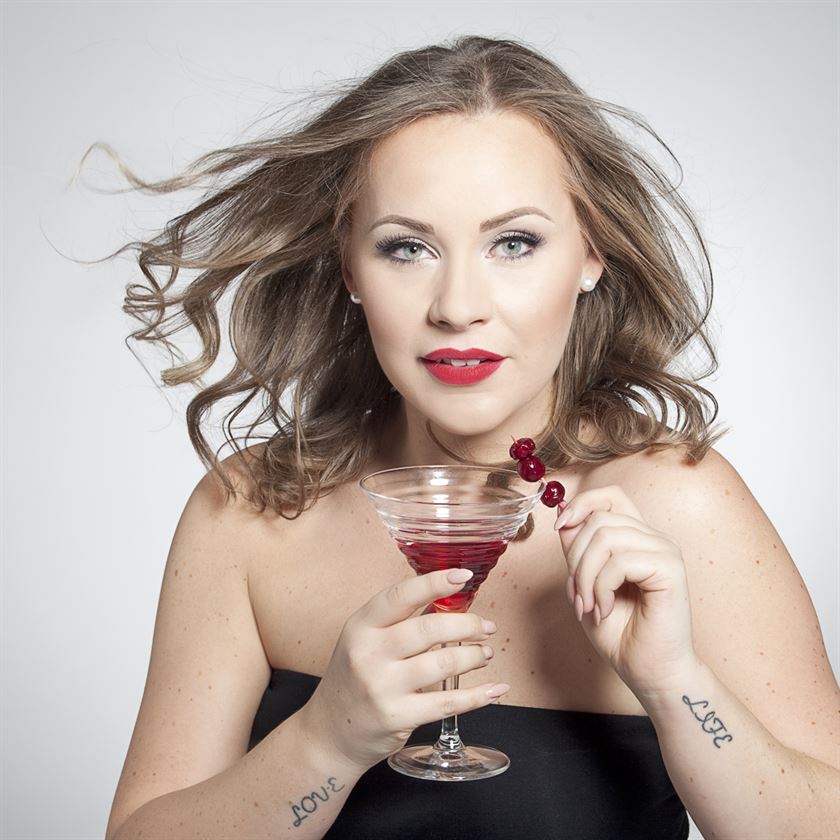 Tell us a little bit about Naughty but Nice! Third Time's the Charm? (What is the show about, what can people expect, etc.)
Naughty…but Nice! Third Time's the Charm is a holiday themed musical that touches on ALL of the stresses, victories, miseries, and joys that this time of year brings. It's funny, heartwarming, relatable and (of course) a little bit naughty!
You are new to the show this year. What's the most exciting part for you? Why did you want to join the cast this year?
Seeing NBN has become a bit of a holiday tradition for me, so actually being part of the show and getting to share these songs and stories with the community is so exciting! I've worked with Joe and JP a few times (I'm very fond of them) and the holidays are my absolute favourite time of year, so joining the team was a no-brainer for me. New Christmas songs? Great people? Christmas cheer? Mini bottles of Bailey's? I'M IN!
How is the rehearsal process going for you so far? What has been the most challenging? The most fun?
The rehearsal process is going really well! We're in a great place after our first week, and now we're all set to get down to the nitty gritty details (the best part!). Some of the music we've worked on this week has been crazy challenging for me, but MAN does it ever feel good when you nail that four part harmony for the first time! Nothing like it. The most fun has been working on one group number in particular; it's a total surprise and I can't tell you what it is, but you won't be disappointed.
What is your favourite song in the show and why?
My favourite song is one I'll be performing called 'Waiting Up for Santa'. It's new to the show this year and still makes me blush a little bit. It definitely adds a little more Naughty to the show than previous years!
Anything else you'd like to add? 
Come see the show! We've got great music, great performers, great direction, great everything - IT'LL BE GREAT!
---