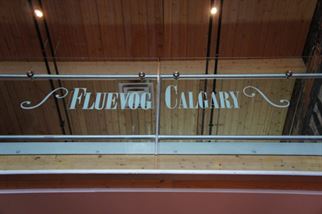 That's right shoe lovers! There's now a Fluevog location in Calgary and it opens today at 11:00am.
They've taken the space between Murale and Lammles Western Wear and Tack on Stephen Avenue at 207 8 Avenue SW. The main floor is devoted to shoes, the downstairs will be an art gallery and they're still deciding what to do with the upper level. Some of the ideas include a coffee shop, a community space for things like knitting classes, a barber shop or a photobooth. 
If you stop by the store today let me know what you think, do you have a new shoe in mind for fall?
Related Posts