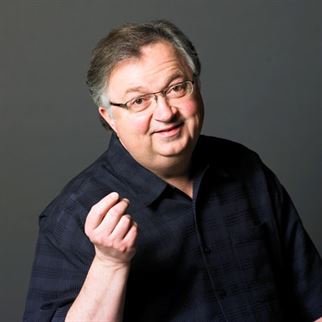 John Gilchrist is a name that is synonymous with food in Calgary. A food writer and author of My Favourite Cheap Eats 2: Calgary, Banff and beyond, this man knows what's worth the pennies and calories in Cowtown.
Who's your favourite downtown food cart vendor?
The Yodelling Sausage.
What makes it your favourite?
Klaus has been serving high-quality German sausage for decades.
What do you normally order?
Bratwurst with curry sauce slid into the baguette.
If you could pick any type of food you'd like to see on the street that isn't currently there what would it be?
Jamaican jerk.
From bratwurst to burgers, if you're looking for some street eats Downtown Calgary is the place to be!
So far we've heard from Connie DeSousa and Mayor Nenshi, what other local celebrities would you like to hear from?
---