We all know the famous Christmas carol, "The 12 Days of Christmas," but do you know anyone on earth that would like to receive ten Lords-a-leaping or a partridge in a pear tree?  I didn't think so.
With this in mind, I was determined to find an updated version of this holiday classic that's a little more in synch with my lifestyle and so began "The 12 Drinks of Christmas."
I am by no means a total booze hound, but I have been on a bit of a "Christmas Crawl" recently in search of some interesting beverages to imbibe this Yuletide season.  Here are a few worth singing about.
On the twelfth day of Christmas my true love gave to me….
12 Spiced Rum and Eggnogs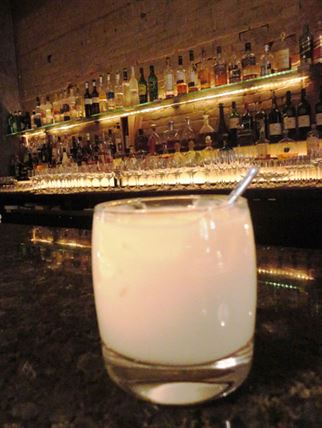 This delicious holiday classic can be found at Blink Restaurant & Bar, 111 8th Ave SW.

 11 Werther's Shooters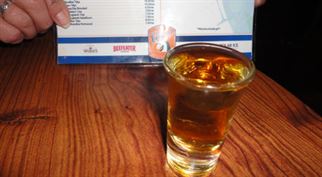 A tasty blend of Captain Morgan's Rum and Butter Ripple Schnapps, this shot is a take on a treat usually found in Grandma's candy bowl.  Find the Werther's Shooter at The Unicorn Pub, 304 8 Ave SW.
10 Gingerbread Spiced Coffees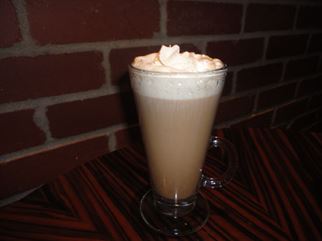 Enjoy the taste of gingerbread in liquid form at the Sandstone Lounge at the Hyatt Regency, 700 Centre St SW.  A comforting blend of fresh coffee, Frangelico, Bailey's Irish Cream, and a hint of gingerbread, all topped with a dallop of whipped cream.

9 Starlight 200s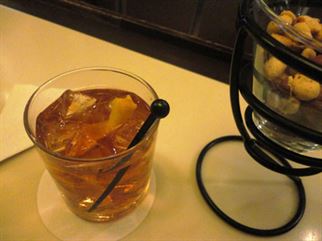 You might not be able to see the Star of Bethlehem, but this shining star can be found at the Fairmont Palliser's Oak Room, 133 9 Ave SW.  You'll get a brilliant glow from this unique mix of Plymouth Gin, Madeira and Warre's Otima 10 Year Old Port.

8 Boozy Suzys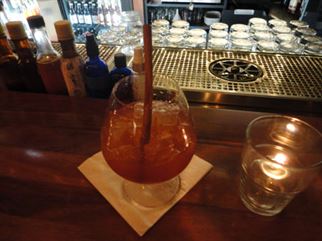 Most of us have at least one relative at Christmas that hits the punch bowl a little too hard.  We'll dedicate the Boozy Suzy to them!  This high octane cocktail containing apples, cloves, Dubonnet, Benedectine & vodka (2.5 ounces of liquor in total) can be found at Charcut Roast House, 101, 899 Centre St.

7  Theo Organic Fair Trade Hot Chocolates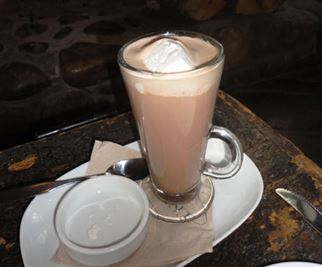 Warm up by the fire with a mug of this chocolaty taste of heaven, complete with a homeade marshmallow.  Add a shot of Peppermint Schnapps and you've got a Polar Bear on your hands.  Find it at the River Cafe in Prince's Island Park.

6 Tandoori Caesars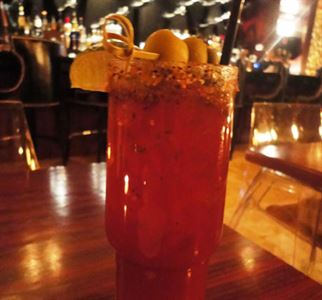 When you find yourself saying, "Bah, humbug" to all the holiday drinks, change it up with this spicy Tandoori Caesar at Mango Shiva, 218 8 Ave SW.

5 Hot Buttered Rums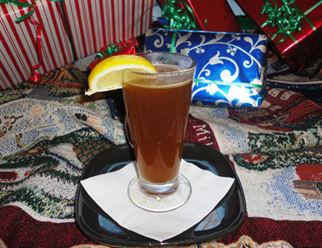 Butter = good.  Rum= good.  Mix them together and how could you possibly go wrong?  This low-cal (yah right!) tummy warmer can be found at the James Joyce Irish Pub & Restaurant, 114 8 Ave SW.

4 Royal Margaritas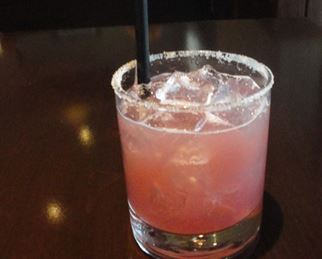 A splash of Chambord makes this margarita fit for a king, or maybe 3 kings.  The Magi would definitely feel like royalty at Saltlik, 101 8 Ave SW.

3 Toblerones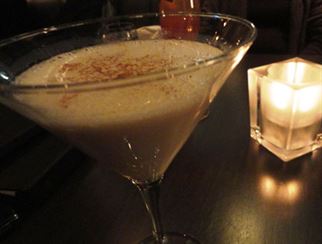 Toblerone has always been a popular stocking stuffer.  This adult version gets its kick from Irish Whiskey, Creme de Cacao, Frangelico, cream and saffron honey.  Available at Rush Restaurant & Lounge, 100 - 207 9 Ave SW.

2 Fireside Cobblers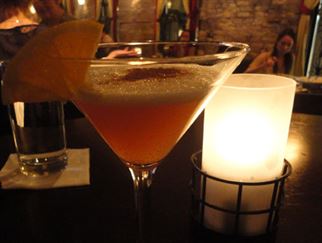 A couple of sips of this perfect blend of Benedectine, Appleton Amber Rum, Maple Syrup, Fresh Apple Juice and nutmeg will warm you up from the inside out.  Enjoy one amongst the live piano music and lively crowd at Murrieta's Bar & Grill, #200, 808 1  St SW.

And a Yellow Snow IPA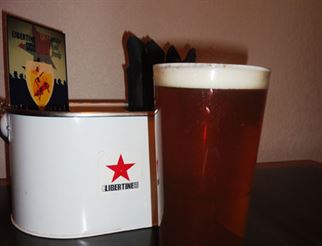 You may have been warned to never eat Yellow Snow, but drinking it is a whole other story!  Break the "golden rule" with the Yellow Snow India Pale Ale at The Libertine Public House, 223 8 Ave SW.
Please drink responsibly this holiday season and if you do have a few too many wobbly pops be sure to take advantage of alternate transportation like taxi or public transit.
Know of any other fun drinks we should check out this winter? We'd love to hear your suggestions.
Cheers to you and yours!
Related Posts
---