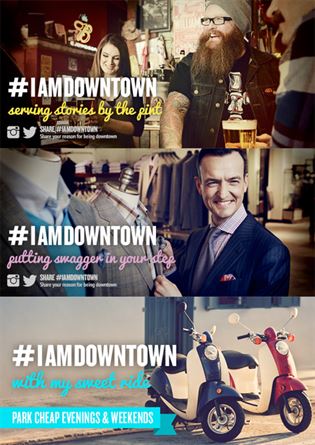 What is #IAMDOWNTOWN all about?
You might have seen the hashtag roll by on the side of a C-train or on a poster and wondered what the deal is. In short, use it to tag your adventures in Downtown Calgary (you could win prizes) or use it to find new and exciting events in Downtown Calgary.
A lot of people are coming to the downtown core to work, but we know many people of all ages come downtown for food, shopping, entertainment and more. So the challenge is, how do we take all of these experiences and combine them in a way that shows off all the fun that is downtown Calgary, and helps people find new, fun things to do?
That's where the #IAMDOWNTOWN hashtag comes in: Search the hashtag on Twitter and Instagram to see what fellow Calgarians are sharing in the core. You can also go to IAMDOWNTOWNYYC.com and see everything in one place.
Let us know what you are doing by sharing on Instagram & Twitter using the #IAMDOWNTOWN hashtag and you are automatically eligible to win one of our weekly giveaways. Prizes change weekly and will range from dining gift cards to tickets to shows.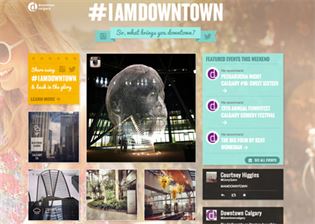 Follow along on Twitter, Instagram, Facebook, Pinterest and our Events Page for Weekly Contests, info on our upcoming Block Party, and to keep up with everything that is going on in Downtown Calgary.
It's going to be quite the summer, so join us! #IAMDOWNTOWN… are you?
---