We tried to stretch the summer in to September as long as we could, but after recent snow and yellow and red leaves clinging to trees it's time to say goodbye to the season with a fun blog recap.
April kicked off with a POW!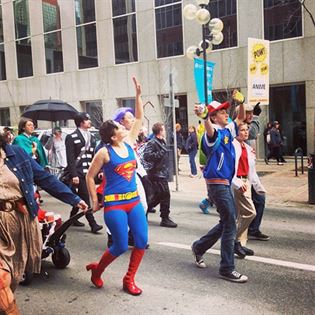 We had so much fun with the folks at Calgary Expo putting on the second annual POW! Parade of Wonders. Expo goers from across the province (and beyond) marched through Downtown Calgary in cosplay, showing off their costume creations and celebrating the comics, films and television shows that bring them together for the annual Calgary Comic and Entertainment Expo.
The Calgary Underground Film Festival was another exciting time in April. The annual festival of weird and wild film saw screenings and celebrity guests hit the red carpets in Downtown Calgary.
May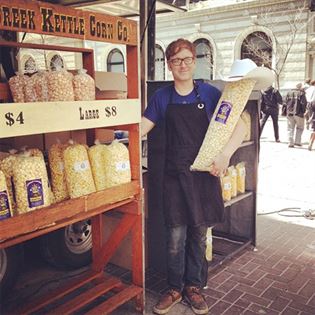 Stephen Avenue saw a number of street vendors begin setting up along the avenue in May. Here's a photo of Richard modelling with a large bag of popcorn and a famous Calgary White Hat.
May also kicked off 'Patio Season' and saw a new restaurant opening up downtown. The Swine & Sow was featured by our blogger Janice and continues to delight pork lovers in Calgary.
June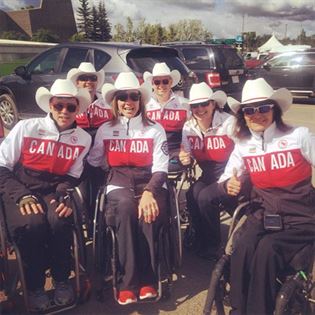 June started off with the Parade of Champions, which featured hundreds of Olympic Athletes marching in a parade from Mewata Armoury to Olympic Plaza. Many Calgarians came out to cheer on our Olympic Heroes that had just returned from the winter games in Sochi.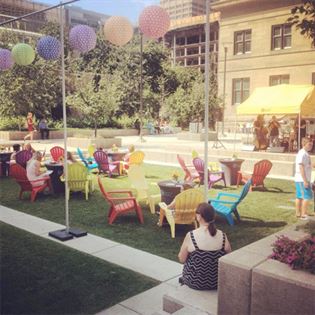 We kicked off our twice monthly Pop-Up Picnics in June, and it was quite the party! Picnic goers joined us at locations across Downtown Calgary for hot dogs, games, music and more. This is the second year we brought our picnics to locations like Eighth Avenue Place, Harley Hotchkiss Gardens, and Stephen Avenue. We had so much fun, we want you to join us next year for even more lunch-time fun!
Later in the month the Fairmont Palliser Hotel hosted a Street Dance to commemorate their 100th birthday. The iconic downtown hotel had it's centennial birthday this year, and celebrated it with a number of great events including the throwback street dance that closed 9th avenue to an old fashioned good time!
June wrapped up as always with Sled Island. Their first time back after 2013's festival closing floods, Sled Island was back in full force and brought another great weekend of indie rock to Olympic Plaza and several other downtown locations.
July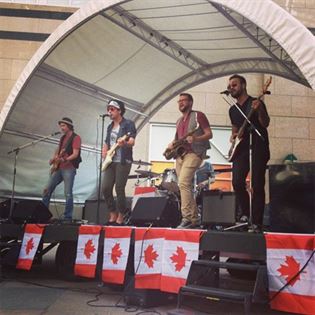 Canada Day kicks off every July with a BANG! Olympic Plaza was buzzing with families for Canada Day and the rest of the Downtown core was packed with people checking out the numerous activities including bands and fireworks on the Centre Street Bridge.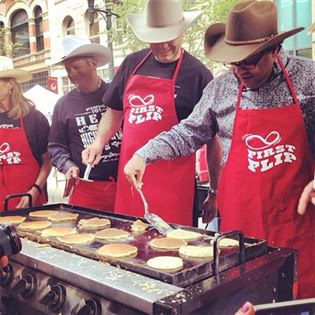 Stampede was next on the docket for July and that means PANCAKES! The First Flip Pancake Breakfast was another huge success raising funds and filling stomachs.
Olympic Plaza made it's annual transformation in to 'Rope Square' and featured some up-and-coming Country Music artists as well as square dancing, old-time rigs and more.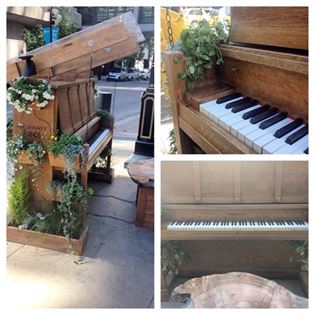 In July we debuted 2014's street piano on Barclay Parade. The outdoor piano was designed by Jesse Moffatt of Moffatt Pianos and features living plants to tie in with our Community Gardens initiative.
The final weekend of the month was dedicated as always to the mighty Calgary Folk Music Festival. Featuring heavyweights like Bruce Cockburn, Rufus Wainright, Chad VanGaalen, and Fishbone.
August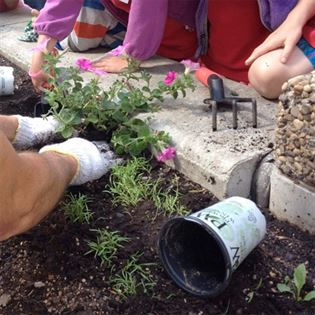 In August we harvested our community garden. The garden benefited the Calgary Drop-In Centre and local inner-city daycare centres.
In August, the Calgary Telus Convention Centre turned 40 years old. The centre was out on Stephen Avenue almost every chance they got, giving away retro themed doughnuts, lunch bags and water bottles. They also featured several chalk murals and a walking tour z-card to commemorate obscure landmark events that happened in the area.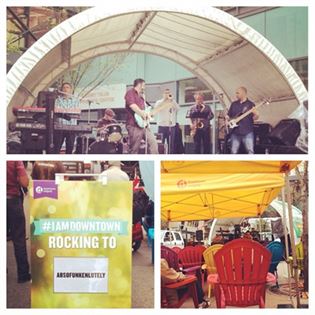 We continued with our ongoing outdoor music series 'Live on Stephen Avenue'. We used the #IAMDOWNTOWN stage to host some great musicians and fill the street with music and host free lunch hour concerts.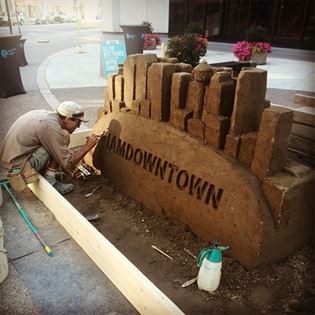 With the close of August we said goodbye to our Pop-Up Picnics with a great Beach party themed event.
September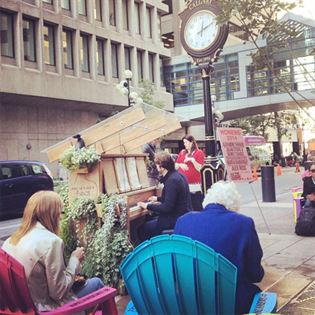 The Honens Concrete Sonata brought classical music to our street piano from world-class pianists. The Honens Festival was a successful event that saw the Jack Singer Concert Hall come alive with the sound of piano music from the turn of the 20th century.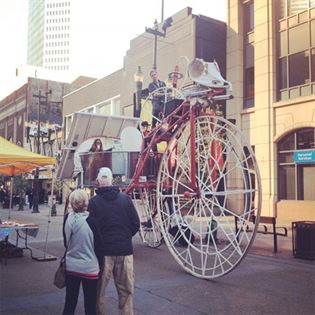 Beakerhead came and went with a bang! Bringing science, art and engineering to Stephen Avenue for some of the season's most interesting activities.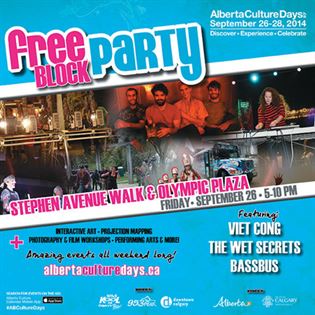 We're ending September with Alberta Culture Days Kick-Off party and the end of the Calgary International Film Festival. Wow, it really has been quite the summer!
If you'd like to know more about downtown Calgary events, sign up for our newsletter, Like us on Facebook, and follow us on Twitter.
---