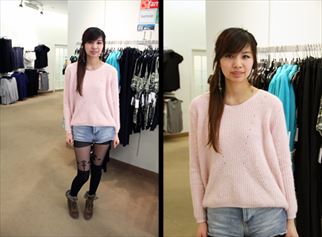 I was a teenager in the 90's and I absolutely love the decade - still. The fashion and music of the era had a huge influence in who I became, and there were many things that I was obsessed with. The fashion and music were at the forefront, and I loved many bands that also helped dictate some of my style choices, including the Smashing Pumpkins, Hole, Nine Inch Nails, Nirvana and Soundgarden, among many others.
The fashion was all over the place, with it's grunge influences, but you could always find something fascinating to adorn yourself with - let it be ripped jeans, a crop top, overalls or Doc Martens. Drew Barrymore and her hair full of daisies, Courtney Love in her baby doll dresses and smeared lipstick, and of course, Bjork with her amazing mini-buns and interesting outfits were only some of the things that I was obsessed with.
But as much as I loved grunge, rock and roll, and alternative, I would be lying if I said that pop and dance music and style didn't seriously influence my life in a major way as well. And with that sneaks in a little girl power action courtesy of the Spice Girls.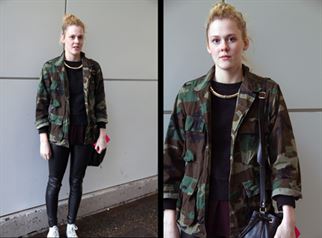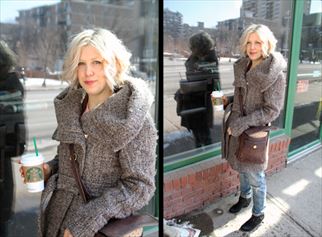 In a recent post by Harper's Bazaar, the Spice Girls won't be reuniting after all, at least not with Posh Spice - which made me think, do any of us really care? I guess I do only because the 90's trend has really made a comeback in recent months. It's allowed me the opportunity to think back to some of my cool fashion choices from the decade, and a lot of style choices that I wish had never experimented with. That being said, I am more than willing to embrace the decade once again, as not only was it great the first time around, I can certainly appreciate it now and maybe even rock a few trendy looks again.
In my travels for this round I found some of said 90's action, as well as a few stylish women that made me feel nostalgic and thankful to all of the beautiful women that I've had the pleasure of photographing during my time thus far as the Street Style Huntress. I decided this called for a moment to celebrate the newly photographed as well as the perfect opportunity to throw it back to a few past favourites - some 90's, some not. Either way, cheerio to Girl Power and the comeback of 90's style.
---