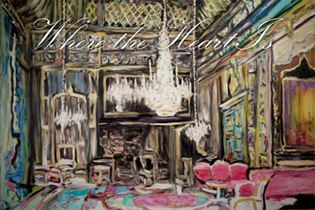 The Art Gallery of Calgary's vibrant fall exhibition: Where the Heart Is opens on Friday, Sept. 6th from 7-10pm.The show is based on the concept of domesticity and features monumental, interior oil paintings by M. Eileen Murray, a live art performance at 8:00pm by Sara Robichaud, and features works by Viviane Mehr, Aron Hill and Kirstin Lamb. In addition, the exhibition Artificial Turf, features Erika Lincoln's kinetic sculpture of birds and their habitats.
The opening and gallery is free to the public - we greatly appreciate donations.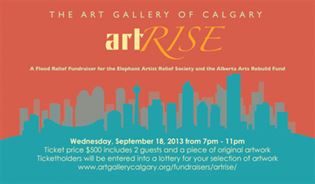 The AGC is also proud to host artRISE- a flood relief fundraiser on Wednesday, Sept. 18th. Your $500 ticket buys you and one guest an original piece of artwork, which you select based on a raffle draw! This is a wonderful event which helps strengthen our community and promotes the value of art! Purchase your tickets by calling (403) 770-1350 or visit www.artgallerycalgary.org, for more information.
This has been a guest post by the Art Gallery of Calgary. If you are interested in writing about an upcoming event in the downtown core please email [email protected]
---