Well, it's finally starting to feel like summer…just as we're getting ready to transition into fall.  If you're looking to make the most of the sunny days we have left and get your daily dose of vitamin D, there's a fantastic line up of music on the Stephen Avenue Walk Stage (located on 8th Avenue SW between Centre Street and 1st Street SW), as well as a number of other great outdoor events from now until the end of August.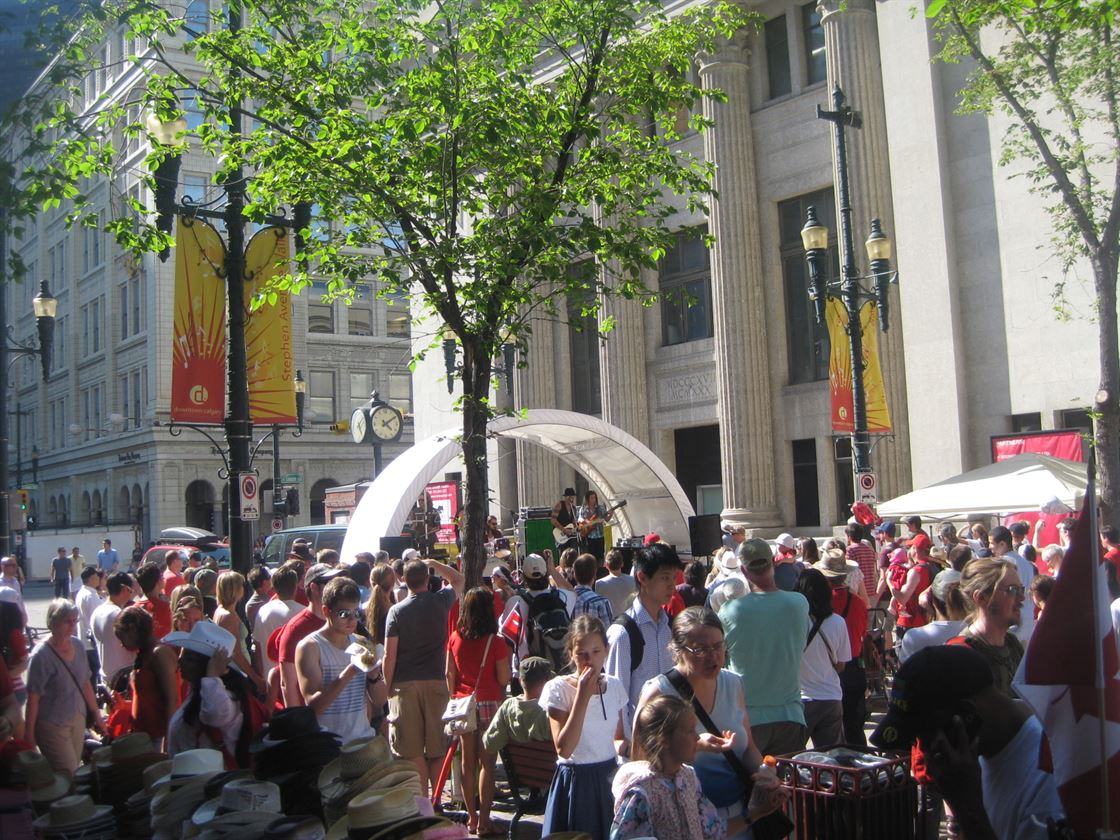 Stephen Avenue Walk Stage Noon-Hour Entertainment
August 16 – Ridley Bent - Exceptionally literate beat poet cowboy
August 20 - Alex Goodman - A young guitarist, pianist and composer on the Canadian and International Jazz Scenes.
August 21 - Marlboro Men - Classic rock cover band
August 23 - Kaitlyn Repper - A local upcoming song writer, musician, and recording artist.
August 27 - Joanna Borromeo - Soul/RnB/Jazz trio
August 28 - Gary Martin and the Heavenly Blues - Blues/Funk
August 30 - The Sindicats - Classic rock cover band
Weekend Entertainment
Saturday, August 17 - Spaghetti Western Festival
The 6th Annual Spaghetti Western Festival - Western Canada's alternative and traditional country music festival - will take place at Olympic Plaza on August 17th starting at noon. This FREE festival celebrates new directions in country and western music.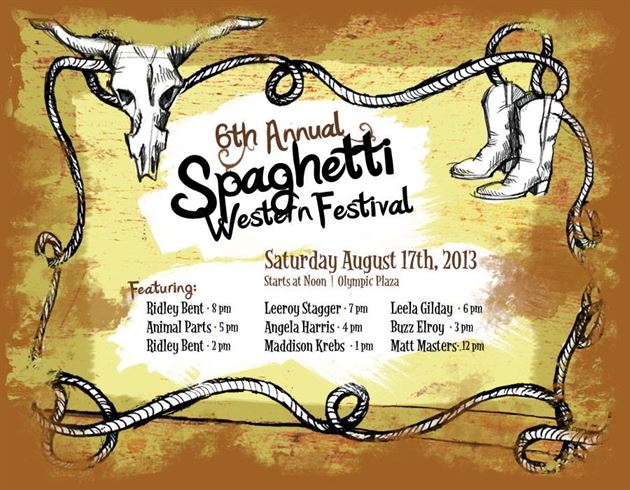 Other fun things going on this weekend include Taste of Calgary at Eau Claire from now until August 18, and ReggaeFest from now until August 17th.
Saturday, August 24  – Stephen Avenue Block Party
Pop by the 100 West Block of Stephen Avenue for a day of free music.  The stage will be rockin from 10:45am-6:00pm with bands of many different genres.
• 10:45 - 11:45 am - Jung People - Post Rock/instrumental
• 12:15 - 1:15 pm - Rend - Electrifying Rock/Pop
• 1:45 - 2:45 pm - The Pygmies - 50's/60's garage rock and 70's garage punk
• 3:15 - 4:15 pm - Double Fuzz - Blues Rock
• 4:30 - 6:00 pm - Kirby Sewell - Pop/Blues/Rock
Another option for this weekend is Expo Latino from August 23-25th at Prince's Island Park.
So come on down and get cozy on a patio or bench and enjoy the rest of your summer!  For more ideas on things to do, check out our events calendar here.
---