Awesome Chinatown Restaurants in Downtown Calgary…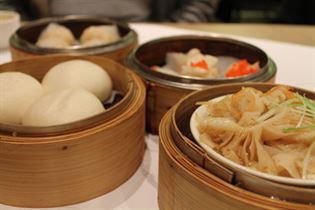 Are you on the hunt for Calgary's most authentic and tastiest Chinese cuisine? Look nowhere else other than Chinatown in downtown!
Prepare to get your socks blown off by the deliciousness you will experience at these three amazing Chinatown restaurants.
U & Me
Address - 223 Centre Street S, Calgary, AB
Phone Number – 403-264-5989
Have you ever felt like grabbing something to eat after a night out, other than street vendor food? U & Me has got you covered.
Not only does this Chinatown restaurant have mouth-watering food, but it is open until 4am making it the go-to place for many night-hawks in Calgary.
Three to four people can easily eat at U and Me for under $50 bucks, also making this restaurant a very affordable late night option. Then again, their food is just as good during the day, starting as early as 8:00 am for Chinese Dim Sum!
I highly recommend the hot and sour soup and salt and pepper squid. You'll love them, especially at 3:30am when you're dying for a good meal.
Silver Dragon
Address – 106 3rd Avenue SE, Calgary, AB
Phone Number – 403-264-5326
The Silver Dragon is one of the best when it comes to weekend dim sum. Also known as Chinese breakfast, dim sum is one cuisine you won't want to miss especially if you appreciate authentic food from other parts of the world.
First off, the Silver Dragon can get quite busy on weekend so be prepared to wait a bit for your table. Not to worry though because when you finally are seated, the eating begins right away as dim sum is served on carts that pass by your table frequently.
Another great thing about dim sum is that it's extremely affordable. Most plates go for around $5 give or take a dollar or two.
I highly recommend their shrimp balls and sticky rice, although literally anything you order is delicious – I've been going to this restaurant for years and their consistency amazes me.

Harbour City
Editor's note: a previous version of this post listed Harbour City, but we've learned it has closed recently. Apologies for the confusion, we'll update the post when it's replacement is up and running.
I Love Chinese Food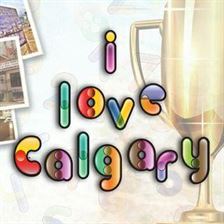 We are lucky to have these awesome authentic Chinese restaurants in one of downtown Calgary's cultural hot spot - enjoy them sooner than later if you can!
What are your favourite restaurants in Chinatown? Leave us a comment below and let us know, or join me on Calgaryism's Facebook, Instagram and Twitter and share with us your pictures, thoughts and anything else to do with the food scene in Calgary!
---