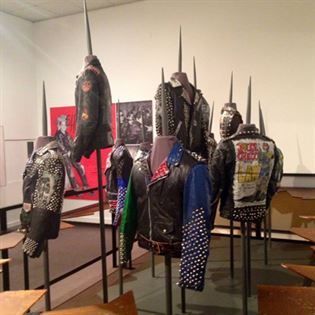 Calgary's art gallery and museum scene always seems to be in a state of flux. For the most part, this is such a great thing because it means that so many dedicated people are busy at work trying to make contemporary art more available to the general public. Many Calgarians don't even realize how many great art venues are hosting fantastic exhibitions all of the time. I've put together a list of two very approachable events/shows ranging from institutional level to indie artist-run gallery shows. Get out this week and enjoy all of the amazing art at your fingertips! 

It has been a long cruel winter, it's time to put those winter woes behind you and celebrate with Contemporary Calgary at our inaugural Cinco de Mayo fundraiser in Partnership with the Mexican Consulate. Enjoy an evening filled with drinks and dancing, food and festivities, laughter and libations. There will be surprises and entertainment all evening long; partake in piñata smash, vote for your favorite as our fearless competitors battle it out for best margarita, make a bid on our amazing silent auction and munch away on festive snacks all night long!
Tickets are $75 which includes a welcome drink, back alley bbq and hor d'oeuvres.
All proceeds from this event go towards Contemporary Calgary's operations, which strives to bring you stimulating and profound contemporary art from around the world. Don't miss a great party! Get your tickets here: http://ccdemayo.eventbrite.ca/
Everyone from rebel outsiders to fashion insiders have made their mark by slipping on a second skin. Worn to Be Wild traces the design history of the leather jacket along and the evolution of the garment from protective gear to revolutionary wearable.
Worn To Be Wild: The Black Leather Jacket arose through a partnership between EMP Museum and the Harley Davidson Museum in Milwaukee, WI. This exhibition encompasses around 150 artifacts, including fifty leather jackets. What appealed most to the exhibition's curator, Jim Fricke, about telling the story of how the leather jacket became a nearly universal symbol of toughness and cool in modern popular culture were the numerous connections that can be made to elements of society and social history throughout the last hundred years.

Photographer Jeff Cruz presents this long-term project that explores the culture of large music festivals. These photographs capture the community of celebration present at many of these festivals and explores greater themes of aesthetic and humanity. The John Fluevog Peanut Gallery is an interesting community space in the Stephen Avenue shoe store known for their creative footwear. The show runs until May 31st and admittance is free of charge.
---