Downtown Calgary Events - Week of April 28th 2014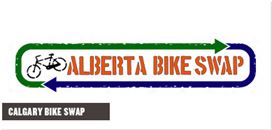 A one-day non-profit bike buy and sell event. All bike are tech-checked, and their serial numbers are recorded. Half the profit from the swaps goes back to the community to fund safe cycling, the other half stays in the bank to continue funding the swaps. Taking place on the City Centre Parkade Main Floor. 

'Live Music Most Nights' is the motto of Wine-OHs in Downtown Calgary. This weekend, catch one of a number of shows happening Thursday, Friday and Saturday. You can also join Wine-OHs for fine dining and of course, WINE!
NEW at Lunchbox Theatre: Bingo is serious business. Rituals, good luck charms, superstitions Friday night at the bingo hall is sacred. But are our three intrepid bingo ladies addicts, or just enthusiastic? How far are they willing to go to win? Bingo Ladies explores their lives with rousing musical numbers and shows us the humanity of the bingo hall.
Take back your lunch hour with these great noon hour plays.

In support of Contemporary Calgary…
Enjoy an evening filled with drinks and dancing, food and festivities, laughter and libations. There will be surprises and entertainment all evening long; partake in pinata smash, vote for your favorite as our fearless competitors battle it out for best margarita, make a bid on our amazing silent auction and munch away on festive snacks all night long!

The CPO and Devonian Gardens Join Forces to Bring Free Lunchtime Music to Downtown Calgary. Downtown Calgarians will be treated to three different music ensembles from the Calgary Philharmonic Orchestra performing at the City of Calgary's famous Devonian Gardens during April.
---