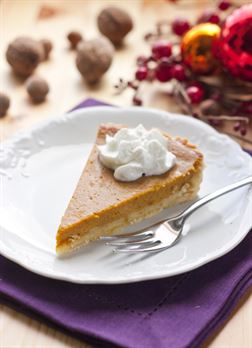 Thanksgiving is about getting together with the ones you love, and giving thanks for all the great stuff that has happened so far this year.
For some this means traveling to visit relatives, but what about the folks who are staying home in Downtown Calgary this long weekend? Does this mean they don't get to enjoy a fancy turkey dinner with all the fixings?
Of course not! Some great downtown restaurants are offering dine-in or takeout Thanksgiving meals if you don't feel like cooking.
Thomsons Restaurant in the Hyatt is offering Thanksgiving dinner on October 12th & 13th, featuring a menu that reflects the local harvest.
Join the River Café on Prince's Island park on Sunday and Monday for a holiday feast, or visit them all weekend for a Thanksgiving Brunch.
You can also "reserve a bird" from the downtown Westin if you were hoping to pass along the cooking duties to Executive Chef Frederic Hoffmann.
The SAIT Culinary Campus will be holding a bake sale on Thursday, Oct 9th. Stock up on Thanksgiving treats and try your hardest not to eat all the goodies before Monday.
-
Did we miss something? Send us an email about your Downtown Thanksgiving Events in Calgary
---