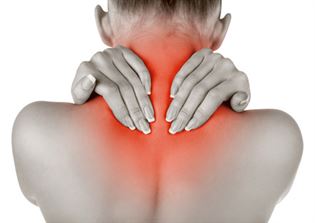 Here at Downtown Calgary we know that many of our readers work in the many office towers in the area. With the hopes of keeping all downtown citizens happy and healthy we've partnered with downtown yoga instructor Nyk Danu to get some insight on how we can keep our backs in tip-top shape. In 2013 blogger Shannon wrote this post about how to make a "better you" by making some subtle changes to your life. We hope this post will keep your back happy in 2015!
I recently heard the phrase "sitting is the new smoking" Yikes! While at first that can seem pretty extreme, it's actually not an exaggeration. Here's some Back Pain Facts that may surprise you.
80-85% of people will experience Back Pain in their lives and for many it is chronic
56 billion dollars is spent annually on Back Pain
The percentage of back pain suffers is the highest in developed nations where people are likely to spend time sitting in chairs.
Sadly chairs are indeed wrecking our backs! We are hunter-gatherer creatures meant to walk and roam, run, squat and sit on the earth. This is how we are designed to function. Sitting in chairs goes against our fundamental design.
So if you sit at a desk all day odds are at some point you will have pain in your back, hips or neck. If not debilitating pain, you will at the have the least chronic tension or discomfort.
So right now you may be thinking, I know, I know but what can I do about it. I can't quit my job?  In the video below I go into more detail about the damage chairs do to our backs and some ideas on how to lessen the damage.
Take Action Now! 5 Things You Can Do To Get Out Of Pain:
Consider investing in a standing desk or at least a better chair.
Take breaks. Set a timer to go off every hour. Then get up, move around, stretch your legs, get a glass of water then come back to work.
When you aren't working, stand up.
Move more. It doesn't take long to eat lunch so you can spend half your lunch hour moving instead of sitting.
Check out My Back Pain Yoga Classes Downtown details here: www.nykdanu.com/back-pain-yoga-sign-up/
About The Author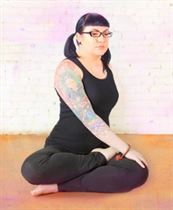 Nyk Danu is a full time Yoga teacher and creator of "Real Yoga For The Rest Of Us"
Her specialties include Back Pain Yoga, Hatha and Yin Yoga and Meditation.
You can learn more about Nyk and her classes and get a free yoga video "7 yoga poses you can do at your desk" by visiting www.nykdanu.com and signing up for her newsletter .
---