Have you ever wondered what the life of a blogger might actually look like, beyond the fashionable clothes on display? What drives someone's love for fashion and showcasing their personal style to the world?
As someone who primarily showcases the style of others through photographs, I'm always intrigued to find out what influences someone's choices and why they are driven by certain items. I'm curious to know the story beyond the clothes, whenever I have the opportunity to do so.
And this is exactly where Jennifer Tiwana fits in. Her personal style is funky, cool, and interesting, and beyond showcasing her look through photos, I'm excited to ask her a few questions about fashion and her personal blog, which has most recently gone from photos to videos. Tiwana shares her outfits not only on her website, but also on her social media channels, and aims to inspire others with her personal outlook and love of fashion.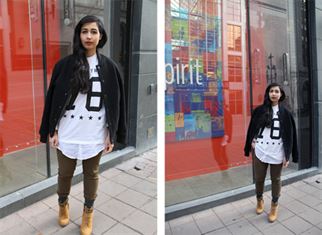 What are some of your influences when it comes to fashion?
My influences for fashion come from the 1950s era and old school hip hop videos - I'm obsessed with Aliyah!
When and why did you start your personal style blog?
I started my fashion blog about 2 years ago because I have a obsession with fashion and I wanted to document my style. I have recently turned my fashion blog into a fashion vlog via Youtube, as I like expressing myself through videos way more than pictures.
What do you hope to accomplish with your blog? Why do you think it's important to share your personal style with others?
I want to be well known in the fashion industry for continually breaking fashion rules. I think it's important to share personal style with others because it gives people different views on fashion. Everything in this world  is so hung up on rules and whats right and wrong, fashion is one of the few things that can be expressed whichever way you wish to express it.
Why did you decide to start blogging? And what has been the biggest challenge/or the most unexpected thing about your blogging adventure?
I stared blogging because I love fashion and wanted to share my passion with the world. The most unexpected thing about blogging is how much work it takes! It's crazy, as it's honestly a full time job editing, taking photos, and putting together outfits - although it's tough, it's also a lot of fun.
My favourite part about blogging/vlogging is connecting with people. That's what I love about making fashion videos, that I can actually talk to people about my love of fashion.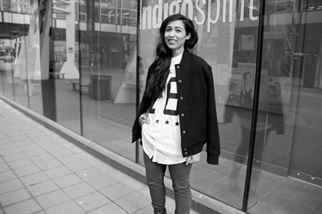 What are some of your favourite trends right now?
My fav trend right now is sports-wear. I'm loving over sized jerseys, baggy joggers, and timberlands. I'm also loving everything over sized in general - sweaters, T's, jackets.
What fashion advice would you give to others?
The only fashion advice I would give is be you. A lot of people and magazines will say certain body types can't wear something or this is a do and that is a don't. There are no don'ts in fashion - trust me, if you love it, wear it!
Where were you born and raised?
I was born in Winnipeg and raised in Vancouver and Calgary.
Why do you choose Calgary as your home? Do you plan on staying here, why/why not?
My family moved to Calgary so I was like why not. I do not plan on staying here, as I want to move to the United States to take my career to the next level.
What are some of your future aspirations?
In the future I want to be on TV talking about fashion and I also want to expand my Youtube channel.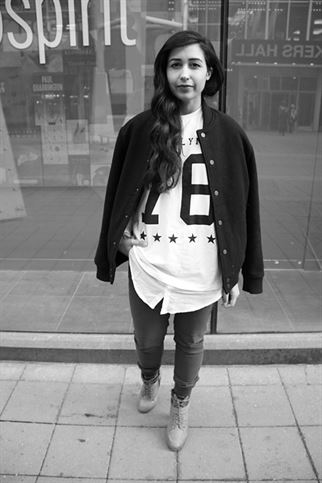 ---