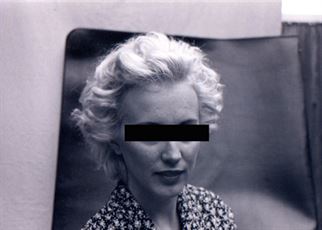 "Set a boundary and they will break it." - Los Angeles Times
What Happened to the Seeker - STO Union. Theatre Junction November 25-28, 2015 
What Happened to the Seeker (Intimacy with a Thousand Things) chronicles a middle-class, North American women's personal search and effort to recapture something marvelous that she has lost but has spent most of her life trying to get back. It is a journey based on vivid experiences from childhood, intertwined with the history of the Seekers – the hippie, free love generation that had a short-lived but influential impact on North American culture. In an attempt to re-ignite her spirit, she retraces the steps of the last Seekers to India, recreating the infamous hippie trail in reverse, seeking to find the original psychic starting point – the one that has been so vividly ornamented on her childhood memories. 
Embracing a contemporary means of storytelling and challenging the conventional ways in which narratives are told, What Happened to the Seeker communicates the story in a performance triptych, encapsulating the era from 1965 to 2010. Through an exhibition, video and performance, the audience goes on their own search, piecing together the story of the character's fragmented life.
STO Union's director, performer and creator Nadia Ross' work is about finding new forms and ways to communicate within the context of theatre. STO Union brings together artists from a variety of mediums in the creation of original contemporary theatre, installations, live art and video since their inception in 1992.
Described as "Canada's leading experimental Company," don't miss STO Union's What Happened to the Seeker (Intimacy with a Thousand Things), November 25 - 28, 2015 at Theatre Junction GRAND!
Tickets are on sale at theatrejunction.com or 403.205.2922. 
---