Canada Day Downtown - July 1, 2022
On Canada Day this year, more than 250,000 people are expected to join in Canada's 149th birthday celebrations throughout downtown. Festivities will include family friendly activities throughout the inner-city including entertainment from 11am to 8pm on the Stephen Avenue Stage, family activities including crafts at Olympic Plaza, Military demonstrations and Aboriginal Powwow at Prince's Island Park, and vendors and entertainment at Eau Claire Market. You can also checkout a few areas just outside Downtown Calgary, including East Village, Studio Bell (National Music Centre), Fort Calgary and Chinatown who will be hosting great events all day long! (Photo credit the City of Calgary)
This year we're doing Pop-Up Picnics EVERY WEEK this summer! This week's location is the McDougall Centre grounds and the theme is "Sinatra in the Park"
Don't miss this clam-bake for an extravaganza of Sinatra in the Park! With Johnny Summers and his 8 piece "Little Big Band" performing Frank Sinatra hits, you'll want to Come Fly Me while singing WOW-EE WOW WOW as Sinatra would say. Bring your lunch, and enjoy entertainment in the park, as well as vendors, and lawn games like ring toss, horseshoes and giant jenga!
The Street Piano Series continues with more duets on the Woodlands piano on the corner of 6th ave and 3rd street SW. Laura Reid and Mark Limacher will be performing a violin and piano duet.
This will be the last of the piano duet performances, and in July there will be solo performances on Tuesdays and Thursdays all month long (noon to 1pm). For more info and to see the whole line-up, visit our website.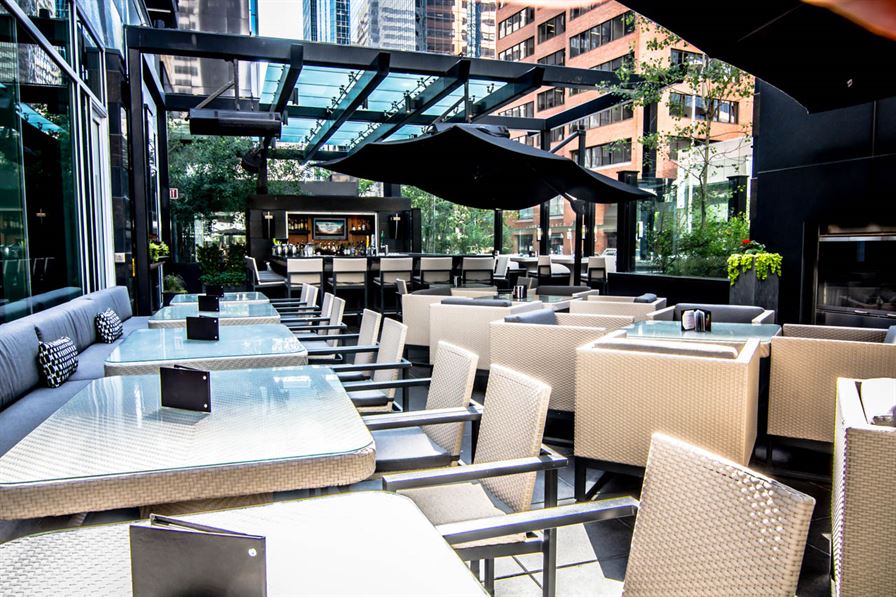 Downtown Libations - June 29, 2022
We've partnered with some of Downtown Calgary's finest to make happy hour, even happier on the last Wednesday of each month! This month we'll be at the 4th Avenue Keg Steakhouse for a patio party. Join us from 4 to 6 pm, no RSVP or reservation required. Just mention Downtown Libations to the host when arriving.
The 4th Avenue Keg cocktail hour menu offers your Keg favourites at a price that's almost as great as the items! $4 Beers and $5 Caesars, Margaritas and Mojitos … just to name a few. View the full cocktail hour menu here: http://ow.ly/jYuK300U23F
Stephen Ave Stage - All Week Long
Visit the Stephen Avenue Stage on the 100 east block of Stephen Avenue (outside the Glenbow museum/Telus Convention Centre) for great free activity and entertainment all week long! All performances Noon to 1pm unless otherwise stated.
This week:
---
For more information on upcoming events, visit the Downtown Calgary Events page, and to have events like these emailed to you each week, sign up for the Downtown Calgary Events Newsletter.
---