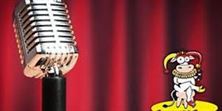 17TH ANNUAL FUNNYFEST - CALGARY COMEDY FESTIVAL | June 1 - 11, 2017
Non-stop belly laughs with over 70 awesome comedy performers.
Each comedy event features a minimum 4 to 6 performers per show; average length 100 min; doors open minimum 1 hour before show time. Yes, there are great food options and tasty beverage services (at most venues).
Tickets
Individual tickets are $20 each
Festival Pass (11 day show pass) is only $199
To view the show lineups and to purchase your tickets, visit their website at funnyfest.com.
Follow us on
Facebook
and
Twitter
for a chance to win free tickets to the 7pm and 10pm shows on June 3 and 10.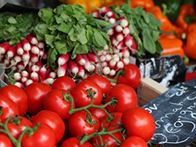 MARKET ON STEPHEN AVENUE | May 30, 2022
Bring your enviro bags and coolers! You'll find up to 60 vendors from fresh food (produce, breads, pastries, etc) spices, sauces, treats, art fashion, jewelry and so much more!
We can be found on Stephen Avenue between 1st Street East and 2nd Street West. Yes! Three whole blocks!
Tuesdays from 11 AM to 5 PM
May 30
June 6, 13, 20, 27
July 4, 18
August 1, 15, 22, 29
September 5 (final day)
For more information, contact Delisle Marketing & Event Inc. at 403-203-9243 or [email protected]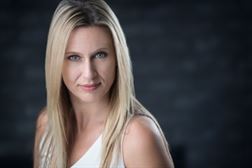 PROARTS PRESENT SOUNDBOARD MUSIC TOUR | May 31, 2022
Calgary native Lana Henchell, graduated with her Doctoral degree in piano performance from McGill University. She received both her undergraduate and graduate degrees in piano performance at the University of Calgary.
Her First Prize win at the Eckhardt-Gramatté National Piano Competition (for contemporary Canadian music) led to a six-week concert tour across Canada.
In addition to performing, Lana Henchell teaches privately and sessionally at the University of Calgary. She is an avid adjudicator—giving masterclasses and clinics around the province. Currently, Lana Henchell is spearheading a performance and touring program—Soundboard Music Tour—which aims to promote classical music, offer educational enrichment to aspiring musicians and create awareness of the arts in Alberta.
This concert—part of the second Soundboard Tour—will feature students and/or teachers from various studios around the city. More information available online at proartssociety.ca.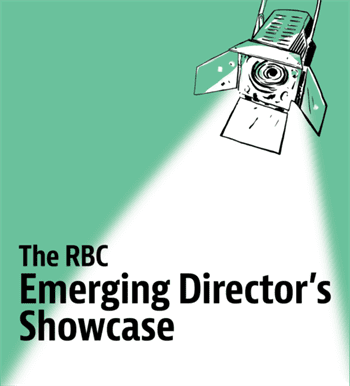 THE RBC EMERGING DIRECTOR'S SHOWCASE | June 1 & 2, 2017
Meet Calgary's next great director! 
Following the final show of our season we will once again present the work of an aspiring, up and coming young director. The RBC Emerging Director's Showcase is a unique opportunity for Lunchbox Theatre to provide mentorship to an emerging Calgary artist, and for our audiences to have the opportunity to see the work of Calgary's next great director.
"Ride" by Jane Bodie
A man and a women wake up in bed together- naked- and neither can remember how they got there. Or who the other is. In the harsh light of the morning after, they attempt to make sense of what may or may not have happened between them and a complex snapshot of modern relationships gradually comes into focus.
Visit Lunchbox Theatre's website for more information and to purchase tickets at www.lunchboxtheatre.com.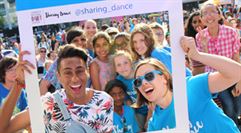 SHARING DANCE DAY 2017 | June 2, 2022
Canada's National Ballet School and partners invite you to join the nation's biggest dance party to celebrate Canada's 150th with Sharing Dance Canada 2017!
This exciting event will include:
Community performance presentations of the 2017 choreography Community participants and partner organizations will perform the choreography in front of a large public crowd multiple times over the course of the event; hundreds of dancers expected at each Signature Official Event
Free open dance classes reflecting various dance forms
Professional dance performances
Activities for the whole family
This year, four Canadian choreographers have collaborated to give voice and movement to a unique work that embodies and celebrates Canada's diversity and artistic identity. Choreographers include Kimberley Cooper (Calgary), Eugene Baffoe (Winnipeg), Tracee Smith (Toronto) and Roger Sinha (Montreal).
Learn more at sharingdance.ca about how to join FREE dance rehearsals leading up to our June 2nd event. Bring your friends, family, and neighbors and DANCE!
Contact Info: Niamh Byrne Rodgers, [email protected]
---
To get events like these emailed to you each week, sign up for the Downtown Calgary Events Newsletter, and follow us on Twitter and Instagram, and Like us on Facebook!
---