MARKET ON STEPHEN AVENUE | Returns May 2, 2022
Bring your enviro bags and coolers! You'll find up to 60 vendors from fresh food (produce, breads, pastries, etc) spices, sauces, treats, art fashion, jewelry and so much more!
The Market can be found on Stephen Avenue between 1st Street East and 2nd Street West. Yes! Three whole blocks!
Select Tuesdays (11 AM to 5 PM)

May 2, 16, 30
June 6, 13, 20, 27
July 4, 18
August 1, 15, 22, 29
September 5 (final day)
For more information on the Market on Stephen Avenue, contact Delisle Marketing & Event Inc. at 403-203-9243 or [email protected]
WORDFEST PRESENTS MARY WALSH | May 2, 2022
Canadian actress, comedian and social activist Mary Walsh tells the unforgettable story of a young woman coming of age in 1960s Newfoundland. This event includes an on-stage interview followed by a signing of her new book, Crying for the Moon. Hosted by comedian Cory Mack.
A riotous and heart-rending journey from St. John's to Montreal and back, Mary Walsh's debut novel explores the many ways in which on day can reverberate through a lifetime.
Learn more about Mary's new book Crying for the Moon and Mary herself by attending this session of Wordfest:
Date: May 2, 2022
Time: 7:00 PM - 8:30 PM
Location: John Dutton Theatre, Calgary Public Library
2nd Floor, 616 Macleod Trail SW
Tickets: $20 Adults and $17 for Seniors and Students
For tickets or more information on Wordfest and upcoming events in the series, visit wordfest.com.
ATP's SPRING BLOCK PARTY & BBQ | May 2, 2022
It's a party on the Plaza and everyone's invited! 
Join Alberta Theatre Projects, friends and neighbours in the downtown community for a Spring Block Party and BBQ lunch in celebration of the launch of their 2017-18 season line-up.
Grab a burger, enjoy some live music by local bands and get to know your local theatre company!
Free BBQ: Hamburgers and veggie burger available
Live Music & Entertainment
Behind the Scenes Theatre Tours
Discover our 17/18 Season
Families Welcome!
Date: Tuesday, May 2, 2022
Time: 11:30 AM – 1:30 PM
Location: On 8th Avenue next to Olympic Plaza – 215 8th Ave. SE
(in front of the Martha Cohen Theatre)
If you would like to know more about Alberta Theatre Projects (ATP) or to purchase tickets to their shows, visit their website at atplive.com.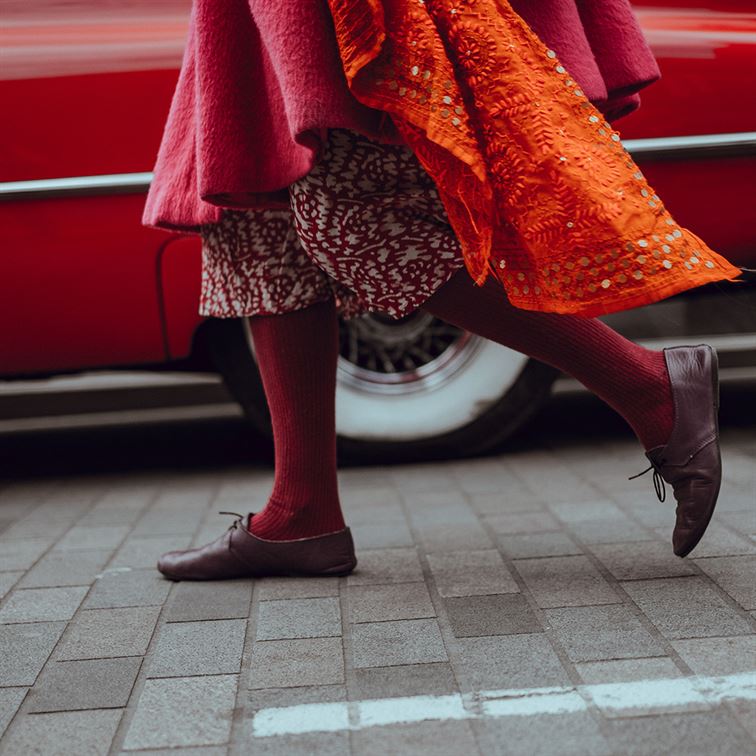 May 5, 6 and 7, 2017 marks the 10th anniversary of
Jane's Walk festival in Calgary
. In the past decade, over 250 volunteers have led over 200 distinct walks in 88 Calgary and nearby neighbourhoods. These citizen-led walking tours were inspired by urbanist and activist Jane Jacobs to get people to tell stories about their communities, explore their cities and connect with their neighbours.
Jane's Walks are FREE and open to everyone.
Downtown Calgary Jane's Walks
May 5
+15 Skywalk from SAIT to Udderly Amazing (1.5 hours)
Downtown Alley Tour (1 hour)
May 6
Bow River Baseball (2 hours)
Uncovering the +15 Network (1 hour)
From "Vandal-Proof" to Brilliance: The Changing Role of Architecture in Calgary (2 hours)
Skate the City (1 hour) *Skateboard and skateboard experience suggested.
Calgary Chinatown Mural Tour (1.5 hours)
May 7 
Cities 101: Theory and Practise (1.5 hours)
Dérive Calgary: an experimental urban cultural walk (1 hour)
Eat and drink your way down the cycle-track network (2.5) hours
The Calgary that could have been (2 hours)
If you would like more information on the Jane's Walks happening downtown Calgary and surrounding or would like to plan and lead your own Jane's Walk, be sure to visit janeswalk.org.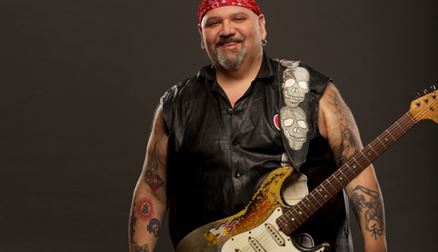 ARTS COMMONS PRESENTS THE BLUES WITH POPA CHUBBY | May 6 & 7, 2017
This performance is keeping the blues dangerous!
Big, bald, and straight from the Bronx, Theodore Joseph Horowitz, aka Popa Chubby, brings twenty five years of hard-rocking electric blues to Calgary. An innovative trailblazer of postmodern blues-rock, fearless Popa Chubby is rarely seen on stage but he's coming to our 185-seat venue for you!
Friday, May 5, 2022 at 8:00pm
Saturday, May 6, 2022 at 8:00pm
Arts Commons, Engineered Air Theatre
Includes an intermission
To purchase tickets or to learn more about Arts Commons, please visit their website at artscommons.ca.
---