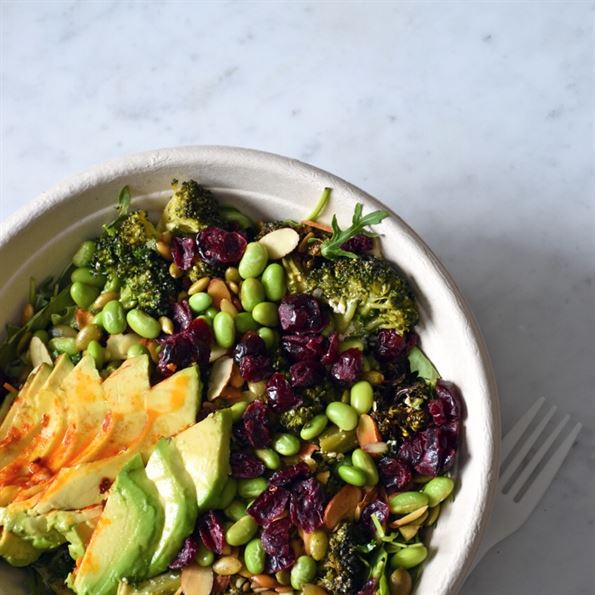 Super Greens Grain Bowl - Dirtbelly
If you're like me, ever since I've been gluten free, all I want to eat is gluten!
I never liked vanilla cake before, but somehow I find myself desperately craving it. There must be something to that old saying "you want what you can't have". I sometimes find myself making large batches of gluten free white cake just so that I can have my cake and eat it too!
As a downtown office worker, you can often feel left out of office festivities like doughnut day or birthday celebrations. Or you have to be the party pooper who can't go out with everyone for Chinese because of your restrictions.
Usually my office buddies let me choose the lunch destination though I just gaze back at them with that overwhelmed look on my face because the thought of trying to find something that works for my diet and makes everyone else happy can be a feat. No one wants that burden! And I certainly don't like all the attention on me.
As a favour to all my comrades in this gluttenous world, I've done some research so you will know where to go for those afternoon coffee and treat cravings, lunches with the girls, or burgers with the boys.

Broccoli and Ricotta salad - Dirtbelly
Big Eats, Sans Gluten
When it comes to downtown restaurants, you're covered! This list of restaurants has gluten free menus and information on their websites:
Centini Restaurant & Lounge
Cora (Gluten Sensitive)
Earls Bankers Hall
Hy's Steakhouse & Cocktail Bar
James Joyce Irish Pub
KABUKU Downtown
Milestones Grill and Bar
Old Spaghetti Factory
Original Joes (Gluten Sensitive Menu)
Palomino Smokehouse
Ripe tomato
State & Main Kitchen & Bar (Gluten Sensitive Menu)
The Bank & Baron Pub
The Keg
Workshop Kitchen & Culture
Don't see your favourite restaurant? Don't worry!
There are lots of other restaurants downtown who provide gluten free options who may not have them listed on their website. It's best to check with a server at your restaurant of choice on what they offer. Here are a few that have gluten free options and substitutions:
Blink Restaurant & Bar
Buchanans Chophouse & Whiskey Bar
Dirt Belly
Goro + Gun
Ki Modern Japanese & Bar
LOCAL on 8th
National on 8th
OEB Breakfast
Olly Fresco's
Plowshare Artisan Diner
The Guild
Vitality Tap

Chocolate Torta - Café Trieste
Gluten Free Treats
Cafés, goodies and treats are always the hardest to find. Here are just a few of my secret spots:
Alforno Café and Bakery
Café Trieste
Cococo Bankers Hall (Macarons and all but 2 chocolate treats are gluten free)
Jelly Modern Doughnuts Suncor Energy Centre (Gluten Sensitive)
MonplaisiR Delicacies Ltd. (100% Gluten Free)
Phil & Sebastian Coffee Roasters
Rosso Coffee Roasters
Veg-In YYC (Gluten Sensitive Options)
Wise & Wright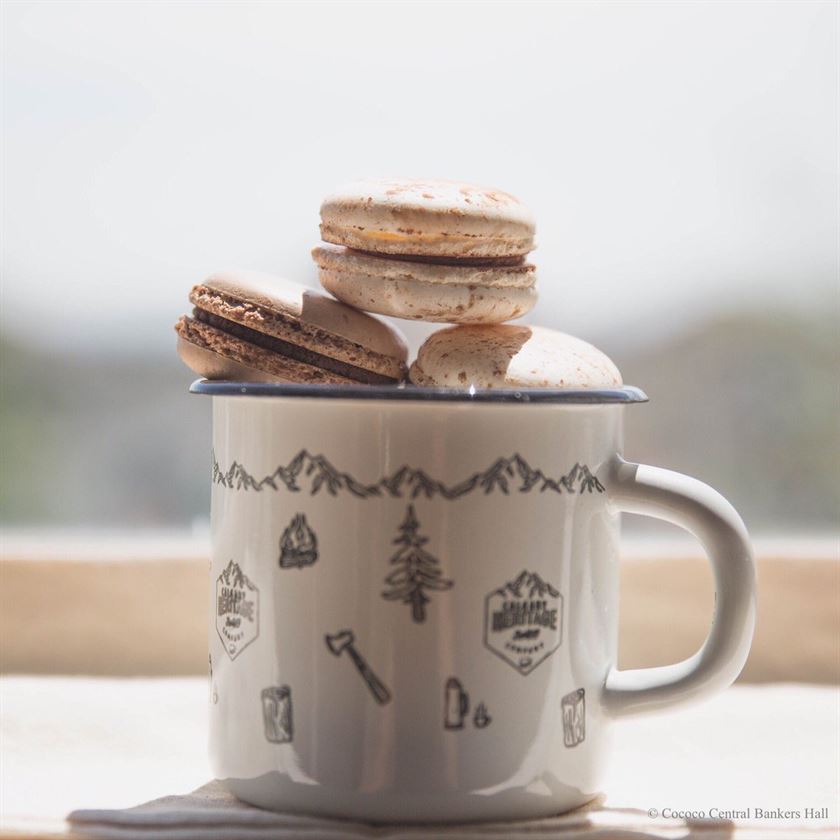 Macarons - Cococo Central Bankers Hall
A great reference website is GFYYC.com which has an amazing map tool that can help you find gluten free restaurants and cafes in downtown Calgary.
So here's to never being left out again. Go ahead, have your cake and eat it too!
---
Editor's note: This post was written by Amber Bent to promote downtown coffee shops, retailers and restaurants offering gluten free options. If you would like to promote your Downtown business or event, please email [email protected]. If we've missed a downtown business on this list, let us know at [email protected].
To get events like these emailed to you each week, sign up for the Downtown Calgary Events Newsletter, and follow us on Twitter and Instagram, and Like us on Facebook!
---