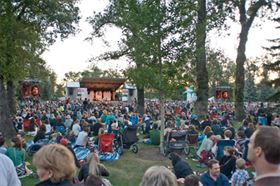 Festival season is about to begin! It is time to prepare yourself for a summer of music, art and film (plus mini donuts, beer gardens, and shopping). As home to many of the best festival venues in the city, Calgary's downtown has something for every taste on almost every weekend from July through September.
Grab your floppy hat, water bottle, and low-rise chair, pile the kids into the wagon, slather on the sunscreen, and enjoy the following:
Canada Day
July 1 - Prince's Island Park / Olympic Plaza / Fort Calgary / East Village
www.calgarycanadaday.ca
You won't be able to wander far through downtown without hitting one of the many events happening in celebration of Canada's 147th birthday. Downtown Calgary is throwing our very own bash at Olympic Plaza, with tons of activities for kids, and a very special treat for you if you share your birthday with our mother-country (just bring some ID to prove it!).
East Village's Riverwalk will be alive with a street fair and living flag, amazing music, including a performance by Mother Mother, will be happening outside of the Harry Hays building, and there will be fireworks on the Centre Street Bridge. Chinatown, Fort Calgary and Eau Claire all have extensive family-friendly programming going on.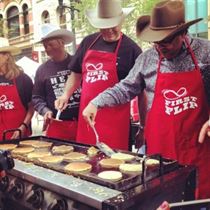 First Flip Pancake Breakfast
July 3 - Stephen Avenue Mall, outside Telus Convention Centre
So the "greatest outdoor show on earth" may not be what you think of when you hear 'festival' - too much concrete, not enough grass - but I encourage you to indulge in the pancake breakfasts that pop up all over town, if only to get used to eating your food with a plastic (compostable!) fork for the rest of the summer.
First Flip, hosted by Downtown Calgary, along with Calgary Economic Development, Tourism Calgary, Calgary Parking Authority, Calgary Telus Convention Centre, and Green Calgary, is one of the first out of the gate, and will feature the crooning country of Jacquie Drew and the Crew.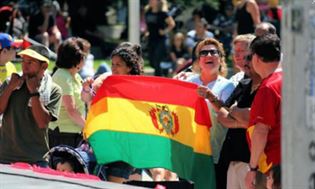 Fiestaval!
July 19-20, Olympic Plaza
www.fiestaval.ca
Do you love to salsa? Fiestaval kicks off a summer of multicultural celebrations with two days of free entertainment highlighting Calgary's Latin community, including Puerto Rican 14 piece Salsa superstars Orquesta Puerto Rican Power (so many moustaches!)
Calgary Folk Music Festival
July 24-27, Prince's Island Park
www.calgaryfolkfest.com
The grandfather of outdoor summer music festivals, Folk Fest is celebrating its 35th anniversary with a lineup that features more than 60 artists, including Rufus Wainwright, Fishbone, Patti Griffin, Bruce Cockburn on the mainstage. And, as any folkie knows, the best part of the festival are the workshop stages on Saturday and Sunday, where you can experience once-in-a-lifetime pairings of festival artists.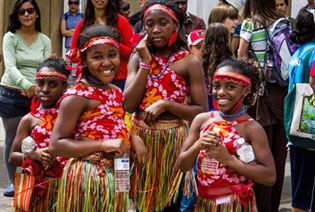 Franco Festival
July 25-26, Shaw Millennium Park
www.francofestcalgary.com
Franco Festival represents a vast array of  globe-spanning french-speaking cultures, hailing from Africa, Europe, Caribbean  and Asia. It's a free, family-friendly event, where you can see a Vietzoukeur, a Vietnamese artist who sings in Creole, Ivory Coast singer and dancer Jean-Paul Beché, and French Canadian singer-songwriter Paul Cournoyer all on one stage.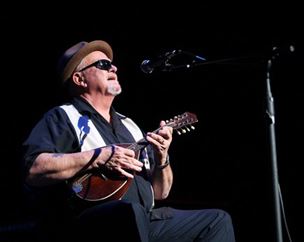 Calgary International Blues Festival
July 28-August 3, Shaw Millennium Park
www.calgarybluesfest.com
Grab a four-day pass to catch the best of the blues, including award-winning blues master Joe Louis Walker, the Mannish Boys Revue with special guests 'Monster' Mike Welch and Sugar Ray Norcia; the legendary Billy Branch and the Sons of Blues, Boogie piano master Kenny "Blues Boss" Wayne and Calgary's own Tim Williams, hot off of his double win at the International Blues Challenge in Memphis.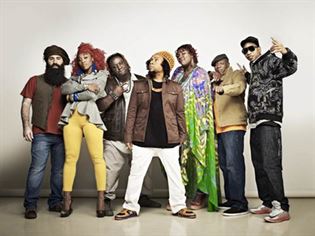 Afrikadey!
August 9, Prince's Island Park
www.afrikadey.com
Afrikadey! is a pan-African celebration of joyous music and delicious food, going strong for twenty-one years. This year's lineup features hip hop superstars Arrested Development, whose music spreads a message of positivity.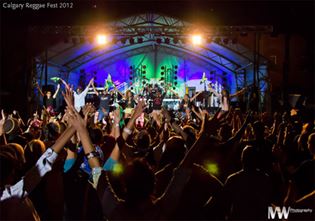 ReggaeFest
August 15-16, Shaw Millennium Park
www.reggaefest.ca
With a free sneak-peek performance on Friday Aug 15 from 4 pm - 9 pm and a full day of music Saturday Aug 16, ReggaeFest packs a punch with a line-up that features, alongside its titular musical genre, R&B, pop, and soul, as well as Long Shen Dao, a reggae band from China!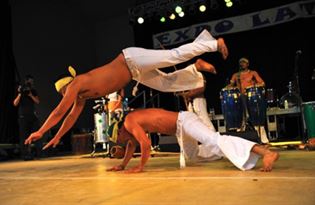 Expo Latino
August 22-24, Prince's Island Park
www.expolatino.com
If you've been dying to try out those sweet moves you learned in salsa classes, kick off your sandals and dig your feet into the grass on Prince's Island. Expo Latino features dance, dance, music, food and more dancing. This year they feature Juno-award winning guitar master Oscar Lopez. He will provide the hot Latin tunes, and you, my friend, will dance.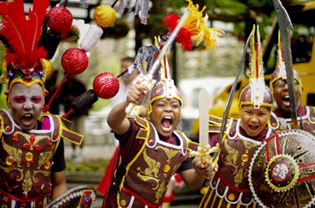 Carifest
August 23, Olympic Plaza/Shaw Millennium Park
www.carifestcalgary.com
Launching with a parade at Olympic Plaza, Carifest will brighten Calgary's streets with stunning examples of Caribbean Masquerade (Mas), including massive head-dresses, colourful feathers, and more rhinestones than Dolly Parton and Glen Campbell combined.  After the parade, Sunshine Fest gets started at Shaw Millennium Park, a free, day-long concert with food, kids' activities and the sounds of the islands.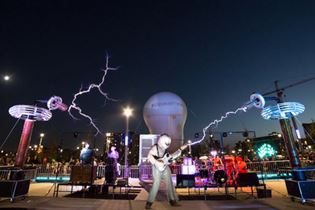 Beakerhead
September 10-14, various venues
www.beakerhead.org
Unwinding from the summer festival vibe we have going here, Beakerhead is packed with a multi-venue schedule of arts, science, and 'making stuff'. Once it launches, you will see signs of it everywhere, including your favourite restaurants dabbling in molecular gastronomy, art galleries and public spaces alive with kinetic sculpture and science-busking on Stephen Avenue.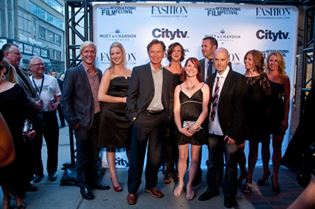 Calgary International Film Festival
September 18-28, various venues
www.calgaryfilm.com
By now your feet must be tired from a summer living in flip flops, dancing through summer festival after summer festival. So let's sit in a dark theatre for a while, shall we? CIFF brings glam to cowtown with a well-established program of premieres, documentaries, not to mention swanky opening night parties and celebrity-sightings.
---