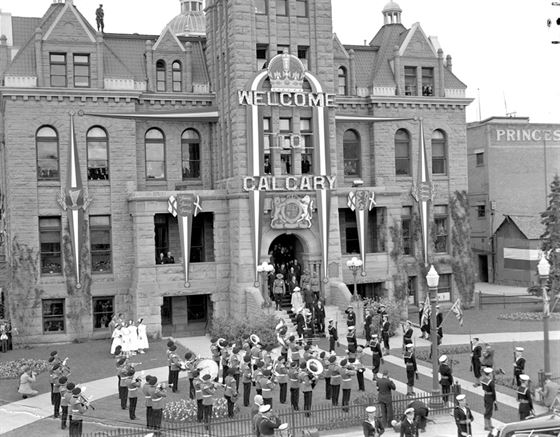 The 1939 Royal Tour Leaving City Hall (Retrieved from the Glenbow Museum)                                                                                                                   
Watched around the world, the recent nuptials of the newly-minted Duke and Duchess of Sussex bring back memories of royal-mania in Calgary. The city has played host to several royal visits over the years. Most recently, the Duke and Duchess of Cambridge arrived in Calgary in July of 2011, taking part in the White Hat Ceremony and kicking off the Calgary Stampede Parade. In 2005, Queen Elizabeth II embarked on a tour of Alberta, visiting the oil sands, and witnessing western hospitality in Calgary and Edmonton.
Royal watchers in Calgary have been treated to visits and tours since the early 1900s, from official tours such as the Duke and Duchess of Connaught's visit in 1912, to Edward, Prince of Wales informally visiting his Alberta ranch in 1923. These tours and informal visits, more often than not, involve a trip to the Stampede grounds, and to City Hall. Normally, these tours are carefully orchestrated, planned to the minute, and occur without incident as a result of careful scheduling. Gaffes do occur though, and the Calgary leg of the 1939 tour was the place of such a blunder.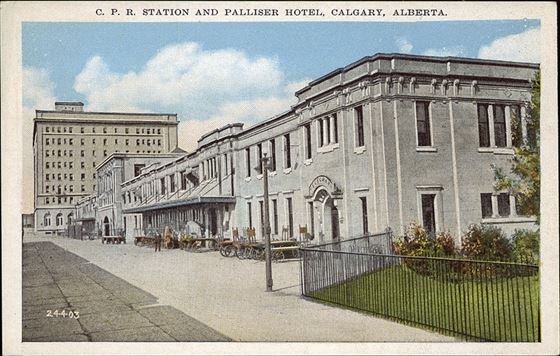 Postcard of the Original CPR Train Station (Retrieved from the University of Alberta)                                                                                            
The Royal Tour of 1939 saw King George VI and Queen Elizabeth undertake a six-week tour of Canada from coast to coast. Lieutenant-Colonel Jeffery Williams, a Calgary-born Canadian army officer, and now member of the Order of Canada, wrote about the incident in his memoirs. He describes standing on the CPR station platform with a Guard of Honour, waiting to welcome the King, along with a substantial crowd. When he departed the train onto the platform, the King was wearing a lounge suit, and quickly re-entered the train upon taking notice of the crowd and Guard.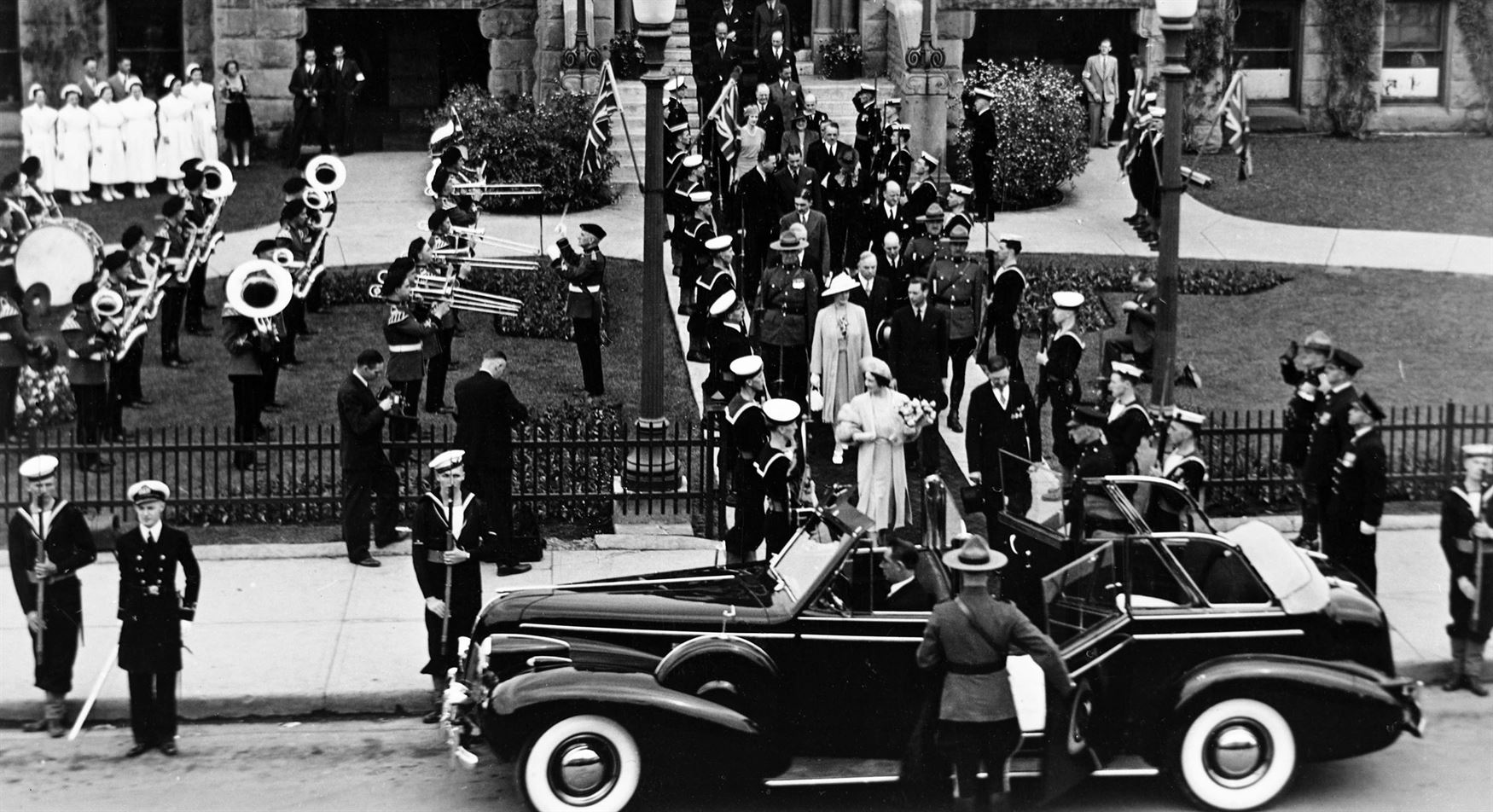 The 1939 Royal Visit (Retrieved from the Provincial Archives of Alberta)                                                                                                                      
As it turns out, then Prime Minister Mackenzie King advised His Majesty that Calgary was a "small place of little consequence." The King realized, on account of the crowd and Honour Guard, that he should have been in uniform, and was quite displeased with the Prime Minister's advice. Calgary certainly wasn't, even in the 1930s, a place of little consequence! This city has been surpassing expectations throughout history and will continue to do so.
With grateful acknowledgement of Jeffery Williams' book 'Far From Home: A Memoir of a Twentieth-Century Soldier'
---
This blog is part of a series created to compliment our Downtown Through the Decades program on the Downtown Summer Stage. Each weekly performance runs from 1pm – 4pm on Saturdays on Stephen Avenue, and highlights a popular musical genre from a specific decade in Calgary's history. This week we have Blake Berglund performing 1990's Roots Country. While you stay tuned for our 1990's blog next week, take a look at our other decades here.
---