Wednesday afternoon rush hour crowds were treated to a style frenzy as models dressed in the latest looks from Kismet and Persona took to the streets running and striking a pose for the style-stunned onlookers.
With the help from the founders of Alberta Fashion Week, five models were escorted by the fashion police and paparazzi as they made their way through the plus 15s and out to street level putting on guerrilla style fashions shows for the crowds as they made their way out of the core.
This show really reminded everyone of the kind of style the downtown core has to offer and really put Stylocity on the move.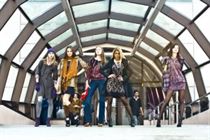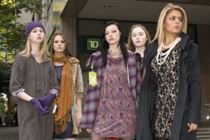 ---