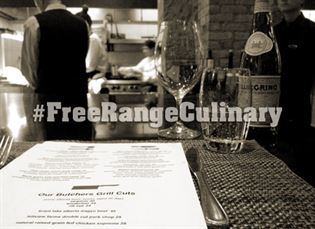 Thomsons on Stephen Avenue recently reopened after some renovations, and the restaurant is better than ever! The makeover features a brand-new kitchen concept with a marble Chef's table and some stunning art that features photography from the very ranch that produces beef they serve.
Regular readers of the blog will already know we're fans of the Thomsons brunch buffet, but I was intrigued by the new Free Range Culinary approach to dining that the chefs had decided to take.
Let me say that I was not disappointed, at all! In addition to using free range meat and Ocean Wise™ seafood, the chefs at Thomsons reinvent the menu on a weekly basis. This means that no two visits will be alike.
When my date and I arrived we were greeted by the courteous staff and informed by the kitchen that the menu had just been changed and that we'd be guinea-pigs for their amazing culinary creations.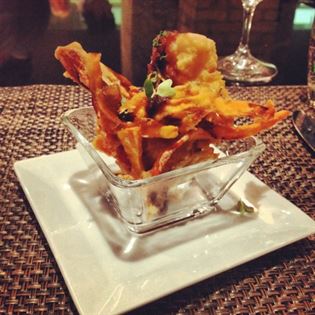 We sat at the Chef's table and got a first-hand look at the busy kitchen, and got a chance to chat with each member of the crew. I felt foolish for eating lunch, because in addition to our appetizer we were delighted by an amazing prawn tempura amuse-bouche and some mid-meal mussels that had me wondering if I'd be able to finish my entree.
Being a guinea-pig at a restaurant like Thomsons is a real treat, I could tell everyone was extremely proud of what they had cooked for us, and the freshness of the food was unparalleled.
If you have the means, I would definitely suggest trying the Brant Lake Wagyu. It's not your average Alberta beef, but it does come from a farm less than 100 km from Calgary.
You've probably heard of Kobe beef, which is beef from Wagyu cows that comes from the Kobe region of Japan. Brant Lake Wagyu is raised in a similar fashion, but in our own backyard!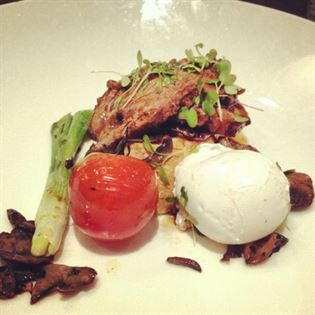 The meat is extremely tender and melts in your mouth in a way that must be tasted to be believed! On the other end of the spectrum, my date had Elk loin, which is another local meat that is much leaner than your average cut.
With an ever-rotating dinner menu that features such fresh and local varieties, the new Thomsons is a must try for culinary enthusiasts.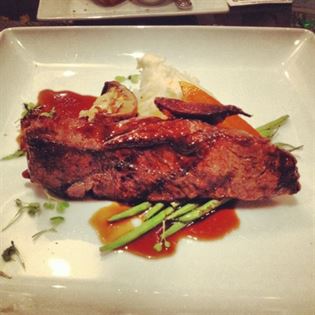 ---