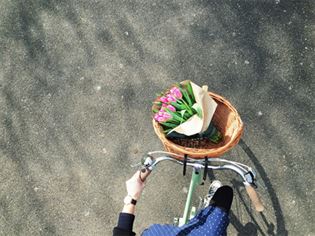 This weekend marks a very special occasion, an important day to celebrate a very important person - your mom. Mother's Day is Sunday May 10th and you don't have much time to start prepping an epic day with gifts and celebrations! While it may be a bit too late to make reservations at most of the best brunch spots in downtown Calgary, you still can create a unique experience for your Mom and family.
Mother's Day Dinner: Mother's Day and brunch basically goes hand-in-hand but if you didn't make reservations on time, don't despair. Maybe serve up some delicious brunch (with mimosas, of course! Pick up some bubbly at Zyn at Bankers Hall) at home and make a dinner reservation at Mom's favourite spot. Some great spots to treat Mom to are Catch for incredible fresh seafood; Mango Shiva for the most amazing Indian food; and Cucina for a great food and wine.
Shopping in the City: Pamper your Mom the way she deserves! Hook her up with the personal shoppers and wardrobe consultants from Styleista who will help her shop and refine her look for spring and summer. Book her into the Stillwater Spa at the Hyatt for some ultimate pampering and R&R! Pedicures, manicures, massages - the options are limitless! It is a perfect spot for Mom to get some alone time while you prepare more surprises for her. Don't forget to pick up some flowers from TWIGS for her coffee table at home - they will keep the Mother's Day celebrations going all week long.
Picnic in the Park: Downtown Calgary is full of delicious treats that will make for the perfect brunch or lunch picnic celebrating your sweet Mom. Stop by Monplaisir Delicacies for some delightful French macarons that will make any picnic look like a million bucks. CHACHI'S is the perfect place to pick up some yummy sandwiches for your whole family. They even have housemade potato chips in paper bags that make for a perfect snack for your picnic.
---