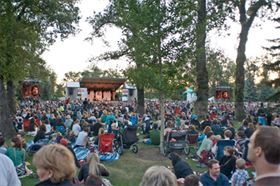 Calgary summer nights are glorious. The extended twilights and sweet smelling air almost seem like adequate recompense for how short the season can be. Outdoor patios are packed, bike paths hum with activity, and neighbours gather around backyard fire-pits.
So what could be better than to spend your summer nights indoors listening to live music? It may seem counter-intuitive, but remember, even on a gorgeously warm summer night, Calgary's arts and music scene needs you! Fill the clubs, dance up a sweat with your paramour, and enjoy a cold one (drink pairings included below for your convenience).
Here is just a sampling of some of the great music that you can catch downtown every Saturday in June.
-
Saturday June 7
The Cocktail Hour: Music of the "Mad Men" Era presented by CPO
Jack Singer Concert Hall 8:00 pm
Pairs well with: An Old Fashioned or neat scotch on the Teatro patio after the show.
While we wait eleven long months for the final episodes of Mad Men to air, CPO's pops series helps to keep the show in our hearts and minds. From Esquivel to Irving Berlin,  the Philharmonic presents a solidly packed evening of bachelor pad bossa nova, 60s doo wop standards and classic crooners. Don Draper suits and Joan Holloway dresses encouraged.
-
Saturday June 14
LEGS plus guests
Wine-Ohs 9:00 pm
Pairs well with: A glass of the 2010 Astrolabe Malbec, dark, spicy and a bit goth.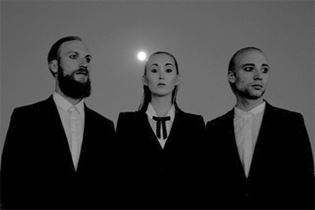 Wine-Ohs has made a name for itself with great roots, blues and jazz, but the cool and classy club has been expanding its programming lately. Imagine changing the dial from CKUA to CJSW. Vancouver's LEGS are on the same journey. Starting as a bluesy solo project for guitarist Allie Sheldan, the now three-piece band has its legs firmly planted in ambient and experimental modes. Referencing Bauhaus and Portishead as influences, LEGS will serve up a trippy, séance-like experience. The cellar venue will be a perfect fit.
-
Saturday June 21
Sled Island
Various venues
All pair well with: A tall boy of Pabst Blue Ribbon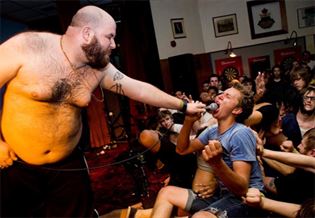 Palgary's annual celebration of indie rock, comedy, film and art splashes itself all around the town June 18-22.  With programming at seven downtown venues, including the Olympic Plaza mainstage, you'll be able to easily tell where the action is by the hundreds of bicycles locked up in front of each venue and the laconic beardos hanging around.
Here are some highlights beyond the mainstage programming.
#1 Legion – a garage and punk spectacular, with 8 bands personally presented by Sled's curator Kathleen Hannah.
Palomino – 10 hardcore and garage rock noize plus the amazing smell of smoked brisket.
Wine-Ohs – A kinder, gentler indie and folk showcase including Bitterweed Draw and local faves SAVK.
Flames Central – Intensely charming St. Vincent brings her stunning stage show. This is a seriously hot ticket.
-
Saturday June 28
Royal Wood, with Peter Katz
The Grand 8:00 pm
Pairs well with:  A glass of Ghost Pines Chardonnay before the show at Black Betty next door.
Get comfy at the beautiful Grand Theatre, and tuck into an evening of Royal Wood's smooth and creamy voice, his dapper demeanor and carefully crafted songs. Have a listen:
---