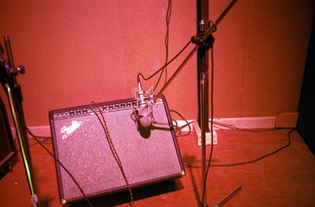 A local hang out for teenaged poets, wandering musicians, hippies and freaks (and I'm including myself among the ranks), is fading away from Calgary's collective memory. Much like my thwarted efforts to find tidbits of information or photos about Funky Punkers in the 80s, my journey to find documented info on The Theatery, a place that held a lot of importance to me for a few integral years, has been pretty much fruitless.
So I offer up only my shadowy memories to evoke a time and place in Calgary  and ask that readers contribute any memories they may have.
Along 1 St SE, where the entrance to the Telus Convention Centre parkade now stands, there used to be a block of old sandstone buildings, facing Olympic Plaza. One held a classic old-school barber shop, with aged Playboy magazines scattered around the window ledges.
You entered The Theatery through a door that led to the basement beside the barber. Once down a musty flight of stairs, you would be met by the friendly smiles of proprietor Dana, a tall and affable man who lovingly made sandwiches and coffee for the patrons.
The basement space was furnished with old round tables and chairs, a small stage - there was really nothing to it. The vibe was 'basic rec centre' or 'proto-Legion.' The environment was all about the people, not the decor.
And the people were, as mentioned above, mostly teenaged or in their early-2os - poets, musicians, artsy kids who would rather skip school and hang out with like-minded friends (sorry mom!). It quickly built into a strong community, without any real outside influence. Dana and his wife had made the space available, and it filled an obvious void for those of us who maybe lived along the margins of our communities.
With no alcohol sold, cups and cups of coffee provided inspiration and courage for kids to get on stage and read a poem, or perform a song they had written. Bands were formed, relationships bloomed and busted, many many games of cards were played, and countless people had a blank slate opportunity to flesh out who they were, who they were becoming.
Though I never picked up a guitar, and my one remembered attempt at belting out "Me and Bobby McGee" was beyond embarrassing, I remember many, many people I met then whose paths I still cross occasionally, and most of them are still artists and musicians, and all incredibly community-minded. I like to think our incubation at The Theatery had no small part in that.
The Theatrey provided something unique to its place and time.  It wasn't a 'youth club' run by a nonprofit, it had no expectations on its patrons beyond being warm and welcoming to everyone who came in. Especially compared to today's Calgary (where you order your $18 burger and don't ask any questions!) it was a place you could stay all day even if you only had $5 in your pocket, in the heart of downtown.
Is there anything like this today?
-
Got a tip? Remember an interesting tidbit from Downtown Calgary's past? Email [email protected] and let us know!
---