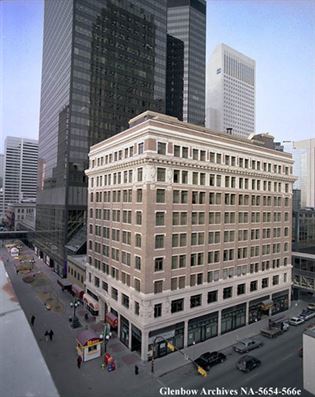 Throwback Thursday (or #tbt for you hashslingerz) is an opportunity to share cute or embarrassing pictures from our past across our many, many social platforms. What I love about #tbt is how it encourages us 'old' folks to digitize our memories, scan our old yearbook photos, and add our pre-digital past to the collective future.
Of course, this is all supposing you are, like me, old enough to have a pre-digital past in the first place. My teenage daughter, her entire life stored on a laptop, will have, for good or ill, an easier time sharing all of her awkward years. She also has much more material to work with than the few photos out of every roll of 24 that I got developed which were even decent enough to keep (I was a terrible photographer.)
All of this preamble is meant to explain how HARD it was to fulfill my concept for this column, a Throwback Thursday close to my heart: Stephen Avenue Mall in the late 1980s.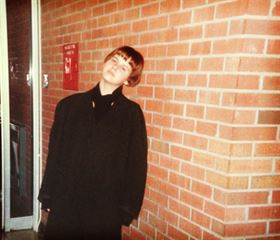 (the author circa 1988)
Originally I thought it would be easy to find pictures and stories of a place that was shared by so many, but what I discovered was that the 80s (and 90s too, I am sure) fall into a dead zone – the period is too recent to be of much interest to archivists, and too old to have its own room with a view on the internet (editor's note: most photos in the Glenbow archive cutoff around 1990).
Undaunted after hours of Google searches, pouring over facebook groups like "You Know You Grew Up in Calgary When…" I now present my ragtag profile of a slice of Calgary history, seen from the lens of a teenage girl with a rebellious streak and a – groan - poet's heart.
Let's start with the place that opened my eyes to a particular style of pop-counter-culture, lorded over by the almighty Gumby and his apostle Pokey: Funky Punkers.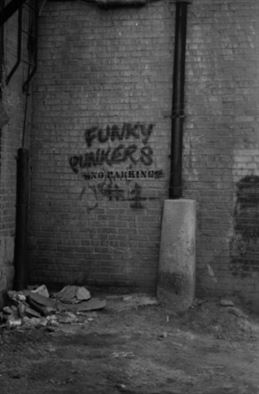 (the only photographic proof of Funky Punkers we could find)
Funky Punkers, was a mecca of kitsch and cool.  It was located above Westbeach, a store I never went into because of its vibe of athleticism (You may have heard of its founder Chip Wilson, who went on to start a little company called Lululemon).
Funkys was a bombardment of music and color, a plastic fantastic wonderland. Everyone who worked there was EXACTLY who I wanted to be. The best thing about Funkys were their custom sneakers. You could buy white converse and they would send them out to be painted with anything you wanted. And all I wanted was a pair with a lovingly rendered portrait of Wham on them. Never got those. Thanks mom.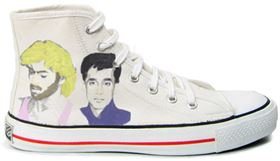 (Author's photoshopped rendition of what those WHAM! sneakers might have looked like)
Another fixture on 8th Avenue in the mid to late 80s was Orientique, a different kind of bombardment of sights and smells from Funkys. Instead of bright colors and the smell of off-gassing plastic, Orientique was filled to the brim with incense, baskets of scarves, wicker furniture and amazing leather and satin sandals. For a suburban gal who was devouring Siddhartha it was a sensory overload. And cheap! I did get to strut in those sandals.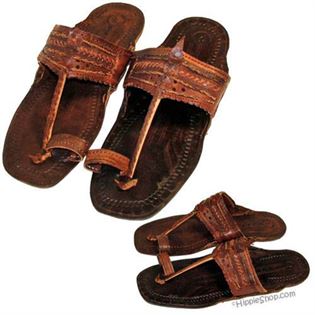 It may be a particularly niche category – a certain part of a certain decade, and the stores that mattered to a certain kind of miscreant teen – but this is a Calgary that is gone, and we have very little to remember it by. I encourage you to look in your old photo albums and digitize your memories, if only for more material for my next column.
Have a picture of Calgary's downtown from a bygone era? Email it to [email protected]
Here's another from the Glenbow Archives, just for fun!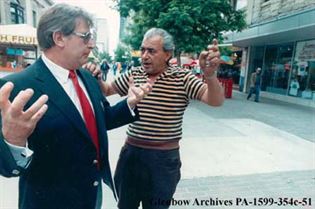 ---