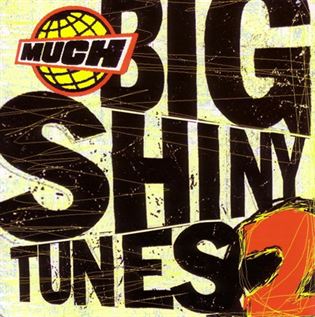 It's getting all 1997 up in here! CJSW's annual funding drive's coolest event of the season will be a throwback to a time of innocence in the music industry, a time before Napster, a time when a compilation CD put out by a music television station that actually played music videos could be Canada's #1 top selling album the year it was released and stay strong as the #3 best selling album in Canada OF ALL TIME.
On Hallowe'en, 17 local bands will play loving tribute to the 17 tracks that captured the Canadian music zeitgeist in a perfect combo of UK, US and Canadian artists.
The line up includes:
1 - Prodigy "Breathe" by Catholic Girls
2 - Blur "Song 2" by Windigo
3 - Third Eye Blind "Semi-Charmed Life" by The Evan Wilson Sexperience
4 - Smash Mouth "Walkin' On The Sun" by The Doer & The Doddler (members of Devonian Gardens)
5 - Sugar Ray "Fly" by Mayland
6 - Bran Van 3000 by Greyscreen and RapX
7 - Marilyn Manson "Beautiful People" by Jung People
8 - Holly McNarland "Numb" by Megan Jorgensen-Nelson & The Vin/Vans
9 - Bush "Swallowed" by Hexray
10 - Matchbox 20 "Push" by Shaani Cage
11 - Collective Soul "Precious Declaration" by Divepool
12 - Tea Party "Temptation" by OK Jazz
13 - Chemical Brothers "Block Rocking Beats" by Corinthian (Evangelos from Sanctums)
14 - Wide Mouth Mason "My Old Self" by Funkenheist
15 - Radiohead "Paranoid Android" by Kris Ellestad
16 - Age Of Electric "Remote Control" by 36?
17 - Stone Temple Pilots "Lady Picture Show" by Outlaws of Ravenhurst
Though Calgary's reputation as a city worth being part of a band's Canadian tour was still in it's infancy back then, a bit of good 'ol internet research shows that if you were living in Calgary in 1997, you had a chance to catch a serious number of the artists that were part of Big Shiny Tunes, and making heavy rotation on your CD player…
Edgefest, at the glorious Race City Speedway, hosted a bill that included Collective Soul, The Tea Party and The Age of Electric. Wide Mouth Mason turned up at the Stampede Coca-Cola stage (here's a vintage review by Lisa Wilton, one of Calgary's longest running music writers), Bush played the Saddledome, and we almost got to see Marilyn Manson before Max Bell owner Larry Rykman pulled the plug, an act that led to a lengthy legal battle, ending in a stiff fine for Rykman and his surrender of the management of the arena.  Holly McNarland (filling the role of poor girls' Alanis Morrisette, to an otherwise bro-fest of summer jams) could be seen at the soft-seat Jack Singer Concert Hall.
It would be another year til Bran Van 3000, Radiohead and Matchbox 20 would come to town, with the rest of the stragglers finally touring their radio hits in '99 (Chemical Brothers), 2000 (Third Eye Blind) and 2002 (Smash Mouth). Stone Temple Pilots would wait 'til 2008 to come to Calgary, and I don't believe Sugar Ray or The Prodigy have ever played YYC  (and if I've missed any, or spark any fond rememberies, please share in the comments!).
CJSW is encouraging you to dress like the '90s, and while there are no more Randy River or Mariposa stores to shop in at the Core, you can still find ways to dress fly, or grunge, or  rave - just keep the waists high, the denim washed, and the patterns floral.
And if 90s rock ain't your thing, Wine-Ohs is also serving up some throwback fun with Alter Egos, a more intimate affair on a similar theme, but with a 70s flavour.  Join The Sequicons as The Rolling Stones, Beaver Squadron as The Cramps/The Fuzztones,  CCF Devastators (original line up of the Cripple Creek Fairies) playing with gender as Joan Jett and the Blackhearts,  The Pygmies as Alice Cooper and Misfits tribute band the Teenagers from Mars. Dress code: greasy hair, tight jeans, bad attitude.
CJSW and Sled Island Presents Big Shiny Tunes #2
October 31 at Royal Canadian #1 Legion
Tickets $10 in advance - 8:00 pm door
Facebook RSVP
Alter Egos
October 31 at Wine-Ohs
$10 at the door -  show starts at 9:00 pm
More Info

For more fun happening on Halloween in Calgary 2014 our blog is full of great activities. You can also sign up for the Downtown Calgary Events Newsletter.
---