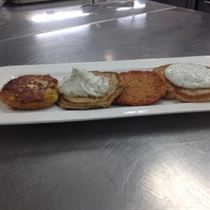 With less than a month to go before #Stampede2015 officially kicks off, there's no better way to celebrate than with pancakes!
The SAIT Downtown Culinary Campus and the Calgary Stampede have teamed up to host SAIT's Pancake Parade, a celebration of international diversity in Calgary through culinary education.
If you're looking for a fun way to spend your lunch hour, stop by the 200 West block of Stephen Avenue Walk on Monday, June 8th between 11:00AM-1:00PM and treat yourself to a free breakfast/lunch.
The pancake has been finely engrained in Calgary culture for close to 100 years as a symbol of western hospitality, so as we grow and become a more culturally diverse society, it's really wonderful to learn how other cultures put a spin on this traditional breakfast item.
Chef Bruno Lesage of SAIT has created a delicious assortment of international pancakes, and the Stampede's amazing Batter Boys team will be serving up the traditional western pancakes we all know and love.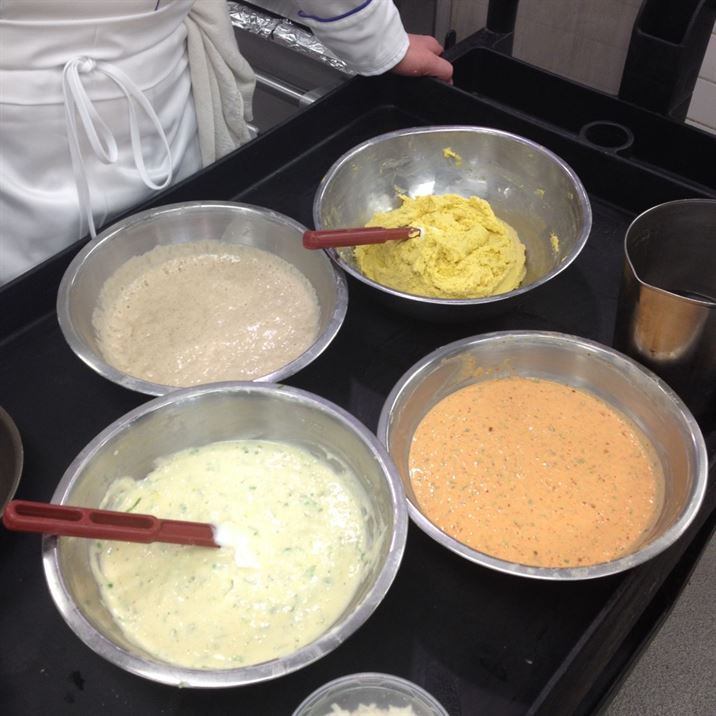 The menu, featuring pancakes from around the world, will include Venezuelan arepas, Swedish potato pancakes, Eastern European blintz, Korean kimchi pancakes, and of course, the Calgary Stampede's world-renowned western pancake.
As if a free lunch isn't great enough, the incredibly talented Matt Masters will be performing live.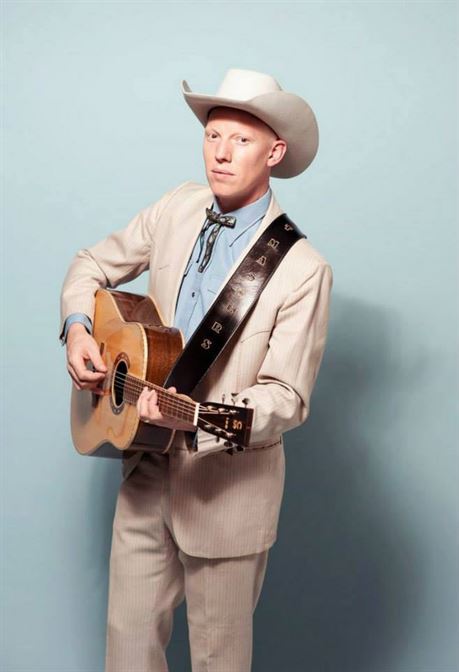 Photo courtesy of http://mattmasters.com/
The forecast is currently calling for a beautiful sunny day at 32 degrees, so we hope to see you come down and enjoy some fabulous food and entertainment.
Pancakes have a very long and special history in Calgary.  As the story goes….
"During the 1923 Calgary Stampede, a grizzled young chuckwagon driver by the name of Jack Morton had, (due to lack of funds or accommodation), resorted to camping at the CPR train station in downtown calgary. Jack, a likable character, was well-known in the area. Soon old friends began stopping by for a visit. One morning a number of cowboys were sharing Jack's breakfast as Calgarians and visitors alike passed by. They were cordially invited to join the group. Thus began the tradition of friendly hospitably, which has made Calgary famous throughout the world."
Thanks to the Calgary Stampede Caravan Committee's website for this little piece of history.
If you love free breakfasts, don't forget about the next big pancake breakfast coming up soon on Stephen Avenue.  This year's First Flip Stampede Breakfast will be held on Thursday, July 2nd from 7:30-10:30AM in the 100 East block near the Calgary TELUS Convention Centre. More details can be found here.
Want to make your Stampede even more fun this year?  Download the 2015 mobile app here and start planning your visit now!
---