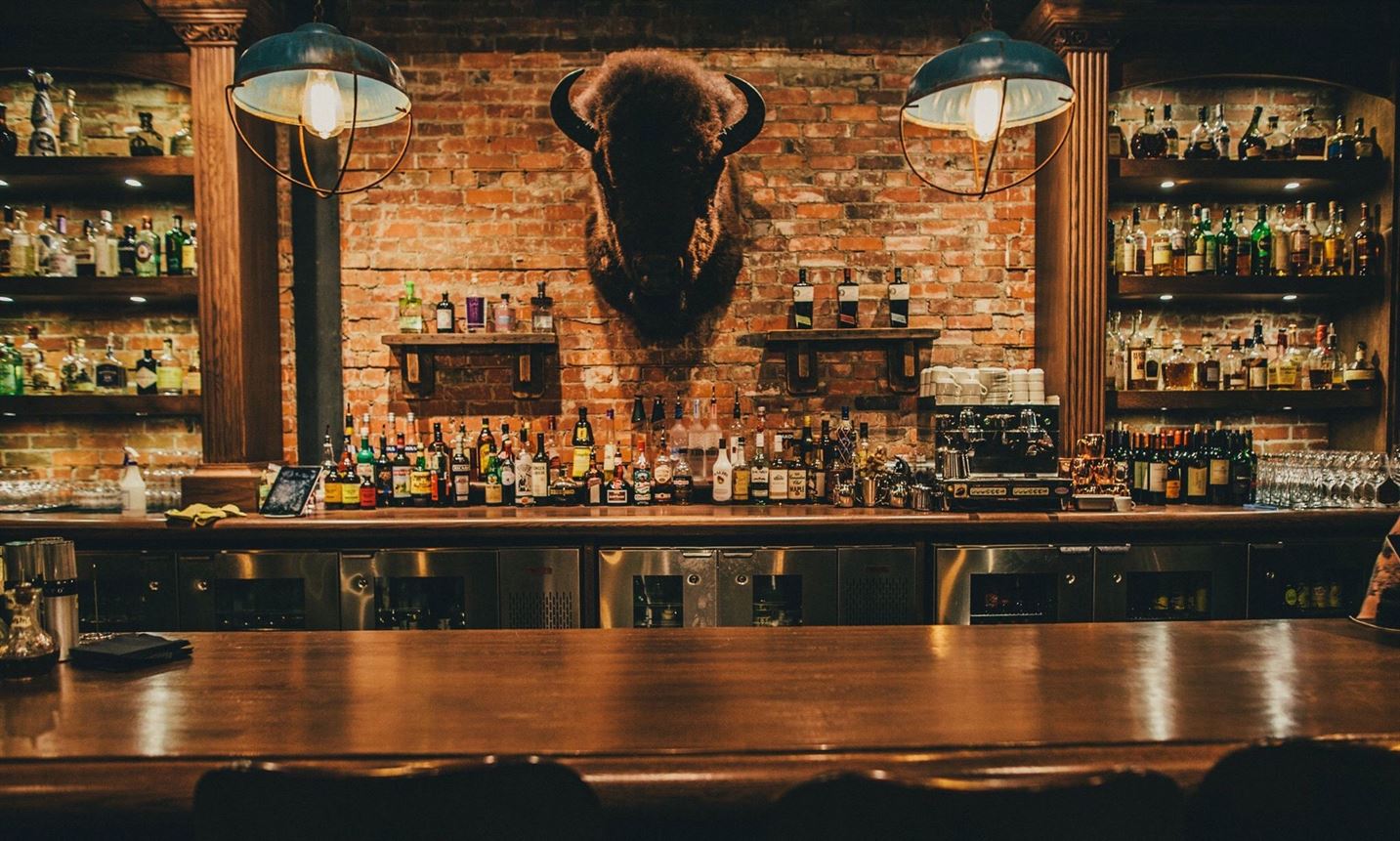 If you love gin you won't want to miss our upcoming Downtown Libations event on Wednesday, March 30th from 4:00-6:00PM at The Derrick Gin Mill & Kitchen, 620 8 Ave SW.  The Derrick is a relative newcomer to 8th Ave SW, but it's been making quite a name for itself as a go-to spot for creative cocktails, excellent food, and a welcoming atmosphere.
The Downtown Libations series, which takes place on the last Wednesday of each month, is shining a light on the fabulous Happy Hours that are popping up around the downtown core.
The Derrick will be featuring some creative cocktails for the event, including: Payday Martini 2 oz - ft. Dillion's Rose $9, Equinox Spritzer 1.5 oz - ft. Eau Claire Spring Equinox $9, Lady with the Lamp 1 oz - ft. Wallflower $9, WestCoast Nergoni 2 oz- ft. Victoria $9, and Dude with the Lamp 1.5 oz - ft. Ungava $9.
They will also be featuring some great gins at one dollar off regular pricing, including: Dillion's No. 22 Unfiltered $6, Dillion's Cherry/Dillion's Rose $8, Eau Claire Parlour $7, Eau Claire Christmas $8, Eau Claire Gin Rummy $6, Eau Claire Spring Equinox $7, Ungava $7, Victoria $7, and WallFlower $10.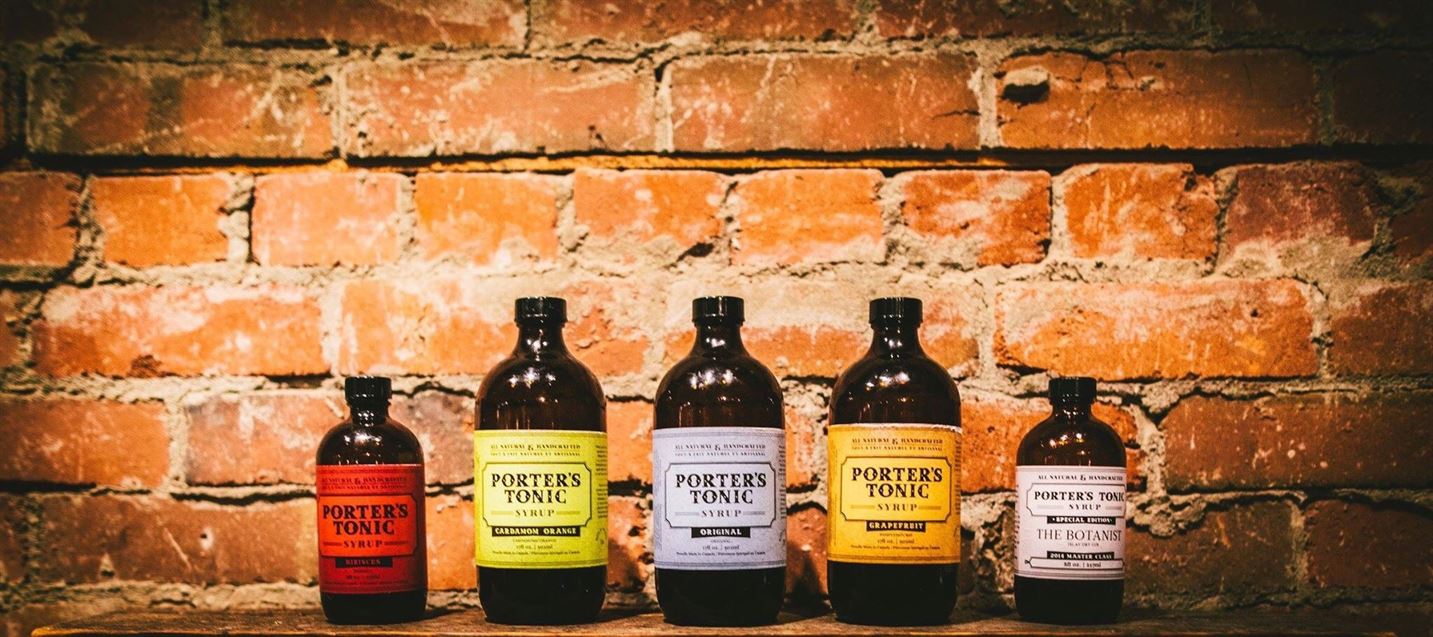 Their regular "Blowout Hour" runs from 2:00-6:00pm and features selected draft, domestic bottles, and highballs all for $5. Upgrade your drink with Porters Tonic for an extra $1. Selected cocktails $9. It is also Wine Wednesday, so all glasses regularly priced at under $10 will be $5.
For an additional fee of $45.00, local cocktail maker and mixographer, Wendy Peters, is also hosting "Gin Tours: Canadian Craft Gin Tasting & Cocktail," where she will take you through a tasting of 5 of Canada's leading craft gins. The tasting will include 1/2 oz of 5 different gins, some nibblies, and a cocktail. This will be done in a small, intimate group setting of 8 per tasting at 4:30pm, 5:00pm, 5:30pm and 6:00pm. If you're interested in this experience, it must be pre-booked, more details here.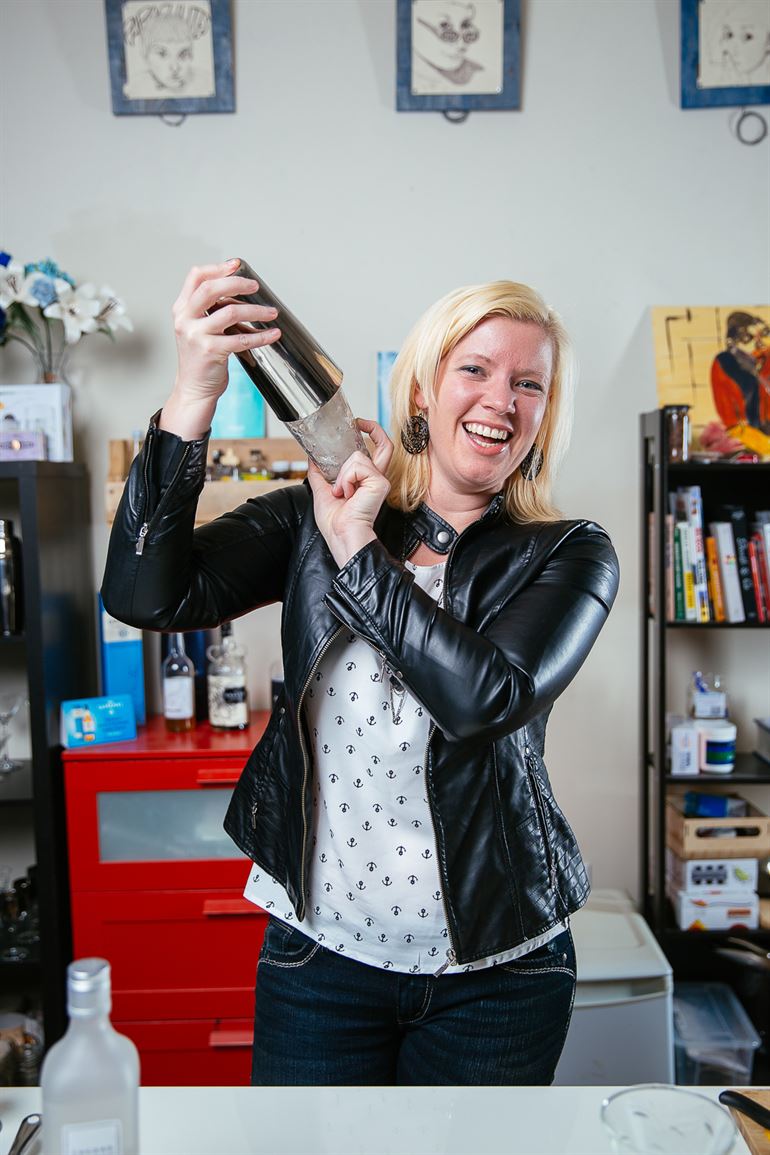 Photo by Andy Nichols
You may recognize Wendy, as she helped build the Yelp community in Calgary as its first community manager. She recently completed a 4-week intensive bartending course at the world-renowned European Bartending School in Amsterdam, and is now living the dream hosting fun and interactive classes, workshops and events in Calgary.
Our friends at The Derrick were kind enough to share a recipe for one of their signature concoctions called Payday, which is a special blend of 1 oz Dillion's rose, 3/4 oz raspberry peach Grand Marnier, 3/4 oz lemon juice, 1/2 oz vanilla syrup, 1/4 oz bitters, garnished with half kissed lavender sugar rim.  Sounds like the perfect way to end a long day at work!
Downtown Libations goers will also be able to enter a draw for a super fun cocktail themed door prize.  Hope to see you there!
Upcoming Downtown Libations events:
Wednesday, April 27 - Hy's Steakhouse - More details on the Downtown Libations series can be found here.
If you'd like more info on upcoming events sign up for the Downtown Calgary Events Newsletter here.
---