Sometimes it's nice to just cozy up with a cocktail and chat with a good friend.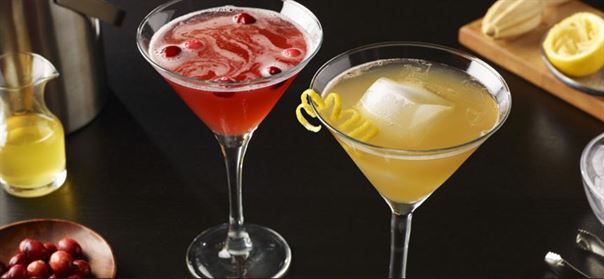 As luck would have it, The Keg Steakhouse + Bar launched their new Winter Cocktails menu recently, and I had the pleasure of checking it out at the 4th Ave location with my husband.
It had been quite some time since I'd been to The Keg and I couldn't really tell you why, it just fell off my radar for a while.  It was kind of a funny feeling rediscovering an old classic, and we really enjoyed it.  With the dim lighting and dark wood it's the kind of place you feel like lingering for a while.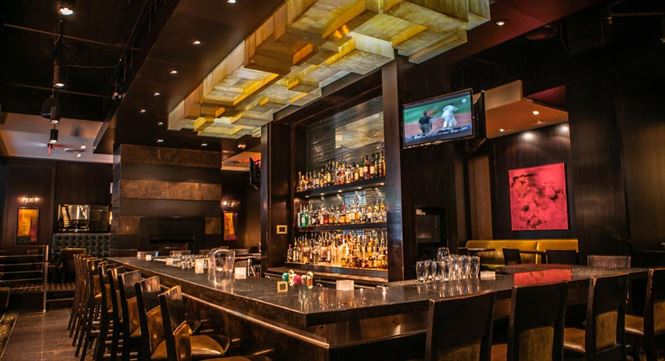 The new martini lineup is very fitting for the season and includes a Bourbon Maple, Ginger Lemon, Café Amarula, and Cranberry Twist.   I was surprised to find that the Café Amarula, made with Amarula liqueur, Kahlua and chilled coffee, was my favourite.  It reminded me of tiramisu.  Probably not the drink you'd choose to imbibe all night, but it was a dreamy treat. It was my husband's favorite as well, which was strange because normally he's a Scotch on the rocks guy.
The cranberry twist was a close second for both of us.  It was on the total opposite end of the spectrum with Beefeater 24 gin, sour raspberry liqueur, Blue Curaçao and cranberry juice.  Tart and refreshing.
We also sampled the seasonal cocktails, which include a Ginger Dark & Stormy, Cranberry Smash, Cranberry Mojito, Blackberry Mule, Pomegranate Royale, and our hands-down favourite, the Apricot Whisky Sour. If you're looking for something to wow your guests at your Christmas party they were kind enough to share the recipe. Even if you're not a whisky fan, I think you'd enjoy this one.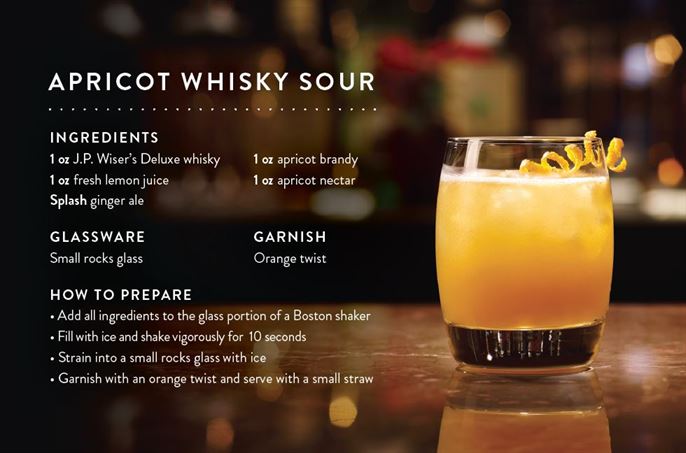 The cranberry smash was a fabulous concoction of Woodford Reserve bourbon, Chambord, Jägermeister, cranberry juice and simple syrup, fresh lemon juice and muddled cranberries. You could probably pour Chambord into just about anything and it would taste good, and this was no exception.
One nice twist that they have at their bar is gargantuan ice cubes.  I know it sounds strange, but if you want to keep your drink nice and cold without diluting it this is a great touch!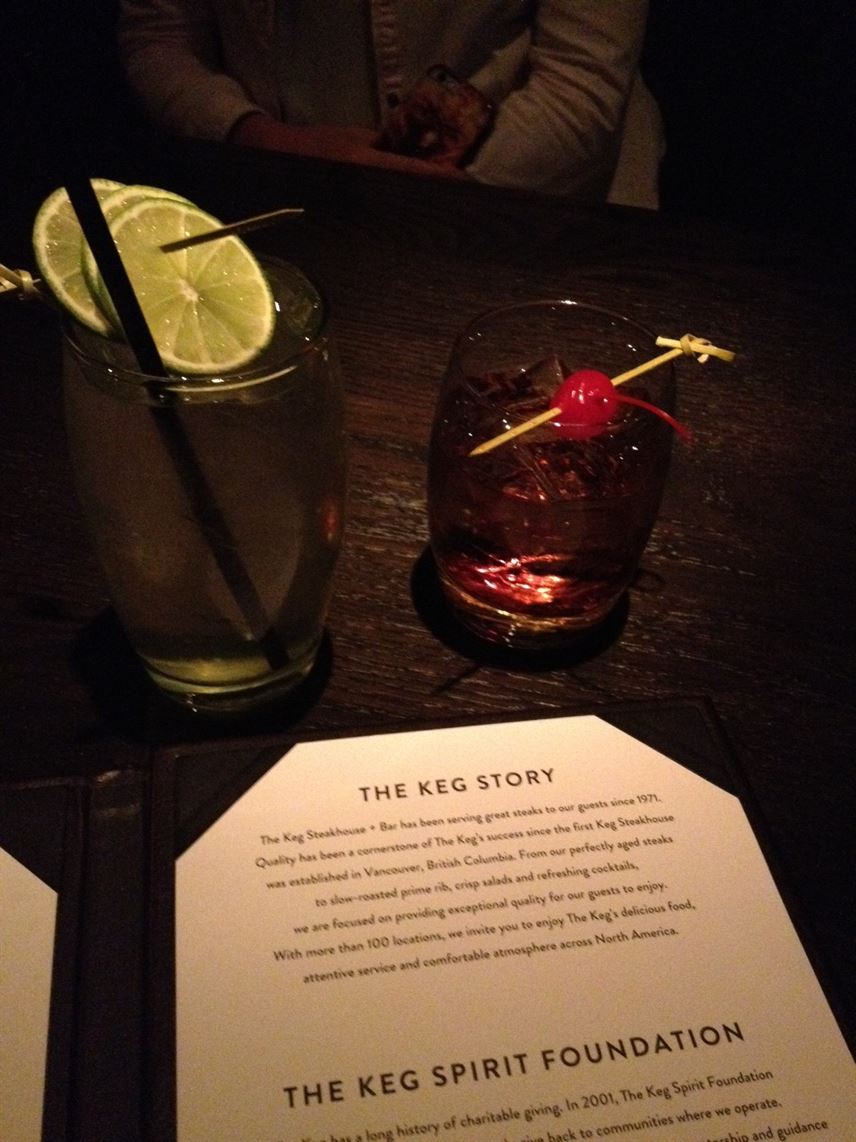 We also tested out some of their classic drinks. The Keg Negroni is exceptional. Hendrick's gin, Aperol and sweet vermouth - nice and strong with that lovely herbal smell.
If you're a tequila lover then you'll enjoy the margarita, made with Casamigos Reposado tequila (George Clooney's brand), Grand Marnier, agave syrup, lemon and lime juice. Outside of Mexico, it was one of the best margaritas I've had.
After thoroughly indulging in the cocktail menu, it was time to fill our bellies with some sustenance. Graham opted for the classic Prime Rib, and I tried the Blue Cheese Filet and both of us were very happy with our selections. The Escargot was a great appy, and we used their famous sourdough bread to soak up all the leftover butter.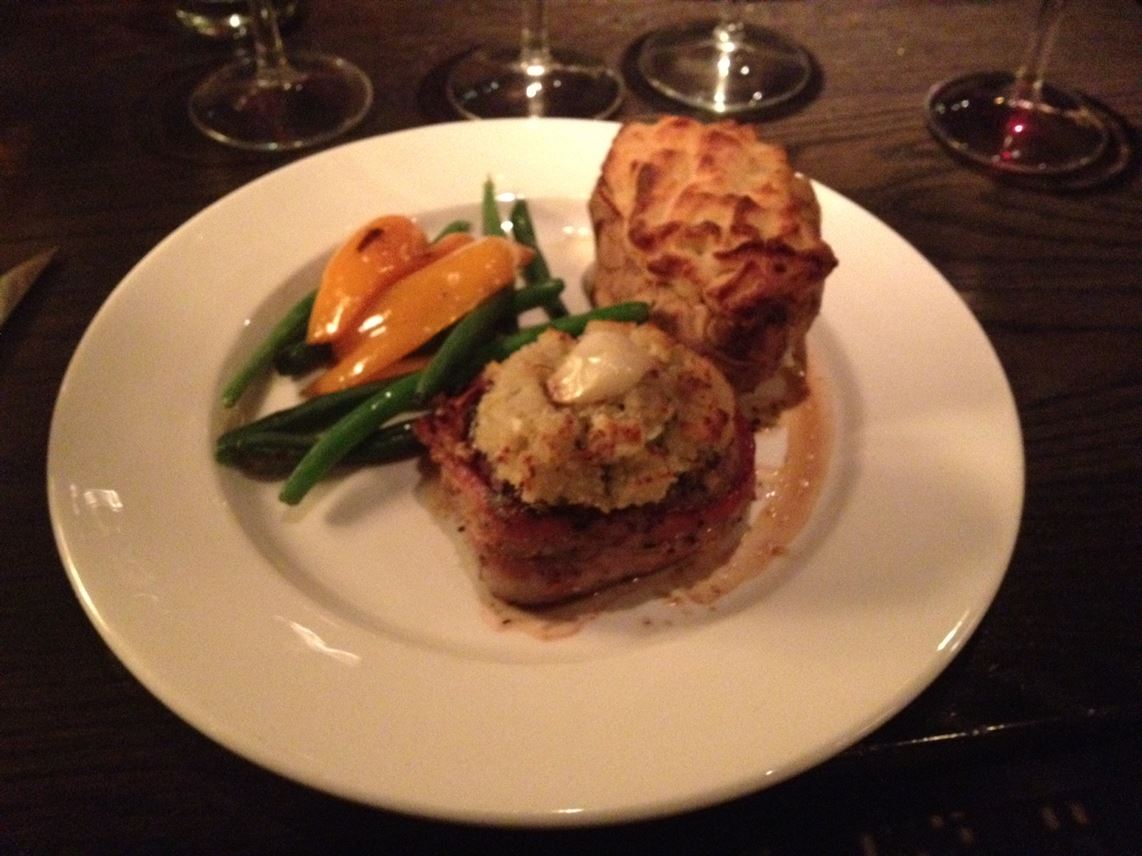 I like that at the Keg you don't have to overthink the menu, generally anything you order is going to be good, as well as the service.   For those that are gluten free or concerned about other allergies, they are very accommodating and have special menus available upon request.
Since they offer wine on tap, which is rare, we enjoyed some wine with our dinner. The selection, which is crafted exclusively for them, includes Jet – a Shiraz, Cabernet & Zinfandel blend by Strike (Australia), Los Cuatro – a Syrah, Malbec & Cabernet blend by Domaine Bousquet (Argentina), and Home Ranch - a Petit Verdot, Petite Sirah & Malbec by J. Lohr (California). The white is a Knotted Vines Pinot Gris, Riesling 7 Chardonay blend by Inniskillin (BC).  I've always been a J. Lohr fan, so that was my preference of the lot. All in all it was a fabulous night out!
If you're looking to do some drinks on the cheap, they have a great cocktail hour Monday-Friday from 3:00-6:00pm (available in the bar only).  Molson Canadian and Granville Island (11oz) for $4.00, Caesars, margaritas, and mojitos for $5.00, and selected wines by the glass for $6.00 or $7.00, along with select appy specials. I know where I'll be headed after work on Fridays. 🙂
---