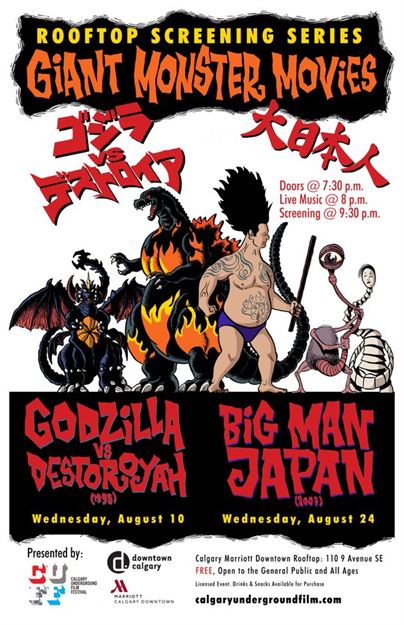 Rooftop Movie Screening - August 10, 2022 (RESCHEDULED TO AUG 17th)
Join Calgary Underground Film Festival (CUFF), Downtown Calgary and the Marriott this August under the stars and city lights for a Rooftop Screening Series overlooking Stephen Avenue on the rooftop of the newly renovated Marriott hotel. There will be full food and beverage service on the patio bar.
Admission is free and open to the general public. This event is family friendly and we welcome kids who want to wear their best monster costume to attend!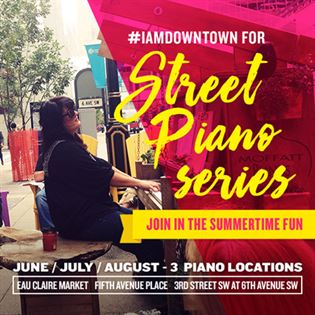 Pop-Up Piano - August 11, 2022
Enjoy a Sing-along piano performance from piano power duo Kenna Burima and Steven Fletcher at the Fifth Avenue Place street piano. Bring your smartphone or tablet and download the lyrics so you can sing-along with the performers. Admission is free and open to all-ages.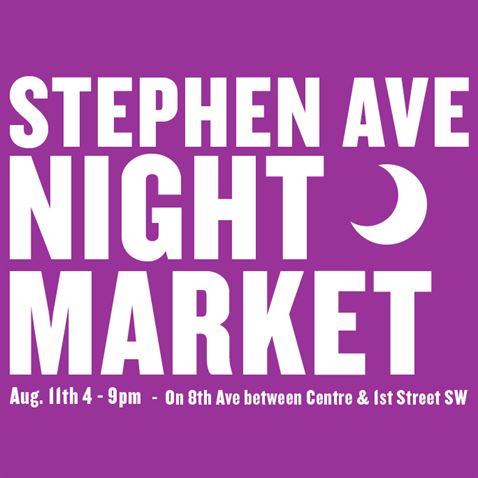 Night Market - August 11, 2022
Downtown Calgary will be hosting a night market down on Stephen Avenue. Come by to check out some tasty treats, unique vendors and some live entertainment! Join us from 4pm to 9pm for a number of food and merchandise vendors, and performances from the Green Fools, Fromage Chaud, and more.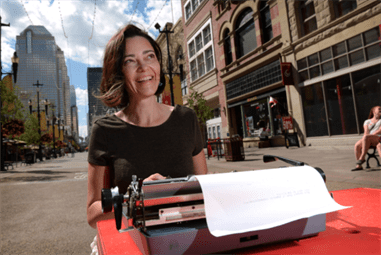 MRU Pop-Up Poetry - August 9, 2022
Mount Royal University is pleased and proud to be able to boast Calgary's Poet Laureate Micheline Maylor as one of their remarkable faculty members. They invite you to celebrate her accomplishment – and poetry! – along with other talented Mount Royal wordsmiths on Stephen Avenue.
In partnership with Downtown Calgary, Pop-Up Poetry is the public's chance to have a personal poem written just for them by Micheline Maylor, Richard Harrison, Derek Beaulieu or Cassy Welburn live on Stephen Avenue.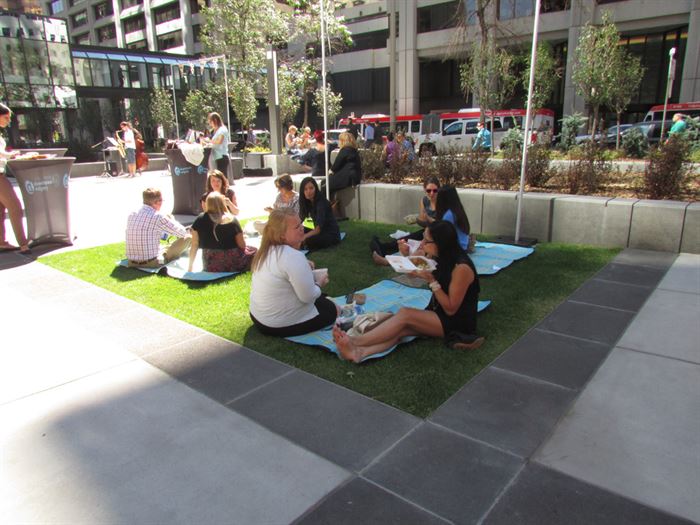 Pop-Up Picnic - August 10, 2022
This week's Pop-Up Picnic theme is 'Stress Relief' and will feature a petting zoo, and a harpist. The picnic will be located at the Eighth Avenue Place green space, located on 9th Avenue just off 5th Street SW.
---
For more events in Downtown Calgary, visit the Downtown Calgary Events Calendar. Want these events emailed to you inbox each week? Click to sign up for the Downtown Calgary Events Newsletter.
---